About DealerCenter
DealerCenter is a cloud-based dealer management system designed to help small to large businesses manage processes related to accounting, customer relationships, auctions, inventory, digital marketing and more. The centralized platform allows users to integrate the system with various accounting applications, simplifying receiving and submission of credit applications and lender decisions. Features of DealerCenter include deal management, electronic licensing, e-contracts and forms, lead management, email/SMS campaigns, call recording, automated messaging and more. It comes with Android and iOS mobile applications, which enable users to handle license scanning, customer check-ins and check-outs, appointments and alert notifications. Additionally, businesses can create customizable dashboards per requirements to gain insight into operations across all levels. DealerCenter facilitates integration with several third-party dealer websites and applications such as QuickBooks, Experian, Equifax, Carfax, TransUnion, Kelley Blue Book, AutoCheck, NADA, Black Book, Manheim, Craiglist and more. Pricing is available through monthly subscriptions.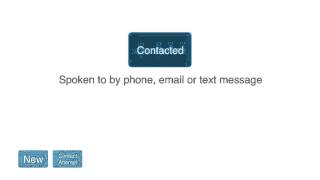 DealerCenter does not have a free version but does offer a free trial. DealerCenter paid version starts at US$60.00/month.
Starting Price:
US$60.00/month
Alternatives to DealerCenter
Used

Daily

for

2+ years

Review Source
---
The best DMS for the small used car delaership
Makes my every day work so much easier!
Pros
The company is so far ahead of the curve when it comes to bringing anything a dealer could want from a DMS. From our website to inventory. I have been with Dealer Center for over 6 years and I don't keep using them because their bad!
Cons
some times, there technology gets ahead of their support. But, they are always willing to get the answer and fix it
Industry: Automotive
Company size: 2–10 Employees
Used

Daily

for

6-12 months

Review Source
---
Dealer Center website
Positive
Pros
Easy to navigate the website, being able to have website leads go into the same place you run credit from and do your deals from makes Dealer Centers website a no brainer. The R1 integration to the DMS sold me. saving me time and money.
Cons
Nothing, I have liked everything about the system
Industry: Automotive
Company size: 2–10 Employees
Used

Daily

for

2+ years

Review Source
---
Terrible customer service and the 2.0 version is terrible and not user friendly
I loved this program when i 1st got it. It was easy to use and rarely had any problems. Since the new version came out its been nothing but problem after problem and it is not user friendly at all. To do the most basic tasks you have to call customer support, which is terrible, and wait for them to figure it out. Often I end up figuring how to do it before they do. My service rep has no clue how to do the most basics of tasks and I get frustrated every time I call. Often I have to call and or email several times to get one thing fixed, and sometimes 4 or 5 times about the same issue. There is a lot of stuff you can do with it now, and i think most of it is a good idea and I would hate to have to do it, but i'm starting to look at other bhph software. It has a lot of features, but its more Unnecessarily complicated and I always have to call to figure out the special trick to do what i need to do. I just don't want to deal with dealercenter anymore.
Pros
Lots of great features
Cons
Nobody an figure out how to use it including their own support
Industry: Automotive
Company size: 2–10 Employees
Used

Daily

for

2+ years

Review Source
---
Dealercenter
Pros
Easy to use [sensitive content hidden] has been a big help, she's a great rep, and a great part of the company, always willing to help.
Cons
No cons, worth the money.Would choose Dealercenter over any other platforms
Industry: Automotive
Company size: 2–10 Employees
Used

Daily

for

2+ years

Review Source
---
Very good DMS with constant updates to make it even better
Pros
This software allows us to do nearly everything without having to rely on other products. Integration is almost seamless with carfax, Quickbooks, autocheck, auction houses, and the list goes on.
Cons
You do pay quite a bit for the packages but we believe it is worth it.