About LearnDash
LearnDash is a cloud-based learning management platform that helps educational institutions and businesses of all sizes design, track and sell online coursework. Prime features of LearnDash include a custom course builder, quizzes, drip-feed content, a lesson timer, flexible prerequisites, knowledge forums, grade books, course points, certifications and badges. Additionally, it offers a host of administration features including multiple user profiles, email notifications, group management, detailed reporting, assignment management and access rights. LearnDash is compatible with mobile devices. It integrates with WooCommerce, EDD, Stripe, SamCart, Course Grid, Zapier, BuddyPress, bbPress, Gravity Forms, Badge OS, GamiPress, Event Espresso, 2Checkout, MailChimp and more. The platform is available on a per year subscription basis, and support is extended via phone, email, documentation and an online help desk.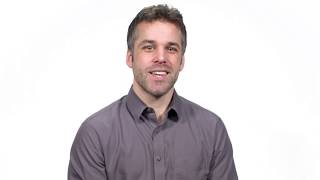 LearnDash does not have a free version. LearnDash paid version starts at US$199.00/year.
Starting Price:
US$199.00/year
Pricing Details:
LearnDash is available across 3 pricing tiers; Basic, Plus, and Pro. Pricing plans - billed annually - are outlined below: Basic: $199 - includes 1 site license Plus Package: $229 - includes up to 10 site licenses and access to ProPanel Pro Package: $369 - includes up to 25 site licenses and access to ProPanel
Alternatives to LearnDash
Industry: Information Technology & Services
Company size: 2-10 Employees
Used

Weekly

for

6-12 months

Review Source
---
Best LMS for WordPress!
My favorite feature is that I can self-host LearnDash on my website, which allows me to use my own URL and save money. It also allows me to select whatever theme builder to use with it, giving me complete control over how my landing and other associated pages appear with no scripting.
Pros
Lessons and courses can be easily created and managed using LearnDash. The best aspect is that it can be completely integrated with the current WordPress site. They also have nice documentation to help you through it. You may even customize them with your preferred page builder, such as Elementor.
Cons
Enrolling several students in a course is difficult, and I have yet to discover a LearnDash plugin that does it properly. Some areas might be difficult to customize the way you desire.
Industry: Computer Software
Company size: 2-10 Employees
Used

Weekly

for

6-12 months

Review Source
---
Best LMS Solution for Wordpress
Pros
The ease of setup and effective end-user adoption. Apart from that it has almost every aspect of LMS covered using its feature rich add-ons.
Cons
I would say the premium price is the only con here if you compare this with something like Learnpress or Moodle.
Reasons for Switching to LearnDash
Good integration with most of the stable WordPress themes.
Industry: Design
Company size: 2-10 Employees
Used

Daily

for

6-12 months

Review Source
---
Woocommerce and Product Feature not compatible.
Unfortunately you must make an early decision if you wish to use the features of Learndash or create a profitable product.
While LearnDash goes to great lengths to showcase their features. Once you attempt to use these outside of their limited sales pathway many will no longer be available to you. Using the features and scalable processes of woocommerce will remove many features that make Learndash at first glimpse and during superficial reviews attractive.
Any experienced UX designers will understand that this is a huge issue. Any user will be disappointed if they can purchase a product not available to them. In many countries selling a customer a product not available to them is illegal and will expose you to legal issues.
Very limiting for those wishing to make their product available or sale.
Purchase with care. Not as seamless presented throughout the presales marketing.
Pros
Suitable for small, internal, and experimental projects. Lacks the sophistication to create a large, scalable, and sellable products.
Cons
Unfortunately while it is possible to sell courses through woocommerce, doing so will remove the listed features of the learndash product.
Most businesses will end up selling through woocommerce to unlock automations and the power of wordpress (ie adding customers to mailchimp, adding the sale to accounting software, directing a customer post sales path etc).
Unfortunately once you make a product available for sale through woocommerce many of the listed product features fail. Most notably the course prerequisite feature. Users can purchase any course available in woocommerce regardless of any restriction or settings made in Learndash.
Response from

LearnDash

We are really sorry that our product didn't meet the specific needs of your unique use-case. We hope that you have found a solution that works for you.

We wanted to address a couple points from this review since it contains misleading information that might confuse others:

- Course prerequisites still work when selling with WooCommerce. Content cannot be viewed until all of the determined conditions are first met.

-Using WooCommerce to sell courses doesn't expose a business to legal issues. If it is preferred that a product in Woo not be displayed until a prerequisite is completed first then this is indeed possible using LearnDash features.

Replied 13/12/2018
Industry: Health, Wellness & Fitness
Company size: 2-10 Employees
Used

Daily

for

6-12 months

Review Source
---
Awesome Tool
Pros
Complete package, well designed and easy to use for a complicated need.
Cons
Initial integration was time-consuming, wished it has better features or a tie-in plugin for user management since WordPress user management is poor. Learn press had compatibility issues with WP User Manager (learn dash restoration process was broken with using wp user manager wouldn't create user password on registration) which left me having to do a lot more work to build a user management process
Reasons for Choosing LearnDash
Easier to use and better for online classes
Reasons for Switching to LearnDash
memberpress was too complicated, too unpolished for our needs
Industry: Design
Company size: 2-10 Employees
Used

Monthly

for

2+ years

Review Source
---
The best Learning Management software for WordPress
The ability to quickly add courses and still have a level of quality that's right on point is what makes LearnDash such a valuable tool. The features I get with video lessons look like custom development, which makes the courses look like a great deal of money was spent to create them which is always a plus.
Pros
LearnDash has become quite popular for creating courses. It's flexible and they're also well integrated with other products which is very important. The UI with Elementor is seamless. I highly recommend it for anyone who wants to enjoy the best user experience possible. LearnDash provides great content possibilities and documentation but their support is a little less efficient than their software!
Cons
The social learning, interactive learning and mobile experience on the website have room for improvement. The last few months has seen an improvement in the mobile experience, but social learning and interactive learning could be better and more user-friendly. Initial integration was time-consuming and there really isn't any way around that. I also wish they had better user management options since WordPress user management is not great.