About Veeqo
Free shipping software that does more than print labels. Cut the cost and speed of fulfilling orders with low shipping rates, automation and powerful fulfillment tools with Veeqo's FREE shipping management software.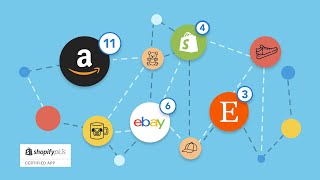 Veeqo has a free version and does not offer a free trial. Veeqo paid version starts at £0.00.
Industry: Wholesale
Used

Daily

for

1-5 months

Review Source
---
Veeqo has changed our business & allowed us to understand it so much better:
Veeqo helps us control stock, process orders and gives us a general overlook of our business.
I can say that Veeqo saves us at least 2 hours daily and its many features help us know when we are to place an order, what products are doing well/badly etc.
It saves us making errors processing orders and our packers now have an organised list, order labels are in the order they prefer - all these little preferences add up ... to hundreds of hours a month.
Pros
Having used several other software Veeqo is by far the most User-Friendly.
Veeqo has so many features - I am impressed every day when I find another one.
Veeqo is made to feel personal for you. Every request or need you have they work on and the turnaround is amazing. I find their customer service AMAZING. The onboarding process is made very easy and they help set up most of the backend stuff.
Overall Veeqo has changed order management for us and offers so much more than other platforms as is user friendly - something difficult to say about other platforms.
Cons
I can honestly say there are ZERO cons.
I have used other platforms and this list will be very long for other platforms.
Industry: Retail
Company size: 2–10 Employees
Used

Daily

for

1-5 months

Review Source
---
An Impressive Software with Room to Grow!
Pros
Veeqo is an great software that streamlines your inventory management, order processing, and shipping tasks. It offers a user-friendly interface and empowers you to efficiently handle your e-commerce operations. And it is completely FREE.
Cons
There are some important automation features missing that prevent me from moving from another software, which if added would make life so much easier and faster when it comes to fulfulling orders. I list some here:1. Automatically assigning orders to custom packaging groups so the correct order size and weight is calculated with the product and packaging together. E.g. a tempered screen protector weighing 80g with 11 x 21 x 1 (w x h x d) dimensions will go into a bubble envelope weighing 10g with 12 x 21 x2.5 (w x h x d) dimensions. So that would be a total weight of 90g. If the order has two screen protectors, they would automatically still be assigned to the same envelope as its dimensions allow for two screen protectors. If there are 3 protectors, then the next packaging size up would be used, etc… Veeqo does not have any options to define custom packaging. 2. Automatically merging orders placed by the same customer at different times, so only one order is shown in the list with the correct packaging assigned and calculated weight, and one shipping label is printed.3. The automatic assigning of IOSS to orders that require it. 4. The automatic printing of cn22 labels for orders that require it. Cn22 should print immediately after the shipping label so we know they are together.5. Add the option to add customer name in the pick list template so those who pick and pack simultaneously can do so easily instead of printing multiple pack lists.
Industry: Retail
Company size: 2–10 Employees
Used

Daily

for

1-5 months

Review Source
---
Frustrating and missing some key functionality to run an normal eCommerce store, very much...
We do keep getting told a lot of this is in the pipeline mmmm..... We've also been given a months free usage because of the inconvenience caused and not doing quite what we we're sold it could do!
Works well for 3rd party channels, certainly not great if your business is more through your own website!!
Pros
User-friendly interface with OK top-level reporting
Works well with 3rd parties channels, I think this is where the initial design and build has gone into!
Customer service seems like good guys but seems under a hell of a lot of pressure.
Integrates with carriers well.
Cons
Where do I start, been with these guys for 2 months now and each day another drama unfolds. We used to run everything on Sage line50 which is at heart an accountancy package with a clunky warehouse/inventory management system. Honest opinion key areas we have taken a big step back.
Simple day to day procedures that have become a total nightmare, I really can't understand how this is supposedly been built from an e-commerce background. I would say at the moment it's taking the warehouse 3-4 hours a day longer to operate!
You can't partially refund a customer, so a customer buy's two pairs of pants returns one, no way of partial refunding, we've been told work in progress! Also simple things like refunding a customer postage, can't do!
When you part ship an order there's no way of tracking this, so you need to go into all your shipped orders one by one checking which one's are part shipped or allocated.
You can't do shortfall on your orders to see which order you need to order stock for so you need to go into each and every order new and old to see what needs to be ordered, we've sort of coping on a day to day basis using tags but not ideal at all and extremely time-consuming.
It doesn't automatically allocate purchase orders
Reorder levels don't work so very hard to understand when reordering, it also doesn't recognise zero's which is a massive problem.
You've got to manually link your products with supplier codes which is a massive problem when you have over 7,000's sku's.
A lot of duplicate data handling is required to keep Veeqo and your inventory on your own store updated, it does;t pass inventory updates from Woo back across, which is a bit of a pain.
Industry: Consumer Goods
Company size: 2–10 Employees
Used

Daily

for

1-5 months

Review Source
---
What works, what doesn't!
Iam fairly happy with the current experience and would like to continue to support this as long as i see veqoo making constant improvements and adding functionality incrementally. If i did not have some past experience with enterprise scale platforms, i may not have understood some of veeqo's offerings/ features.
Pros
Quick and frugal interface. Easy to get things done quickly once you get a hang of it. Does 75% of what we need out of the box. Constant improvements going on in the background. Comparable to other inventory management platforms for smaller businesses.
Cons
Poor onboarding/startup experience with inadequate or outdated help guides. Since i have past experience in ecommerce and software packages in general, i was able to figure out some of the functions but there was no way to be a 100% sure of how things were interconnected without trying in live setup. There are some pain points here and there all along the way but fortunately nothing that stops things totally.
Industry: Furniture
Company size: 2–10 Employees
Used

Daily

for

1-5 months

Review Source
---
Great product
I really enjoy learning it.
Pros
It is easy to use. The layout works well for me. Easy to understand too.
Cons
Packing lists are not very useful, the layout is not like other e-commerce platforms. It has a "Lag" when trying to print. Tell it to print and go make your coffee and it might be done.