About QNE Accounting Software
QNE Accounting Software is the best tool for companies that needs an online facility to continue their daily transactions in this time of crisis. Stay on track and manage your business at the comfort of your home! QNE Software is for local businesses in Southeast Asia and broader business industries that need help with the management of billing, sales, purchase and more. QNE Software offers different packages for different user needs.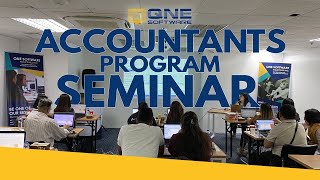 QNE Accounting Software pricing
QNE Accounting Software does not have a free version but does offer a free trial. QNE Accounting Software paid version starts at US$100.00/one-time.
Starting Price:
US$100.00/one-time
Alternatives to QNE Accounting Software
QNE Accounting Software Reviews
Industry: Medical Devices
Company size: 11–50 Employees
Used

Daily

for

2+ years

Review Source
---
QNE Accounting Software
Stock control, Account payable and receivable, generate reporting function is the major roles for our company.
Pros
Before we use QNE software, every year we had a huge stack of accounting documents we had to record.
The main function I like is the data coming from QNE report format. We can analyze and review our goals and performance by the data we got from QNE report. I absolutely love QNE software and customer service is outstanding.
Cons
QNE need to buy additional modules based on your company needs.
Response from

QNE Software

Hi Aye Min! Wow, we were blown away by your positive words, we really appreciate the time you took to write such a detailed review! We understand the availability of real time and accurate DATA is very important for fast decision making especially at the time of pandemic. We are glad that we achieved that goal in your company. Rest assured that we will continue to provide the services that you need. Thank you very much!

Replied 23/12/2021
Industry: Marketing & Advertising
Company size: 11–50 Employees
Used

Daily

for

1+ year

Review Source
---
My Relationship with QNE Accounting Software
Overall, I really like to use this program because it eases all the recording we need in accounting
Pros
Obviously, it is more users friendly than what we have previously had before. It is more attune with Philippines accounting system.
Cons
It doesn't indicate when an Invoice has been paid unlike in Quickbook where if you open up an invoice number and it has already been paid, there is a green writing note when it was paid.The beginning seminar about how to use the product is so generic.
Response from

QNE Software

We are delighted to receive your positive feedback, Marfel! It's truly rewarding to learn that we have not only met but exceeded your expectations, especially with our system tailored to Philippine government settings.

Regarding the concerns you mentioned, you can also view the payment date for invoices in QNE Software. By clicking on the "Info" section, you'll find the payment details that include the payment date. If this information doesn't appear, you have the option to customize the table and set the payment date as a default field. This way, you'll have visibility into the payment date every time you access the payment details. Should you have more inquiries or issues, our support team is ready to provide assistance.

Once again, we extend our gratitude for your support and for being a valued customer, Marfel!

Replied 7/08/2023
Industry: Mechanical or Industrial Engineering
Company size: 51–200 Employees
Used

Daily

for

2+ years

Review Source
---
QNE Software Review - Astron Metal
QNE Accounting Software has proven to be a reliable and efficient solution, greatly streamlining my accounting processes and enhancing productivity.QNE Accounting Software has been positive and highly beneficial to my accounting needs and department really recommended for small type of business.
Pros
I hope this finds you well! I wanted to provide some feedback on my experience with QNE Accounting Software. I would like to acknowledge the user-friendly interface and the comprehensive range of features that QNE Accounting Software offers. The software is intuitive and easy to navigate, which greatly contributes to its usability. Additionally, the reporting capabilities are impressive, allowing for detailed analysis of financial data.
Cons
For my experience while using QNE over past 4 year there were no aspects yet least favorable to our work related job.
Response from

QNE Software

Leah, we're truly grateful for your wonderful review! Your positive feedback brings a smile to our faces. Our team invests a great deal of effort to ensure our customers' experiences are exceptional, and your recognition of QNE Software's ease of use and comprehensive feature set is truly rewarding.

If you ever have further feedback or questions, don't hesitate to reach out. Your insights are invaluable to us!

Replied 7/08/2023
Industry: Retail
Company size: 11–50 Employees
Used

Daily

for

2+ years

Review Source
---
Hassle-free Software
Our experience with QNE Software has been overwhelmingly positive, providing significant benefits and fulfilling all my accounting needs with utmost satisfaction. Not just with accounting needs, but also for our Sales needs, their can track and encode the orders fastest and easiest way. The software has proven to be exceptionally efficient and reliable, consistently streamlining my accounting processes and enhancing productivity. With its user-friendly interface and comprehensive range of features, QNE Software has offered a seamless and hassle-free accounting and sales experience that has greatly contributed to the success of our business.Thank you QNE, weve been using your software since 2016. Thank you for giving us hassle free transactions <3
Pros
We cant experience SQL anymore, fastest track of transactions.
Cons
I cant experience any cons of the software.
Industry: Maritime
Company size: 501–1,000 Employees
Used

Daily

for

2+ years

Review Source
---
Amazing Software
excellent, we are using the old accounting software. But we already purchased the Optimum software.
Pros
We love this software when It comes to invoices, monthly bills, cash advances and petty cash, Truly it makes our daily task easier.
Cons
It's already old. but other side it is still capable for basic accounting jobs. their annual service fee is a bit expensive.
Response from

QNE Software

Thank you for sharing your valuable feedback, Mark! We're thrilled to hear that QNE Software has significantly eased your daily tasks. It's wonderful to know that our software's user-friendliness and its ability to meet your requirements have been beneficial.

We appreciate your honesty in highlighting areas where we can improve. While QNE remains capable for basic accounting tasks, we understand your point about its age. We'd like to inform you that the product you've just purchased is QNE Optimum, an improved and more advanced version. In line with your needs, we're excited to introduce our new product, QNE Cloud Accounting. This cloud version is accessible through a browser and comes with AI features, reflecting our commitment to innovation.

We also recognize your concern about the annual maintenance fee. Rest assured, we're actively working to enhance our offerings while providing value for your investment. We're grateful for the opportunity to serve you, Mark, and appreciate your trust in QNE!

Replied 16/08/2023