About Yelp Guest Manager
Yelp Guest Manager helps restaurants manage all of their front-of-house operations across the entire dining experience through one fully integrated solution — by bringing together Yelp Waitlist, Reservations, Kiosk, Takeout, Table Management, online brand building and more into one product. Yelp Guest Manager combines Yelp's high-intent diner network with powerful solutions that simplify and streamline restaurant operations from takeout and delivery orders to dine-in seating.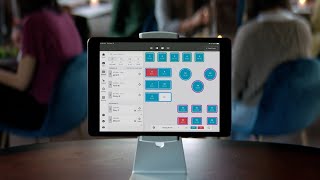 Yelp Guest Manager pricing
Yelp Guest Manager does not have a free version. Yelp Guest Manager paid version starts at US$99.00/month.
Starting Price:
US$99.00/month
Alternatives to Yelp Guest Manager
Yelp Guest Manager Reviews
Industry: Real Estate
Company size: 501–1,000 Employees
Used

Monthly

for

2+ years

Review Source
---
Easy to use, does what it needs to do- on the site anyway, may as well use it.
It's an easy tool. I would even advise Yelp to extend it towards gyms and healthclubs something similar to a classpass model where people can just sign up for a class through Yelp.
Pros
It's simple and since we're on Yelp trying to determine where to go, what to eat it's a great tool to just take care of the reservation while we're on the page instead of going to opentable.com. There's not a lot more to rave about, it just does what it needs to do!
Cons
I cannot think of anything I would dislike. I've used it a handful of times and so far the restaurants seem to have a handle on it. I would actually use this more often if restaurants utilized the services more but I would imagine it costs money to do so.
Industry: Real Estate
Company size: 2–10 Employees
Used

Monthly

for

1+ year

Review Source
---
As good a way as any to make a dinner reservation - dare I say a better way?!
Yelp Reservations is an awesome and needed innovation. I have used it with success many times, and I'll continue to use it :)
Pros
You can make reservations on the same app that you use to find new restaurants, or to find restaurants in an unfamiliar place, meaning you don't have to go find that restaurant's website to book, find hours, etc, or open another app like Open Table or Tock!
Cuts out extra steps, makes things easier, super valuable for the traveller, the recent transplant, or the simply hangry!
Cons
Yep does a lot, but it does SO much that sometimes the feature you want/need is difficult to find. Busy interface, plus the fact the the restaurants don't necessarily check or correct the content of their Yelp page means sometimes things don't work out like you expected. But Yelp does a good job of being accurate most of the time!
Industry: Marketing & Advertising
Company size: Self Employed
Used for

2+ years

Review Source
---
Do not use it for advertisement, it is great as free service only
Great as free service, and the worst platform for the worth of dollar for advertisment.
Pros
As a user Yelp is good and helpful, even though we have some reviews which are not reliable.
Cons
I did got an offer to do paid advertisment using the Yelp business platform. It was my worst experience ever. The sales person gave me very good statistics about my business and other business for the paid ads. They pushed me to sign a contract with them for 6 months with a minimum amount ( i cant remember exactly). When i started, i found that the avarage click payment is much higher than expected. Then when I requested to cancel the contract, they requested me to pay a penelty fees. This shocked me, and I found my self that I have to continue with them. I did continue but I was totally unhappay and I told them this is cheating. After 6 months of paid ads, I didnt recieve any valuable leads from yelp. I told them I dont want to deal with your company any more. And after that I am recieving sales calls once or twice every week!!! I told them I dont want to deal with you, and the calls are still going till today, more than two years.
Industry: Education Management
Company size: 10,000+ Employees
Used

Weekly

for

1+ year

Review Source
---
Yelp Reservations
Overall it's a great application and easy to use instead of waiting on the phone to make a reservation.
Pros
This is one of the easiest ways to look up business operation hours and services they offer. It also provides customers to opportunity to write a review about their experiences in real time.
Cons
I have not yet to experience any issues with this software. It's simple to use and offers detailed information.
Industry: Financial Services
Company size: 1,001–5,000 Employees
Used

Weekly

for

1+ year

Review Source
---
Yelp Reservations!
I think its useful if you are not already used to open table, which has a much more user friendly interface. Yelp fell short for me there.
Pros
So, what I did like about this I suppose is that its relatively user friendly, they also offer some good tips for restaurant goers.
Cons
I felt like at times it was tough to see what times were actually available, so not as easy as open table. I would say I prefer open table