About Vonage Business Communications
Vonage Business Communications is a good option for small-, medium-, and enterprise-level businesses that need a scalable, easy-to-use VoIP platform with premium voice clarity and a wide array of solutions for specific business needs. A long-time industry leader in VoIP, Vonage also provides business integrations and unified communications features that stack up well against the competition. Vonage Business Communications is a strong offering for SMB organizations looking for an entire unified communications platform that enables users to connect by voice, messaging, SMS, and video. The scalable solution helps companies deliver secure, global customer communications experiences to over 35 countries.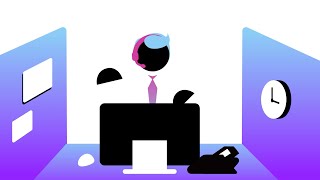 Vonage Business Communications pricing
Vonage Business Communications has a free version and offers a free trial. Vonage Business Communications paid version starts at US$19.99/month.
Starting Price:
US$19.99/month
Alternatives to Vonage Business Communications
Vonage Business Communications Reviews
Industry: Computer & Network Security
Company size: 11–50 Employees
Used

Daily

for

2+ years

Review Source
---
Simplify Business with a Simple Business VoIP Phone System
Pros
Easy to implement.
Easy to manage.
Works great, no hitches, glitches, misses.
Perfect for a Small or Medium Business.
Great value for the money; translate: very inexpensive.
Make your small business come across as a big business.
Smartphone App works great too.
Cons
There are MANY 3rd Party Apps that claim to be integrated with Vonage. We didn't have the best of luck using them, to be honest, but they weren't too business critical, so it didn't bother us too much; but it still would be nice to make ZohoCRM or Connectwise work integratedly.
Industry: Real Estate
Company size: 11–50 Employees
Used

Daily

for

1-5 months

Review Source
---
Only regret is that we didn't upgrade sooner!
I appreciate the high level of customer service and the responsiveness of the team in general. We decided to move from land lines to VoIP and are very happy that we opted to partner with Vonage for the transition. They have been very patient and helpful along the way.
Pros
The flexibility of this software is my favorite feature. I mostly work from home, and I can easily make changes for any of our users from the online dashboard, the computer app, or the phone app. The end-users at our office have successfully learned how to navigate the handsets and the online dashboards.
Cons
We are still working on our fax numbers. Porting the number from our previous provider has proven difficult.
Reasons for Choosing Vonage Business Communications
AT&T Cost, flexibility, customer service
Reasons for Switching to Vonage Business Communications
Also looked at PanTerra. We chose Vonage because of the initial connection with [SENSITIVE CONTENT HIDDEN]. She was informative, responsive, knowledgeable, and empathetic. Most of the services seemed to be similar with similar prices. We chose Vonage because of [SENSITIVE CONTENT HIDDEN]. I hope you tell her that.
Industry: Telecommunications
Company size: 51–200 Employees
Used

Daily

for

2+ years

Review Source
---
Vonage Business (Simple Signal) Service & Support
Overall experience was good, their Account Manger went above and beyond, their support was good, their service was okay.
Pros
Vonage's GUI is relatively intuitive to make basic changes. There are various roles provided that allow different levels of access to make configuration adjustments with the Trunk, DID's, Auto Attendants, forwarding, etc.
Cons
There were some tools inside of the Vonage Portal that required multiple places to be updated or there were multiple ways to update a setting, and it made difficult to report on customer configurations.
Alternatives Considered
Twilio
Reasons for Choosing Vonage Business Communications
Provided more functionality
Reasons for Switching to Vonage Business Communications
Pricing was a major factor to why we chose Simple Signal (Vonage).
Industry: Automotive
Company size: 1,001–5,000 Employees
Used

Daily

for

2+ years

Review Source
---
A good way to have your call center in order
It has great quality on calls and keeping trakc of your agents via status on thier clients, you can even force to send calls to them if you have someone on a different process. you can listend to calls live, or recordings in both platforms needed. keep in mind on vonage businesss the storage is more limited that in Cotact center, you can even download and connect it via APis, so I'd say we are having a great time managing our call flow wiht multiple queues base on our needs.
Pros
You need two products from vonage but once you have VOnage business and vonage contact center your are able to set up and manage a call center and its workflow and keep track of how your agents are behaving and even assist them if needed via call whispering or call monitoring,
Cons
It can be a bit complex to understand how to connect evrything to get the call flow in order.
Industry: Transportation/Trucking/Railroad
Company size: 11–50 Employees
Used

Daily

for

2+ years

Review Source
---
My company left Vonage for a dialer - after over a month wish they would switch back
I used Vonage for 2.5 years in Moving, and I felt no "slow season", the ease of it's use through 2 companies kept my income level steady and high. It was easier to reach more customers with the Vonage integration suite using the click to dial feature and texting that was done through my Moving Software. More contacts =more sales=more money with commission only based jobs.
Pros
The click to dial integration suite that made it so easy to call customers straight from our moving software and send personalized texts. More contact and lead touches = more sales more $$$$
Cons
Now that we have switched to a more costly, not easily integrated, auto-dialer that made my sales at 40% booked jobs from data and inbound calls drop down to 1%, NO COMPLAINTS certain businesses are meant for dialers, with my industry, keeping it simple like Vonage does, and ease of use is the way to go.