About Bob
Bob is a modern HR platform for modern HR challenges. Simplify complexity Bob lets you manage people globally and thrive through change. From culture and connections to performance and payroll, Bob is the HCM built for everyone in your company, for everything HR. Whether it's streamlining HR processes to save HR admin time, understanding your people with feedback cycles and surveys, or creating reports for leadership and board members, Bob has what it takes to put your people first while getting your HR strategy done. Remain agile and flexible Bob easily adapts to your organization's ever-changing needs. Unlike legacy HR systems that make HR conform to traditional HR practices, Bob's unparalleled configuration capabilities let HR set up processes that fit their unique organization. Quickly meet local regulations, market conditions, and much more while giving your people an exceptional experience. Save time on core HR processes Bob streamlines core HR and saves time while preserving accuracy. You can automate and simplify processes, customize onboarding for any site or position, set up task lists, and automate approval cycles. Time and absence management can be tracked via desktop and mobile or Microsoft Teams and Slack integrations. Surveys let you closely monitor employee sentiment changes, while HR insights and reports allow you to improve HR performance and enhance the employee experience. Leverage powerful analytics Gain meaningful intel, and uncover hidden insights about your people. Bob's Analytics provides you with real-time, cross-platform data, enabling you to tell the story behind the numbers. Bob's KPI dashboards help you view and measure important metrics such as headcount, growth, retention, and absenteeism to uncover blind spots, patterns, and hidden bias. Drive global connections and belonging When your people feel they belong, they're more likely to want to stay and grow within your company. Having a platform to help you do this—no matter where your people work—is critical. Bob includes features for creating community and culture like Clubs, Shoutouts, and Kudos. It also allows for personalized pre-boarding and onboarding workflows that help new hires get comfortable, learn your culture, and meet their teammates.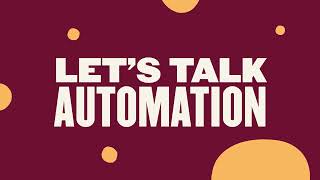 Bob has a free version and offers a free trial.
Industry: Information Technology & Services
Company size: 201–500 Employees
Used

Daily

for

6-12 months

Review Source
---
Great all-around people management software
Pros
bob team is extremely agile and receptive to feedback. New features are pushed frequently and we feel heard when talking to the client service.
Cons
Most definitely the application's speed. It's sluggish, and the login takes forever.
Reasons for Switching to Bob
bob seemed to have the best balance between customizability and provided/fixed frameworks of people management.
Industry: Information Technology & Services
Company size: 201–500 Employees
Used

Daily

for

1+ year

Review Source
---
Extremely satisfied with bob as a comprehensive HRIS
Our experience has been exemplary, especially compared to past HR systems we've worked with.
Pros
Bob is extremely user friendly and allows for customization to meet our needs. Customer support is very responsive and helpful in coming up with creative solutions to achieve our goals for the system. They take our feedback and implement changes regularly that constantly improve efficiency and make our lives easier.
Cons
My only complaint is the relative lack of flexibility to update the look and feel in bob. We have also experienced some issues with moving task due dates.
Reasons for Choosing Bob
We were looking for a comprehensive solution to consolidate multiple softwares.
Industry: Retail
Company size: 11–50 Employees
Used

Monthly

for

6-12 months

Review Source
---
Difficult tool for smaller organisations
Pros
Nice HR tool with loads of features but hard to use without a lot of time and effoty
Cons
Difficult to integrate into the business.
Industry: Retail
Company size: 51–200 Employees
Used

Daily

for

1+ year

Review Source
---
Bob can be a great friend, but you need to know him well first
Bob is our HRIS. Whether that's our people themselves (being able to see all of their employment information in one place, being able to book a holiday and see when others have time off), our managers (getting a full view of their team's details - salaries, job titles, locations in one place and seeing time off in full view in order to capacity plan accurately) or our People, Culture and Inclusion team (reporting, right to work checks, onboarding new folks, onboarding ourselves onto new systems and employment changes) - all of these things get simpler with Bob. We make a great use of the automation of tasks that Bob allows to build, from new joiners to leavers, from probation and onboarding to parental leave, we have created flows that automatically assign tasks to the relevant people, to make sure nothing is missed on important lifecycle phases of employees.
Pros
great user and admin experienceDEIB focus with pronouns and demographic fieldsmass loading possible super quick implementationautomation of tasks and workflows
Cons
Automations don't always workSupport is patchy and relies too much on users being able to solve the problem themselvesA lot of workarounds are necessary to overcome Bob's limitations
Reasons for Switching to Bob
Quick implementation, onboarding & pre boarding workflows were suitable based on our needs, the UI is intuitive
Industry: Telecommunications
Company size: 11–50 Employees
Used

Daily

for

1+ year

Review Source
---
Makes us look professional
Great solution and great company. Really easy to implement and the ? At the bottom that shows you a video on how to use the page is incredible for set up. Everything you need is in HiBob and there is always 2/3 different ways to do a task to suit each organisation.
Pros
HiBob tracks all out HR data in one place and we can access it with ease. When we onboard new employees, they love it and it makes us look really professional as a company.
Cons
The mobile app is great but you can't see other people leave. A company view like there is on the desktop would be perfect.
Reasons for Choosing Bob
Breathe is good for a 1-20 man company that just wants to track holidays and not use a spreadsheet. If you want more then you get HiBob.
Reasons for Switching to Bob
Other companies experiences. They warned me off it from the time to set up and implement to overal use of the product.