About Adobe Captivate Prime
Adobe Captivate Prime is a learning management system that enables users to set up and measure students' training. Its features include auto-assigning activities, recurring certification training, reports and notifications, user management, course equivalent offerings, instructor sessions, and a mobile app with screen recording functionality. The Fluidic Player feature provides an e-learning experience that is compliant with video files, PDFs, DOCX, SCORM, and xAPI. The Enroller feature allows users to assign roles, learning programs, and courses to individuals as well as teams. Users can assign activities to learners based on skill sets, roles, and locations. The system also automatically reassigns certifications once designated courses and learning programs are completed. It can also automate reports, group assignments, email notifications, and reminders. Instructors can manage activities by scheduling and rescheduling sessions, marking attendance, accepting student submissions, and more.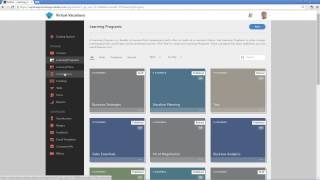 Adobe Captivate Prime pricing
Adobe Captivate Prime does not have a free version but does offer a free trial. Adobe Captivate Prime paid version starts at US$4.00/month.
Starting Price:
US$4.00/month
Pricing Details:
30-day free trial, no credit card required. $4 per month per registered learner.
Alternatives to Adobe Captivate Prime
Adobe Captivate Prime Reviews
Industry: Motion Pictures & Film
Company size: 11-50 Employees
Used

Daily

for

1+ year

Review Source
---
The best in e-learning and team training
It is a powerful ability to create different types of e-learning content easily, professional results and very useful for companies to train their customers or if you are doing a specific course, it is good for you and also track reports with a set of dashboard in addition to managing courses, schedules, virtual training and also video record with Audio to create a video presentation.
Pros
It is one of the best e-learning software and tasks can be obtained, completed and managed easily plus it is easy to simulate, add animations and highlight contents. It's easy to navigate and see all my courses. Their customer service team is very helpful and responsive and also the idea of having access to more than one different profile, these perks the truth is that I tested many products for Adobe because of my work as a video editor, and I can say that they are a professional company that makes their customers happy.
Cons
The cost may be high for me whether I work alone or with a small company of two or more because
The program is directed to large companies, in addition to the fact that there are not many templates, and the player window is not on the same page as the slides and elements
Industry: E-Learning
Company size: Self Employed
Used

Daily

for

1+ year

Review Source
---
Captivate Prime - getting better
It has been good for setting up the programme - but I cannot really fully commercialise the programme until document security is better. It is easy to use, a good interface for learners. It has been a good experience but a little way to go yet in some parts of the application.
Pros
The product is evolving and starting to become a lot easier to use - a simple PDF manual would also help to bring new administrators on. It does the job well and the licencing is flexible. It is so much improved from around 18 months ago. I have found the product easier to manage and the addition of some simple features like deletion of modules has made content easier to catalogue and manage.
Cons
The product still has not adopted to meet commercial training provider needs, there is no paywall for example. There are also some simple things that commercial training providers need - after much discussion with ADOBE ACROBAT PRO DC teams, the pdf security (no printing or copy/pasting settings) are undone by PRIME when content is loaded (users can simply highlight, copy and paste content). This means a student or anyone accessing the programme can easily copy/paste content. This simply creates the capacity for IP loss. Its a small change I suspect - but critical in protecting IP for commercial providers. In the end I have had to use a workaround with MP4s. Support on the PRIME side was contradictory - despite ACROBAT testing the feature.
Reasons for Switching to Adobe Captivate Prime
Great pricing, it was obvious that early on that the product was in its infancy and I was in no rush to launch as I was busy creating content. I would not switch now as the product has evolved and is close to what I need.
Industry: Political Organisation
Company size: 2-10 Employees
Used

Monthly

for

2+ years

Review Source
---
Captivate Not User Friendly
Pros
I thought that this product would be like most adobe products. I guess one could say that it has its name plan going for it.
Cons
I felt as though it was hard to navigate and not easy to do but I needed to do. I did not have a very helpful experience with customer service.
Industry: E-Learning
Company size: 11-50 Employees
Used

Weekly

for

2+ years

Review Source
---
Very complete
It works for almost all multimedia there is and enables complex interactions
Pros
Very customizable and allow different responsive screens on same course
Cons
Could be more intuitive and have a simpler interface
Reasons for Switching to Adobe Captivate Prime
used to work with adobe pack and it is a very complete software
Industry: Retail
Company size: 11-50 Employees
Used

Daily

for

6-12 months

Review Source
---
Solid LMS that's in the process of improving.
The software meets our needs, and hosts all content we need. It takes a lot of learning to grasp the system, and you will be doing most of the learning on your own. Certainly a competitive service. Definitely worth your consideration.
Pros
This software has all the features that you may be looking for in an LMS. It has some CRM features, can host all standard e-learning file types, has a social learning function, and allows for a solid user experience.
Cons
I didn't like how there is no method to execute all functions on the LMS without swapping between user profiles. Admin has certain permissions, as does the author and learner roles. It's your responsibility to learn which profile type does what.
Additionally, the customer service is quite slow. If you're looking for quick support on the service, you'd be better off troubleshooting on your own. I rarely get an appointment with my CapPrime rep within the same week I request it.
Finally, the system is inexpensive, but requires a big upfront cost. They currently only offer a 3-year commitment plan to the service. If I would've known about the speed of customer service I would've reconsidered our choice.
Reasons for Switching to Adobe Captivate Prime
Inexpensive price and ability to integrate with other Adobe applications easily. (e-sign, connect, acrobat etc.)