About Bitrix24
Bitrix24 is a client management solution that provides a platform for businesses to organize and track interactions with potential or existing clients and partners. The software allows users to log and manage client interactions, capture and store lead data, generate sales reports and perform segmentation of target audiences. Leads received from a user's website (for example, from an order or feedback form) can be fed directly to the CRM. Users can then create message templates, send individual or group emails to leads and contacts, capture notes on client interactions, schedule meetings and assign tasks. Users can create personalized invoices for clients by automatically inserting client information and sending them directly to the client's email address. Bitrix24's sales funnel functionality offers an overview of sales transactions in progress and their respective stages. With the sales dashboard, sales agents can see how many deals they've won, how many clients haven't been invoiced yet and an agent's rating in comparison with other sales team members.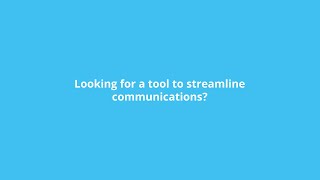 Bitrix24 has a free version and offers a free trial. Bitrix24 paid version starts at US$49.00/month.
Pricing Details:
A 30-day free trial is available, and a free plan for starter business tools, after which pricing is as follows: Cloud Basic: $49/mo Standard: $99/mo Professional: $199/mo On-premise Business: $2990 (one-time license) Enterprise: $24990 (one-time license)
View Pricing Plans
Industry: Entertainment
Company size: 1,001-5,000 Employees
Used

Daily

for

2+ years

Review Source
---
Project management software with very good workload planning
Overall, working with Bitrix24 as my main project management software has really improving my team effectiveness in developing a product and increase our time spend on organizing project that has short due-date.
Pros
I really like with the workload planning that Bitrix24 has offered, as it really helpful in distributing workload for each team members. It is a very important to do this step, so we can track our task precisely and preventing us from skipping task on project. The project template is easily customizable to cater for the project needs.
Cons
The developer should really taking consideration user experience and opinion on the software tools placement. Some of the tools is hidden on unexpected location inside on other tools and make the navigation process is quite frustrating. Storing and uploading a large size files is keep get interrupted and very frustrating experience with it.
Aliaksandr B.
Aliaksandr B.
Industry: Marketing & Advertising
Company size: 2-10 Employees
Used

Daily

for

1+ year

Review Source
---
A good software, but if only you live in CIS
Well, I used Bitrix a lot of time and you know, the things doesn`t change a lot of time. For sure, Bitrix is got a lot of features and integrations. But the question of quality of these features are opened. For 100% benefits of features, you should to charge the money for add-ons, or you should to do some of dev-jobs. This is not cool for the small teams.
Overall: for employees and some teams from CIS this software is 'must-have'. If you want to change something, you can do it, because a lot of software are available. And a lot of these are good enough for any-sized teams.
Pros
A lot of features, a lot of integrations
Cons
First of all: a heavy widgets. Your website will be slow if you will use widgets, like openlines and etc. Second one is an old interface of admin. Like 'Permissions' and etc. Third: the reports are really bad. Also email marketing isn`t good. And the last one is that you should always charge the money: for example, it`s hard to find a useful free add-ons.
Alternatives Considered
amoCRM
Reasons for Choosing Bitrix24
Because I want to got an 'all-in-one' solution, like: organizer of calls, leads, tasks and etc. I want to use the only one software for all of these features.
Industry: Publishing
Company size: 11-50 Employees
Used

Weekly

for

6-12 months

Review Source
---
We finally found that Doc when we need it
Pros
All the features related to documents are very important to us such as Document Generation, Document Management and Document Storage. We have a lot of "paper" work and a very little time. The software really make a difference here.
Cons
However, It lacks No-Code Development, File Storage and Document Coding & Control.
Maria fernanda P.
Maria fernanda P.
Industry: Real Estate
Company size: 2-10 Employees
Used

Daily

for

6-12 months

Review Source
---
Más de 7 meses intentando implementar el sistema bitrix24...
Mala experiencia. Primero conectamos con Killalab un partner de bitrix24 para que nos ayudara con la implementación. Nos tuvieron 3 meses sin poder resolver nuestros requerimientos. Insistiendo de que estaban fuera de las posibilidades que brindaba el sistema bitrix24. El mismo soporte de bitrix24 según ellos, habían mencionado que era imposible realizar ciertos flujos de trabajo para mensajería y agenda online.
Luego de este proceso, conectamos con Nexcoders que nos mostraron un Demo de nuestros requerimientos funcionando en el sistema bitrix24. Gracias a sus gestiones logramos terminar todo hoy.
El soporte de Bitrix24 durante todo el procesos, fue poco eficiente. Atendían nuestras solicitudes de a una y respondían cada 3 o 4 días. Nos tuvieron otros 3 meses más para poder terminar de implementar lo que necesitabamos.
Imagina que te suscribes a un plan anual y la mitad del año que pagaste no puedes hacer nada porque la usabilidad no es intuitiva y el soporte de Bitrix24 es negligente. No responden tampoco a los reclamos de forma eficiente, nunca asumieron responsabilidad en sus acciones. Tienen gente poco preparada. Tienen una burocracia interna que retrasa la solución de los problemas.
Pros
Gran posibilidad de integración
Muchas herramientas claves para el desarrollo de cualquier tipo de empresa
Partners especializados
Cons
La verdad tiene varios bugs y la implementación ha sido llena de problemas, casi 8 meses para poder usarlo con los requerimientos ajustados a nuestras necesidades.
Y solo estábamos pidiendo cosas bastante básicas. Nada muy sofisticado.
No todos los partner asociados a Bitrix24 están capacitados para llevar a cabo una implementación (poca fiscalización en este sentido)
No es posible implementar el sistema sin ayuda de un partner de bitrix24 ya que muchas funcionalidades no están descritas para ser implementadas por las personas que recién adquieren una licencia.
Soporte de Bitrix24 desorganizado. Tienen poco personal, no dan a basto con las solicitudes. Exceso de burocracia interna. Lentos. Dan respuestas contradictorias. Y lo peor de todo, no asumen sus errores.
Reasons for Choosing Bitrix24
Porque significaba un ahorro grande y me permitía optimizar procesos
Reasons for Switching to Bitrix24
por el precio y por la cantidad de herramientas y usos ilimitados que proporciona
Hani khalilah A.
Hani khalilah A.
Industry: Real Estate
Company size: 51-200 Employees
Used

Daily

for

2+ years

Review Source
---
Bitrix24 review
Pros
The free edition does an excellent job of allowing you to have a sense of whether Bitrix24 will be of value to you or whether it will not. The user interface is attractive and straightforward to use. The program is very responsive to changes in the calendar, making it a fantastic tool to keep track of your daily routine.
Cons
Compared to using the Bitrix24 application that can be accessed from the web browser, the desktop client has far less functionality. Overall, adding email templates and exporting items to be emailed is available, but it kind of confusing and i don't use it too often.