About Blackboard Learn
Blackboard Learn is an interactive learning management system (LMS) suitable for higher-education universities, K-12 schools, government and military programs, as well as large businesses in a variety of industries worldwide. The suite features content authoring and virtual classroom capabilities, along with certification management, extended enterprise, and social learning functionality. Available either in managed hosting, self-hosting or software-as-a-service (SaaS) deployments, Blackboard Learn also works on mobile devices so learners can access courses on the go. The system features an in-system calendar so that users know due dates, along with an activity stream so important messages, projects, and courses that need attention surface to the top. Gamification features, including digital badges for learning achievements, are available along with e-commerce functionality so created courses can be resold outside the organization. Pricing is based on the number of FTEs (full-time equivalent learners) that will be using the system on an annual basis and is customized towards the organization's needs.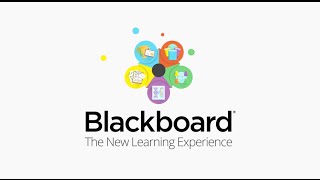 Blackboard Learn does not have a free version but does offer a free trial. Blackboard Learn paid version starts at US$9,500.00/year.
Starting Price:
US$9,500.00/year
Pricing Details:
Contact Blackboard for more pricing details.
Alternatives to Blackboard Learn
Industry: Education Management
Company size: 1,001-5,000 Employees
Used

Daily

for

2+ years

Review Source
---
Blackboard Learn Review
I had great experience with Blackboard Learn and I will continue to use it in the future. I have not found any other education software out there that can do what Blackboard Learn does.
Pros
It is easy to use and has all of the feature I need like auto grade, the ability to create quiz and text on the fly and allow the student to get involved in the discussion.
Cons
There is nothing I do not like about the software.
Reasons for Choosing Blackboard Learn
Google classroom do not have the ability to auto grade and it does not have the ability to organized things in different pages like Blackboard.
Reasons for Switching to Blackboard Learn
I chose Blackboard Learn over these alternative because it is a higher quality product with far better features than any other I have ever seen.
Industry: Marketing & Advertising
Company size: 2-10 Employees
Used

Daily

for

1+ year

Review Source
---
Your new classroom (digital)
The experience that Blackboard gives you is satisfactory since several other platforms, its management system between courses, and the power to upload files or open documents that teachers upload to their respective courses, are not as easy to do as in blackboard, since the software is very friendly for students like us and makes it not cost us work in performing all its functions that it gives us.
Pros
Being still a student, I love the ease with which I can move within the interface and change courses because if you have several subjects, you can easily locate them and see the content very easily. Inside the software, you can see practically everything as if it were a classroom since you can hold virtual meetings, see your content/tasks to do, see your final grades, take your final exams, etc. It is a platform that stands out for its excellence in education since the page rarely crashes or presents some difficulties.
Cons
It may be difficult at first to navigate through the different menus/pages/courses because the platform does not give us that simply look the first time we see it, as unlike its competitors in the market, this one has a slightly less friendly view. But it is rescued if for example our school/university gives us within Blackboard a small tutorial on the essentials you should know about this software.
But honestly, I do not see many cons to Blackboard because it is a platform that gives us what we are looking for and that is why it is one of the top e-learning software.
Industry: Higher Education
Company size: 5,001-10,000 Employees
Used

Weekly

for

2+ years

Review Source
---
BB Learn-the old workhouse
I will continue to use BB Learn or soon we will be using Ultra, for as long as I have to for my job. If my job were to ask me should we keep BB or switch to another LMS - I would say SWITCH!
One of the absolute worst features within BB is the Voice thread area. I used to use it and had to teach others how to use it. They (BB) decided to "improve it" a couple years ago and now it is so difficult to use that I tried to create user guides and could not get it to work and it was so complicated now, I have given up on it entirely and do not recommend that area at all for anyone to use.
Pros
I like the powerful features and security of the program
Cons
BB is the most frustrating program I have ever used. It was one of the 1st LMS programs-I have heard. Its design is clunky and seems to be created by someone with little UXUI experience, I mean UXUI was a field that was known only by the people in the top of their field 20+ years ago so that would make sense! The lack of logical design for buttons and search areas is aggravating. The lack of them going back and changing things for the better and getting a visual designer and UXUI person involved NOW to fix the program-is again aggravating. An example to add a user, you click on a menu item-it goes to a window on the right and there is a search field there which one is supposed to ignore and know somehow to click on a button that does not look like a button called "Find Users To Enroll". WHY, is the search field even showing? Do you know how many times if I get away form using BB for a few weeks or months I end up typing in that filed instead of a button that does not look like a button? Explaining to faculty to NOT type in the field is a constant, because your intuition thinks the design makes sense-it does not.
Industry: Higher Education
Company size: 5,001-10,000 Employees
Used

Daily

for

2+ years

Review Source
---
True and Tried (but also Tired)
Please see above :). I've used BB since I was in college (back in the aughts) and regret that my future students at CSUSB will not have access to it moving forward. Even still, I likely won't miss the gradebook, though Canvas' leaves much to desire as well...
Pros
I know it extremely well, find it to be easy to operate, think its features are strong and easily accessible, and have had very few incidents with students being totally baffled by it. We switched to Canvas this year, and I rue the day the decision was made.
Cons
The GUI for our version of Blackboard was extremely dated (we did not use Ultra, which frankly seems like a Canvas clone). I would offer the following analogy... Blackboard : Canvas :: PowerPoint : Keynote (... and I'm a PC user). It's boxy, somewhat drab, and looks a bit 'late Geocities // Fark.com'-era.
EVEN STILL: I don't mind it - I'd rather have functionality than aesthetics, which is the tradeoff made with Canvas.
DEADLY SERIOUS NOTE HERE: The BB Gradebook has always been, continues to be, and seemingly will forever remain an enormous hassle. It is slow, tedious to adjust, difficult to manage, and user unfriendly.
Industry: Higher Education
Company size: 1,001-5,000 Employees
Used

Daily

for

2+ years

Review Source
---
After over 6 years with BlackBoard, you get used to it
Overall, it gets the job done. Although I have heard that most people like Canvas better.
Pros
I like that I can create quizzes, embed media, create a gradebook, select the language, etc.
Cons
BlackBoard learn can be limited in many ways. For example, you are very limited with modifying the look of the course sites. Also, with assessments, you can give partial credit is a students gets the answer partially correct on a fill-in-the-blank assessment. I also don't like how it organizes the grades the students can see.