About UKG Ready
Designed for small businesses where everyone wears multiple hats, UKG Ready® is the all-in-one HR solution that guides and empowers your people to make their day-to-day easier. From HR and payroll to talent and time, we're the partner in your corner rooting for your success and giving you the tools, support, and time needed to focus on growth and making a difference.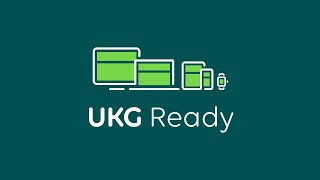 UKG Ready does not have a free version.
Alternatives to UKG Ready
Industry: Facilities Services
Company size: 51–200 Employees
Used

Daily

for

1+ year

Review Source
---
Great Product and Services
Wouldn't change anything! It has simplified and streamlined all our processes into an easy to use system.
Pros
A one-stop shop with white-glove service has met every need that we have had.
Cons
Would prefer the success care training happen earlier in the process.
Reasons for Choosing UKG Ready
Looking for more service.
Reasons for Switching to UKG Ready
Again, UKG met all our needs.
Industry: Hospital & Health Care
Company size: 201–500 Employees
Used

Daily

for

1-5 months

Review Source
---
Kronos Review
I am a little frustrated with at times the communication flow. Frequent cancellations of meetings. Not always meeting deadlines on things. Sometimes not communicating proactively updates on where we are at with fixing certains issues. The latest hiccup occurred when the system went down and we reported this. Then we found out that we were supposed to sign up for the workforce community to get the updates when something goes wrong. This was either not communicated to us, or not quite communicated in a way that any of the implementation team understood. Not one of us either remembered or understood this. Separate from that I am very disappointed that important notifications are not automatic - instead we have to sign up for those notifications. My question is why? Shouldn't important notifications be standard? I have never had a product where we've had to sign up for those. You really need to reconsider that. There are other minor issues that make no logical sense to me as well. Like how to request PTO and not having the option to request a flat number of hours over several days. We are a healthcare operation with various schedules and requesting two weeks cause odd things to happen. Seems like this is something that should have been offered as an option long ago. Our first go-live date was December 23rd and now it is August 16th and we still have not gone live because there are still numerous issues to work through. That is frustrating for all the staff here.
Pros
I've used time and attendance systems before and generally like them.
Cons
We've have a tough time pulling the trigger to go live. I recognize that some of that is related to our unusual rules. However, I get a little disappointed about the lenghthy time and some of the hiccups seem to be for other reasons.
Reasons for Switching to UKG Ready
We had abandoned Kronos before because there was apparently some communication that due to our complicated rules, Kronos could not accommodate us. There was a perception that the right team was not in place before to make this happen (on both sides). Given the difficulties we are still having to try to go live, I am concerned. Our first go-live date was December 23rd and now it is August 16th and we still have not gone live because there are still numerous issues to work through.
Industry: Electrical/Electronic Manufacturing
Company size: 201–500 Employees
Used

Daily

for

1-5 months

Review Source
---
New Workforce Ready User
We have been implementing Workforce Ready since August of 2016. We are doing a phased implementation of all the modules, so the process is still ongoing. Considering that we're still rather new to the system, we are starting to get more comfortable with the product. We've been on many other similar products with competitors and had issues, which caused us to look for other solutions after a few years. This time we really tried to search for a product that we felt would be flexible, allow for modifications, and grow with us, so that we did not have to go through another implementation in another 3 years. Our evaluation process was lengthy, but we are still finding out a few surprises as we've gone through implementation. How things are presented during the sales process, while technically correct, don't necessarily work as we wished them to. The system is very customizable, though. Our implementation team has been great about working through any issues and helping us try and find solutions if there are items we do not like. However, there are some things that we have found that are not able to be changed that were disappointing.
Pros
It's still a work in process but we have found many things that we do like about Workforce Ready:
1. Customization - This system offers you the ability to customize your screens down to the individual level, as well as creating customized screens for other types of users. So if you want your Managers to log in and see a Timekeeping dashboard with graphs, and your Employee to log in and see employee related actions, and your Benefits Administrator to see a Benefits screen, you can set that up as defaults. Then each person can also customize their screens if they like and save them.
2. Reporting - if you need list style reports then this system offers one of the best reporting tools for easily building and customizing reports. Almost every screen is considered a "report" and you can add and delete columns as needed and then save that for later use, or even make it your default screen. Almost every screen is able to be exported in a variety of formats as well. You can also schedule reports to run automatically, as well as have them e-mailed automatically to Managers, etc. on a routine basis.
3. Notifications - This system offers the ability to automatically send e-mail notifications, reports, etc. for disciplinary actions, attendance tracking, reviews and other items. This is very helpful for our Managers and keeps them up to date on their to-do list.
4. Tools - Workforce Ready does have its own learning system, and they also offer many webinars, customer groups, KronosWorks, and customer sites that allow you to connect with one another if you have similar questions or problems.
5. Modules All Accessible from One Log-in - This was important to us as our other systems required us to log-in multiple times if we were trying to get into the Applicant module or Timekeeping. This is all easily found under one log-in. Very easy and timesaving.
Cons
As we go through the implementation process there have been a few surprises and disappointments:
1. Reporting - Yes, this is a Pro as far as customization and easy list reporting, but I do wish they had a more complex reporting tool available as well. If you want to have subtotals, grand totals, averages, grouped reports, add in formulas, etc. it is not easy to do in the reporting tool itself and you may have to export the list report out and finish building out the report in Excel or Word to get it how you really need it to be.
2. No Point-In-Time Reporting - This seems like it would be a given, but as we found out after the fact, we cannot do point in time reports. I feel like this is something we would have asked during our evaluation of the product, but again almost all products offer this now so perhaps we made a wrong assumption.
3. System Needs "Polished" - We knew going in that this product did not look as "user-friendly" as some of the other products. We felt like the flexibility of the system made up for it. However, as we are setting up our onboarding, our applicant site, and reviews we are starting to see the drawbacks in this. If you have users who are not as comfortable on a computer, this lack of "polish" and user-friendliness can make it difficult for them to understand the processes, and how to get through the screens. We also do not have the ability to customize the applicant website as much as we would like to help draw in applicants.
4. General Ledger - We came from another provider who did have a great General Ledger product, and this one was definitely a step back. Also, if your GL is tied in with your jobs you do have to have two separate lists in this system - the GL is not linked with the Jobs list in HR. So if someone changes position we have to update it in two places in order to keep the GL correct. This also comes into play if we add new jobs into the system - we have to update two lists. We also had to separate out our overtime into two pay codes since we have the overtime premium going to a different GL code. In our old system, they could have one pay code separated into two GL codes. We did not discover this until after we went live and so our associates started out seeing it one way on their check, and then another way, so it was very confusing for them.
5. On-site Training- This was contracted out to a partner of Kronos. It was not what we expected at all for the price we paid. You are better off to use the items built into the system or do it yourself.
6. Security - Yes, security is a pro, but some of the security set-ups in this system do make it very difficult and frustrating for our associates and applicants to get into the system on a regular basis which is a con. The system will automatically lock out any associate or applicant that does not log in every 14 days. However, the system tends to lock out every new user as well the first time they try to log-in. This is annoying and can make it difficult for those on off-shifts, as they have to contact us to get unlocked and then try logging in again within 24 hours. In addition, it does require you to enter a code if you're getting in on a new computer. It does have the option to check a box and only enter the code every 30 days, but that only applies to that specific computer and sometimes will not work depending on your cookie setting. Since most of our associates work in the plant, they only get on the system to print out check stubs every other week. They have to enter a code almost every time they log on to our public computers. This code has to be sent to their designated phone number or e-mail and cannot be easily changed to another number or e-mail. So if they forget their phone, or don't have their e-mail password with them, it can really make it difficult to get logged on, leading to frustration for them and a negative outlook on the system.
Response from

UKG

Hello Stacy,

Thank you for your thorough feedback, we really appreciate the time you took to outline your experiences both positive and what needs to be improved. We are currently underway in two user experience projects and I think your input would be extremely valuable. Would you have time to speak with us further about your experiences? If so, please email me at [email protected] – I look forward to hearing from you.

All the best,
Holly Bouffard
Workforce Ready Community Manager

Replied 7/02/2017
Industry: Hospital & Health Care
Company size: 10,000+ Employees
Used

Daily

for

1+ year

Review Source
---
We use UKG for annual assessments and payroll
Using UKG, I can easily update worker personas. I know I can always contact tech support if I have any issues about how to process something; they are the kindest, most helpful people you could hope to encounter in a time of need.
Pros
I appreciate how intuitive UKG is to use. In addition, their assistance with both customers and technical issues is superb. When I have a problem or query, they always go above and beyond to find a solution and teach me what I can do to avoid the problem in the future.
Cons
When it comes to UKG and its staff, I have no issues. They're constantly on hand to listen, offer advice, and implement changes. My staff members have been raving about how helpful the website and mobile app are.
Industry: Information Technology & Services
Company size: 51–200 Employees
Used

Daily

for

2+ years

Review Source
---
Flexibility to Customize According to Your Needs
We are using time-sheet entry notes for our users to document their activities with customers. These notes in turn make their way onto our billing statements to our customers . This saves countless hours of work for our billing department.
Pros
Workforce Ready is a very robust time and labor application that can integrate seamlessly with your payroll solution. The granular configuration options allow the administrator and/or implementation team to set up their timekeeping solution according to their individual needs. Moreover, by mixing and matching profiles within the different areas of configuration, one can fine tune options by departments or individual employees if necessary.
Cons
Perhaps it is unavoidable but with the extreme level of flexibility comes also an extensive admin interface that could take a good amount of time to fully grasp. An administrators with years of experience could easily expect to still be learning new and better ways to complete tasks.
Reasons for Switching to UKG Ready
Primarily experience. I have worked with this team for many years and am very familiar with the emphasis they put on customer service. Just today, there was a brief (90 minutes) outage caused by a DNS problem. As soon as it was reported to me, I knew that I could log in to the customer service portal and immediately be informed with all available information about the problem as well as when the next update would occur. These folks run a tight ship.