About SAP S/4HANA Cloud
SAP S/4HANA Cloud is a cloud-based and on-premise enterprise resource planning (ERP) solution. It is suitable for small, midsize and large businesses in industries such as automotive, engineering, construction, mining, research and development, retail, wholesale, public sector and utilities. Primary features include finance performance measurement, supply chain management, purchasing, contract management, lifecycle management, production cost management and accounting. Other features include audit trails, compliance reporting, billing, dispute management, production planning, materials requirements planning (MRP), maintenance management, quality management, product lifecycle management, research and development. It offers integration with SuccessFactors Employee Central, Ariba, SAP Financial Services, SAP Fieldglass and SAP Hybris Cloud for Customer. Support is offered via email and over a phone. Other help options include preferred care, support portal, self-help portal, guided resources, online chat and online case submission. Mobile applications are available for iOS, Android and Windows phones.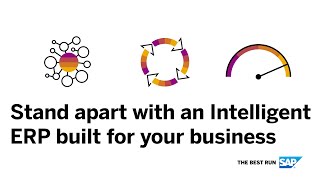 SAP S/4HANA Cloud pricing
SAP S/4HANA Cloud does not have a free version but does offer a free trial.
Alternatives to SAP S/4HANA Cloud
SAP S/4HANA Cloud Reviews
Industry: Food & Beverages
Company size: 1,001–5,000 Employees
Used

Daily

for

2+ years

Review Source
---
sap s/4hana all in one Data management software
My experience with the software was very excited. I went through a training session by an old trained employee, my responsibility vas ti release Items in the system, and transfer it to the operational level (production or asset care of infrastructures). Easy to handle after a minimum training session
Pros
Handle high performance and acuite applications in the business. Access Data in the business, manage them to garantie it quality at all levels in the entreprise. Cost reduction by giving treated and proven information needed by it user to manage th Manage the. Cloud base management software available Anny Time
Cons
Customization require an acuite knowledge of the software and the business being setting.Highly secured and sensible to be handled by non-trained person.
Industry: Chemicals
Company size: 5,001–10,000 Employees
Used

Daily

for

2+ years

Review Source
---
sap s/4 hana review
Overall, this tool is definitely needed for companies to migrate from SAP ECC. My experience with the tool has been good. The business users too feel that most of the processes are already available in the Business Content of SAP
Pros
This is something enterprises definitely need to move if they are running on SAP. The best part of S/4 HANA is its processing time and intelligence. The speed at which the processing is done is amazing
Cons
Like other SAP products, this tool is expensive and the consulting or resources for the implementation are very expensive.
Industry: Computer Software
Company size: 51–200 Employees
Used

Daily

for

2+ years

Review Source
---
SAP ByD Struggles
SAP overall is very disorganized. I do not recommend purchasing any of their software because they promise you the world and don't deliver. Look at SAP Anywhere and S4, both have been flops up to this point.
Pros
It is great for SCM but that's about the only thing.
Cons
You have to click 10x before getting to the screen you need. It doesn't properly record revenue and doesn't offer a VSOE606 option for revenue recognition. If you're looking for an ERP you're better off using Netsuite.
Industry: Textiles
Company size: 1,001–5,000 Employees
Used

Daily

for

1+ year

Review Source
---
SAP for use in production management
Very good when one is in need of planning their production process. SAP speeds up the production process seamlessly, and reduces the need of unnecessary movement and paperwork. You also get to learn a lot at a go since SAP has options for different logins to cater for each department needs. SAP also provides training for those with interest which I think makes it different from other software.
Pros
Ease of accessibility to the system and ease of use. I learnt how to use SAP in production, logistics and storekeeping in a week. SAP is practical and sustainable as it reduces the need of numerous paper work and one is able to track sales orders from the past if a customer decides to repeat the same sales order.
Cons
I feel SAP needs to work on notifying users on changes made by the administrator. This causes a lot of confusion especially when sales orders are completed only to find that a customer changed their production order. In large manufacturing facilities, the production team barely gets the time to follow up on past sales orders.
Industry: Computer Software
Company size: 10,000+ Employees
Used

Daily

for

2+ years

Review Source
---
A consultant perspective on S/4 HANA Cloud
Pros
S/4 HANA Cloud brings a refreshing upgrade experience, which has always been a pain in every organization I have worked with. It also you forces you to re-focus your business processes, as the upgrade responsibility now occurs when dictated by SAP. Something great about having the most up to date system is S/4 is very focused on enabling APIs to interact with your ERP. Since you are constantly updating, you have available the latest APIs.
Cons
Its main strength is also its weakness. Your business users have to be very focused on validating the base functionality after an upgrade. It can be time consuming at times, but is essential to ensure business continuity.