About Tempo Planner
Tempo Planner is a business planning tool that allows users to create plans and schedules. It also monitors their progress and identifies potential problems without relying on calendars and spreadsheets. Users can create repeating or split plans and display them on Google Events or Office 365. Multiple vacations and workload schemes may be added or absorbed into the plan. It is hosted on a centralized platform to ensure overlapping cannot occur. Users may save or filter resource planning views and set up permissions so that administrators approve plans before actioning them. Timesheets may be auto-generated from the plans entered into the system. Tempo Planner also has visual tools to help users balance workloads, ensuring certain teams are not overburdened while others are underutilized. Team members can add information, add plans and make requests. Employees can use a ticket or a priority system to dictate when the administrator should address concerns or requests.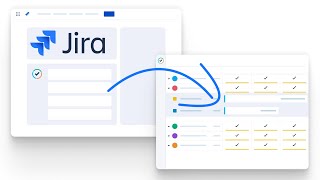 Tempo Planner does not have a free version but does offer a free trial. Tempo Planner paid version starts at US$10.00/month.
Starting Price:
US$10.00/month
Alternatives to Tempo Planner
Industry: Information Technology & Services
Company size: 2–10 Employees
Used

Monthly

for

Free Trial

Review Source
---
Tempo Planner Review
Really good.
Pros
Ease to use and implement. Integrates well with other applications.
Cons
Nothing really. I am not at the stage of use of finding any limitations or gaps.
Response from

Tempo

Hi Craig, Thank you for your feedback. We're very happy to hear you're satisfied with Tempo Planner!

Replied 24/07/2020
Industry: Consumer Goods
Company size: 5,001–10,000 Employees
Used

Weekly

for

1+ year

Review Source
---
Tempo Planner is good but license integration forcing us out.
It works well for partner time tracking. Our QA vendor is generating all their timesheets right of Tempo. It is now our standard for finance audits on time keeping for this partner.
Pros
Integration to Jira is seem less and allows for my QA team to enter timecards in same system they use every day. Decent price for 250 users providing comparable function to higher cost solutions.
Cons
License integration with Jira. I have a 500 IT implementation of Jira going to 750. I only have a partner using Tempo 100 licenses. However, my license costs keep going up. I am paying extra just for Atlassian's license simplification. Rest of IT uses Planview and given this license practice raising my Tempo costs I will be forced to not renew. It would be preferable to have license audits to ensure we are not using 750 than to pay an extra $10k for licenses we will never use. If we were to sunset Planview for Tempo in next audit would true up and pay the full price so no real harm to Atlassian. Versus as it stands now you will loose Clorox Tempo business.
Support is not very clear. Would recommend an implementation service to train us and help us get full potential of Tempo realized.
Industry: Marketing & Advertising
Company size: 11–50 Employees
Used

Daily

for

6-12 months

Review Source
---
Need more flexibility in visibility/reporting
In conjunction with our Senior Project Manager, I tried out Tempo planner on just the project management team and did not feel it was well fit to our needs. We submitted a ticker to tempo/jira, and our needs are not able to be met (CSV esport of estimates versus actuals, very important to our workflow). Because of this, we are looking into alternatives. We are still trying to move away from Float, our current resourcing tool, but are not sure that Tempo Planner would suit us any better.
Pros
It is easy to input a block of time and the software will automatically allocate daily amounts for you.
Cons
It is not possible to hide planned time from the production team, and this planned time shows up in Tempo where team members go daily to log this time. Because the time is broken out in equal parts across the assigned time period, it is often broken into odd increments that do not fit our 15 minute increment structure. Because this is surfaced to the team, we anticipate issues with them logging planned time rather than their actuals and fussing when their actuals do not match the planned resourcing for the week (which they often do not). We also miss the capability to color code the planned work by project manager (which we had in Float). The overhead view of all resources is not as easy to break down as our previous program, Float, because it does not surface enough detail. We also cannot export the single most important report as a CSV (estimates versus actuals), which was the #1 reason we anticipated moving to Tempo planner in the first place.
Response from

Tempo

Hi Rachel, Thank you for your detailed review, we appreciate it as we're always looking to improve. We recommend you have a look at Tempo's Idea Portal to submit ideas and suggestions: https://ideas.tempo.io

Replied 11/08/2020
Industry: Translation & Localisation
Company size: 201–500 Employees
Used

Daily

for

2+ years

Review Source
---
Product Review
We were looking for the software that can be used for planning especially in context of development resources. With Tempo we can easily book a resource for a specific task or project and anyone can see that the resource is already booked.
The second way we are using it is for out of office (vacation/training/sick leave etc.) planning that gives transparency to everyone in the organization so it's easily to check who is planning to be off on a specific time.
Pros
You can plan any task in JIRA with Tempo planner, it's easy to see the overall plannig per team or individual user, planned time can be easily reported.
Cons
Sometimes confusing UI, especially if you like to see the planner from reports engine.
Industry: Computer Software
Company size: 11–50 Employees
Used

Daily

for

2+ years

Review Source
---
Effectively plan time on Jira
Pros
Tempo Planner is great for planning time in Jira. With seamless integration with the excellent Tempo Timesheets this is a fantastic addition to the Tempo family and vital in planning time for your software development team. Supports water fall and agile working methods and provides lots of tools to help your teams understand what they should be working on.
Cons
Currently lacks google calendar integration on the Server version which would be really useful in syncing meetings and planned work programmes.