About QVANTUM
QVANTUM is a cloud solution for agile corporate planning. The solution provides companies with valid planning data - automated, cross-departmental, and with the highest degree of user-friendliness. QVANTUM, based on automatically available planning data and figures from all company areas, can help create valid company plans. These plans are not just based on past data but data that comes directly, automatically, and from decentralized departments. QVANTUM can replace manual and inefficient planning processes and raise the corporate planning to the next level. Controllers can create plans and forecasts for themselves and management very quickly. Agile corporate planning makes it possible to adjust planning at any time based on daily updated information, and thus enables companies to react to changes in the shortest possible time. Exemplary use cases on how QVANTUM planning and controlling tasks: Operations Planning A company's success depends directly on production and its delivery capability. An efficient supply chain control prerequisite is a smooth alignment between sales and operations. With agile business planning, a company has maximum transparency across all planning data and all business departments. Individually adaptable to the business area, QVANTUM can correlate, link, evaluate and prepare the centrally available data as desired. Sales Planning The customer is the crucial figure in this complex task, from production to availability of the product or service. Sales are the sensor system of your company. Still, they can only help if the planned sales data is always up-to-date and readily available—the data needed in sales and all units involved in production (operations). In the best case, however, planning is a two-way street; the production-related units also provide planned figures, which in turn find their way into an optimized sales plan. Those who succeed in this alignment between Sales and Operations (S&OP Alignment) will benefit from satisfied colleagues in all departments and long-lasting customer relationships. Personnel Cost Planning Companies are apprehensive about a shortage of skilled workers and cost pressure, but need more transparency in personnel costs. With QVANTUM's operational personnel cost planning, you can monitor your personnel costs in a rolling manner. Identify bottlenecks or overcapacity at an early stage to be able to take action quickly. Some use cases that demonstrate how QVANTUM has been helping companies succeed. SALOMON FoodWorld reduced the planning effort by 35% SALOMON FoodWorld is a classic hidden champion. Almost everyone has undoubtedly had a product from SALOMON FoodWorld in their hands. As a food specialist, smooth planning is essential - but consistent data and high material effort have slowed down controlling. With the help of QVANTUM, SALOMON FoodWorld established a flexible and automated planning process - reducing the time required by a whopping 35%. ONSKINERY reduced the planning period from 1.5 months to 5 days. ONSKINERY is an expert in digital sales opportunities of legwear, i.e., socks, stockings, and more. Reliable sales planning is crucial for the broad portfolio of the Central Franconian company. This could not be realized with Excel: It took about a month and a half from the output of the Excel spreadsheets to the final planning. The purely administrative effort for the planning process was immense. With QVANTUM, this revolutionary planning was achieved in just five days. Thanks to the cloud, QVANTUM has no impact on the existing IT structure in the company. Whether on the PC, tablet, office, or home, the controller and his team are free to choose where and with which device they want to work in QVANTUM Business Planning. Speaking of the cloud: security and compliance play a central role, especially in corporate planning.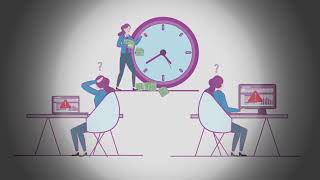 QVANTUM does not have a free version but does offer a free trial. QVANTUM paid version starts at €60.00/month.
Starting Price:
€60.00/month
Industry: Information Technology & Services
Company size: 501–1,000 Employees
Used

Weekly

for

1+ year

Review Source
---
Agile Planning Software for technologically progressive companies
We have completely replaced our excel solutions which required high maintenance. We have significantly shortened our planning process (at least 60% or more).Modelling has become a lot simpler since we are operating now on a data cube instead on a flat excel file.
Pros
Self-service approach in which we do 100% of the modelling and customizing ourselves. The software is 100% cloud based and includes the relevant connectors and enterprise features such as single-sign on.It is easy to implement and use and therefore our planners happily use it.
Cons
Nothing in particular, but Qvantum is not a classic financial planning software with underlying accounting rules for P&L, cashflow etc. You just have to be aware of this fact.
Industry: Information Technology & Services
Company size: 11–50 Employees
Used

Weekly

for

6-12 months

Review Source
---
Perfect tool for Planning & Controlling
We were happy using the tool and helped us to majority of our needed tasks.
Pros
The tool is very intuitive and simple to use. Upload your data and you can start planning. That is the best thing. We did not require IT support or a longer onboarding time, plus the team was super helpful in getting us up and running quickly.
Cons
It does not help in financial planning. The other aspects of operations, sales, and personnel planning helped in our controlling and planning process, but having the financial planning would make this a complete tool.
Industry: Civic & Social Organisation
Company size: 201–500 Employees
Used

Daily

for

1+ year

Review Source
---
Aussagekräftiges Auswertungs- und Planungstool
Sehr empflehlenswertes, bedienerfreundliches Produkt
Pros
Einfach zu bedienen für jedermann, individuelle Auswertungen erstellbar
Cons
Immer wieder die Nachfrage, ob man Änderungen im Formular speichern will
Industry: Information Technology & Services
Company size: Self Employed
Used

Daily

for

1+ year

Review Source
---
Sehr gute Planungssoftware - insb. Personalkostenplanung
Sehr gute Software zur Unternehmensplanung!
Pros
Nutzerfreundlichkeit - Self-Service, Anbindung aller Daten an MS Power BI, sehr schnelle und günstige Implementierung (Cloud-Software)
Cons
Farbschema aktuell noch nicht änderbar ;-)
Industry: Computer Software
Company size: 201–500 Employees
Used

Monthly

for

6-12 months

Review Source
---
Daten können gut aus vielen Quellen, an einem Punkt gesammelt werden.
Sehr gute Software im Bereich Planung und ein großer Fortschritt für die meisten damit verbundenen Prozesse, die in den meisten Bereich noch in Excel organisiert sind.
Pros
Sowohl das Importieren von Daten in QVANTUM, wie auch das exportieren sind extrem leicht und bedienerfreundlich. Die Möglichkeit, diese Daten in mehreren, über- bzw. untergeordneten Tabellen zu erfassen und je nach Wunsch mit verschiedenen Sichtweisen zu analysieren hilft ungemein. Gerade beim Einholen von Daten von mehreren, teils externen Nutzern, ist die Software eine mehr als deutliche Verbesserung zu einzelnen Excel-Tabellen oder ähnlichem! Die eine gemeinsame Datenbasis ist ein großer Vorteil bei der Evaluierung der eingegangenen Daten an verschiedenen Orten durch verschiedene Nutzer.
Cons
Schön wäre es, QVANTUM würde neben den vorhandenen Funktionen auch eine Möglichkeit zur Visualisierung der Daten geben.