About ClickUp
ClickUp is a cloud-based collaboration and project management tool suitable for businesses of all sizes and industries. Features include communication and collaboration tools, task assignments and statuses, alerts and a task toolbar. Users can assign comments and tasks to specific team members or groups of team members. Comments and tasks can be marked as resolved or in progress, or users can create custom statuses. Projects can be viewed from an Agile dashboard or organized by assignee. The activity stream displays tasks as they're created and completed in real time. Users can configure notifications to be sent only for specific items. The mentions feature alerts users when another team member names them in a discussion, and comments can be edited after posting. Integrations include Slack and GitHub. Support is offered over the phone and via email. Pricing is per month.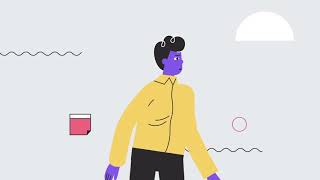 ClickUp has a free version and offers a free trial. ClickUp paid version starts at US$9.00/month.
Starting Price:
US$9.00/month
Industry: Printing
Company size: 201–500 Employees
Used

Daily

for

2+ years

Review Source
---
Straightforward Platform that require No savvy tech
I have had an experience full of absolute happiness. With ClickUp Iam able to manage all my design batch allocated to me at the office and also do those of my personal clients. With it's intuitive easy to use features I have found it extremely useful and convenient for creation of new tasks,update my colleagues and manage my workstreams whenever, wherever
Pros
ClickUp is one of the most facile platform there is in the market. It's intuitive UI requires no prior knowledge to be able to operate it effectively because it is easy to use and setting it up is in seconds. It's price is also soo effective for any business. On the other hand ClickUp is an all in one productivity tool whose features I have found soo crucial in my workspace. With ClickUp I have multiple views I can choose from on my tasks which range from lookup for designs from website such as freepik, actual design of graphics, printing and packaging for collection by client. This gives me quality overview on all my work across the workspace where I can sort, group or filter. I am also able to plan using timelines. Allowance for customization is a plus for me. That I can adjust my it to get fit my own needs and likings from the widgets dashboard to task status. Also the templates saves you alot of adjustment time since they are inbuilt Time tracking capabilities helps me focus on work and give me the control over my time. Not to mention real time reporting from where I can create and visualize reports on progress of each task. Collaboration friction is not a thing anymore because ClickUp enhances team communication through realtime chat,white board where we can brainstorm on creative ideas , share documents and also identify who is working on which batch of printouts. Availability of ClickUp in a mobile app allow me to catch on anything about work anywhere
Cons
To be honest ClickUp has made remote working and collaboration across the graphic team enjoyable for me. I can only give it a thumbs up for that rather than complaining because everything about it is plus
Industry: Publishing
Company size: 2–10 Employees
Used

Daily

for

1-5 months

Review Source
---
Love love love ClickUp for all our projects all in one place
We are loving it. We've used Asana in the past and whilst it was functional, ClickUp is so much better. The dashboard is clean and crisp, adding new projects is easy, and seeing them all at a glance is great. Love being able to create subtasks and different spaces. Because of the ease of use and the look/feel of ClickUp we have been using it daily to keep projects moving along and due dates right in front of us.
Pros
We love being able to have the project maps (the mind maps) so we can see the workflow and everything we have going on within each project and segment. It's brilliant. And the flexibility between boards, lists, and the mind map makes seeing things at a glance wonderful.
Cons
Setting due dates on tasks could be easier. A bit wonky with having to click off rather than simply tab over to the calendar to add the dates. And we haven't found the easiest way to mark tasks/subtasks as complete without selecting each individually and choosing the change status from along the top.
Industry: Computer Software
Company size: 11–50 Employees
Used

Monthly

for

1+ year

Review Source
---
One size fits all until it doesn't
Pros
I really wanted to like and use clickup. I was looking for a system which would combine our CRM, our customer service and project management into one system. Click up does this kinda. It's pretty slick looking and has lots of integrations.
Cons
Well Click up kind of works ok but it's not as good as a custom built tool which is made to do one thing. Thing of it like eating your steam dinner with a swiss army knife. yse you can use the small knife and fork but it's to use one of those fancy French steak knives with a bone handle.
Industry: Hospital & Health Care
Company size: 10,000+ Employees
Used

Daily

for

1+ year

Review Source
---
ClickUp is great for keeping track of multiple projects at once
ClickUp helps me stay on top of my assignments and class notes in one convenient location, which is a huge help when working on group projects. Because of this, I am able to keep track of all the details of my project and quickly locate them if and when I need them. It's great for my business and my client.
Pros
ClickUp is great since it allows me to keep track of all of my various projects in one convenient location. The simplicity is mind-blowing. Everyone on the team will have no trouble using CllickUp. You can get the most use out of it by making minor adjustments, and doing so is a breeze.
Cons
More automatization should be installed, please. They're aplenty! And a more streamlined method of transferring templates between departments. In other words. not much that I dislike very much. Okay, one of them is that I have to constantly reload pages.
Industry: Public Relations & Communications
Company size: 2–10 Employees
Used

Daily

for

2+ years

Review Source
---
Best CRM in the market
Pros
Ease of use, ability to manage multiple projects separately, ability to communicate with team, also the functionality of adding guest access for clients.
Cons
I wish the platform had more cloud capacity, nonetheless with the integrations it fits perfectly with other cloud platforms.