About GanttPRO
GanttPRO is a cloud-based project management solution for small to midsize companies, as well as individual users. The software offers Gantt charts, scheduling, progress tracking and more. GanttPRO enables managers to schedule projects using a visual interface. Users can automatically reschedule multiple project tasks simultaneously with GanttPro's drag-and-drop functionality. Users can also create new tasks, assign them to team members, track progress, set task dependencies and milestones and map critical paths. Anyone from a project team can leave comments on tasks, attach files to tasks and get real-time notifications about actions other team members are taking. Project information can be exported in PDF, PNG, XLSX and XML format. GanttPRO also allows users to import charts from software like Microsoft Project and Excel. Support is offered over the phone, via email and through online chat. Annual and monthly pricing plans are available.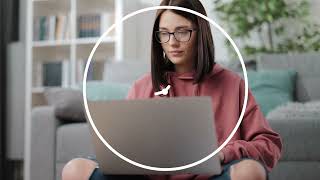 GanttPRO does not have a free version but does offer a free trial. GanttPRO paid version starts at US$7.99/month.
Starting Price:
US$7.99/month
Industry: Automotive
Company size: 2–10 Employees
Used

Weekly

for

Free Trial

Review Source
---
GanttPro is a very effective and handy tool for any project.
My project runs more smoothly now that progress is being tracked and planned using GanttPro. It is a lot better than using an Excel sheet as a Gantt chart of planning. GanttPro brings your planning alive and makes it easily adaptable to changes in planning or strategy.
Pros
The software allows for projects to be alive and evolving throughout their lifespan. It is easy to set milestones and tasks and assign them to your team. The Gantt chart brings clarity to the progress of the project and can be changed at any time. It is also very to monitor the progress of your team, the workload of your team and the budget being spent.
Cons
When just starting with the software it can be slightly overwhelming. There are so many options and tools that are very easy to be overwhelmed and quit setting up your project. I'd say the program does not work very intuitively but is well worth the time of getting used to.
Response from

GanttPRO

Joeri, thanks for the good feedback!

If you have any questions, please, contact our support team via live chat on the site or email us at [email protected].

Replied 3/05/2021
Industry: Information Technology & Services
Company size: 10,000+ Employees
Used

Weekly

for

1+ year

Review Source
---
Simplest and most powerful Gantt Chart for any project
I have been using GantPRO in both professional and academic settings; it has helped me effectively communicate with stakeholders and lead a team whose members are unfamiliar with project management's nuances.
Pros
The adaptability of GantPRO's software means that it may be used to track a wide range of project-related metrics, including but not limited to cost, schedule, resources, and risk. Critical evaluations can be made using the available data.
Cons
To be very frank, it would be due to unfamiliarity with the program. People have a natural tendency to favor the programs they are already familiar with, but I believe this product has the potential to become a market leader provided the price remains stable.
Industry: Oil & Energy
Company size: 51–200 Employees
Used

Daily

for

Free Trial

Review Source
---
GanttPRO a management tool for development.
GanttPRO ensures efficient synchronization and good coordination between all the project teams and then we have developed a very good level of communication and we gain time and money.
Pros
the most impressive features I think that real-time interaction and easy workflow notices and comments with attached documents were the most impactful features of GanttPRO software.
GanttPRO solution was very useful even for the training team and was closely interfaced and implemented with our ERP information system and for all our business processes.
Cons
I hope that a template model task can be copied for the main tasks of one project at one click and I don't need to copy the template task for every new task because in our case, all main tasks should follow the same process so they have the same subtasks.
Industry: Hospital & Health Care
Company size: Self Employed
Used

Daily

for

Free Trial

Review Source
---
Simple with great features
I was trying to figure a quick and simple way to timeline and management my software implementation. I went through several applications and software and they were all missing important views, fields, and functionality that I required. Love that it works well with my Mac.
Pros
Ease of use and it had all the features I needed for a simple gantt chart with minimal complexities. I was able to create custom fields and add resources with ease. I navigated through the program quickly and was able to find everything I needed.
Cons
I would like to customize the Ghantt view without having to see the week numbers (week 38) for example. Just want the dates (17th-22nd). Also missing the ability for the duration to be days instead of hours.
Industry: Information Technology & Services
Company size: Self Employed
Used

Daily

for

Free Trial

Review Source
---
Why you have to try GanttPRO
Pros
This tool helps you perform any type of task that involves Project Management. I consider that the main advantage of selecting this tool is that it allows you to work online with your team, so the work is more efficient and there are fewer communication losses. In addition, I find that the fact that the tool is so intuitive helps a lot for new users or people who have no experience with project management software to be able to get their work done without having to waste time learning how to use complex software. And finally, I want to add that the price is very fair in relation to the quantity of work that helps you to develop.
Cons
I would like that you could export your project as a MS Project document.