About ServiceNow Customer Service Management
ServiceNow Customer Service Management (CSM) is a cloud-based product that helps businesses deliver frictionless customer experiences and connect the entire enterprise. It provides a range of features such as case management, analytics, self-service portal, and intelligent guidance to streamline customer service operations and reduce the cost to serve. CSM's self-service portal enables clients to raise requests or complaints, create cases, and track ongoing projects on the channel of their choice. The portal's intuitive user interface makes it easy for clients to self-serve, reducing the workload of agents, reducing customer effort, and improving customer satisfaction. The Playbooks for CSM module allows agents to request information from clients and manage the entire case process lifecycle on a unified platform. This feature enables agents to manage and resolve customer queries more efficiently. With CSM's case management functionality, customer service agents can manage customer interactions from initial contact to case closure. The platform's analytics capabilities allow businesses to gain valuable insights into customer behavior and track performance indicators. This helps businesses to identify areas of improvement and make data-driven decisions to optimize customer service operations. The platform's order management functionality provides businesses with a comprehensive set of tools to manage the entire order management lifecycle. CSM's ticket handling and issue resolution features provide businesses with a streamlined approach to manage customer requests and complaints. The ServiceNow platform can also integrate with various third-party applications, enhancing customer service operations by leveraging existing software solutions. In summary, ServiceNow CSM is a powerful tool for businesses looking to streamline customer service operations and improve customer satisfaction. The platform's features, including case management, analytics, self-service portal, Playbooks for CSM module, and integration capabilities, make it a valuable tool for businesses to strengthen their relationships with customers and reduce the cost to serve.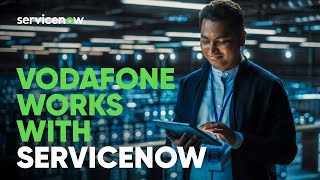 ServiceNow Customer Service Management pricing
ServiceNow Customer Service Management does not have a free version.
Alternatives to ServiceNow Customer Service Management
ServiceNow Customer Service Management Reviews
Industry: Computer & Network Security
Company size: 5,001–10,000 Employees
Used

Daily

for

2+ years

Review Source
---
A Great Tool for all the ITSM needs- One that fits All
We utilize ServiceNow to handle inbound IT support tickets, manage IT changes, and track app configurations. This method has been tried and tested, and it consistently delivers. Top-notch all around; have extensive experience managing Incidents, Problems, Changes, and Catalog Items inside IT Service Management (ITSM) modules.
Pros
The ability to integrate with other applications and personalize the tool for use in ticketing and routing is maybe the most useful feature of ServiceNow. Our day-to-day customer support operations would not be possible without our user-friendly incident management, configuration management, and service documentation.Fast and simple incident reporting, progress tracking, and customer service interaction. ServiceNow is excellent for archiving service documentation; we've catalogued all of our services there, so that when tickets are sent, we can quickly and easily access the relevant knowledge base articles to address the problem.
Cons
A lengthy upgrade procedure might be the result of too much modification, but luckily there are many resources available to help you out. Non-IT users may find it challenging to use the site without first receiving etxra training.
Industry: Philanthropy
Company size: 5,001–10,000 Employees
Used

Daily

for

2+ years

Review Source
---
Using SNow since 2012
99.9% of the work I do every day is linked to either accessing Service Now or working on data produced by SNow. Using SNow for as long as I have, has made me confident in choosing to continue renewal. I have to admit that licencing model changes and yearly negotiations are painful but that is all part of the environment we work in.
Pros
The fact that the software is widely versatile and scalable for the needs of an organisation. It can use beyond IT but in every department in our organisation as it offers automation of business tasks as well as good reporting and analysis tools. HR processes, Self Service, Approvals, Confidential reporting, schedule reporting and automating routine work, asset management and discovery.
Cons
The fact that I can not imbed linksBut also think is mostly geared to large organisations. I have not found it to be possible for a small company to take advantage of this service (price plan and configuration is beyond the capabilities for a small company to take, which is a shame).
Industry: Cosmetics
Company size: 51–200 Employees
Used

Daily

for

6-12 months

Review Source
---
Horrible customer experience
My overall experience maybe a little clouded because I am using Service Now through a third party vendor who handles our IT (cognizant) and some of the missing features maybe due to this. I have been using Service now for almost a year to not only track minor IT issues (example requesting new monitors, issues with WIFI ect) but also updates and builds to our website and ERP System. Overall I would not recommend Service now for the later especially in large corporations across multiple subsidiaries as this doesn't give companies the tools accurately implement builds.
Unfortunately due to the lack of tools in Service now (or how our vendor restricts these tools) our company had to resort to managing these builds outside service now and update once complete.
Rather you need a system like JIRA where users can easily assign issues for QA testing and allow anyone to reopen tickets.
Pros
-can search to find topics
-can customize search for tickets and service request
-can excel tickets and customize the information
-if you developers access you can create reports
-receive email confirmation and when tickets are updated
-can uploads images and video
Cons
-when creating a service request the user cannot specify the name. First a request is created [sc_request] then automatically a requested Item is created [sc_req_item] with a default title which is extremely confusing
-only the user who created Incidents can reopen Incidents
-only the user who created Incidents can then link to previously closed incidents
-if you don't have developer access you can only see the tickets you created and need other users to add you as a watcher to the ticket
-Incidents cannot be changed into Service requests, and those changes can't be tracked. (example to change a Incident into a service request a Incident must be closed and Service request opened)
-IT Portal view doesn't save views, views are only saved for that session
Industry: Financial Services
Company size: 10,000+ Employees
Used

Daily

for

2+ years

Review Source
---
One of the best Ticketing tools available
Pros
Covers all ITIl aspects w.r.t incident, problem and change management.
It has a very cohensive environment right from when an employee joins the organisation, getting access to applications, performing day to day jobs with tickets, requests, incidents, problems and changes.
Given the fact that it also has inbuilt reporting capabilities, this is an absolute must.
It's api and backend can be accessed by multiple softwares and applications enhancing the capability to produce visually appealing reports.
Admins/engineers/customer service execs can create their own dashboards to monitor their queues efficiently.
Inhouse capability to graphically repsent the queue make things easier while distributing work, prioritising work, planning change activities etc...
Cons
None that I know of as yet.
Whatever customisations i needed were easily available within the existing module.
Industry: Information Technology & Services
Company size: 10,000+ Employees
Used

Daily

for

2+ years

Review Source
---
Service Now improves issue tracking
Great experience using Service now tool. Moved from HP product to SN
Pros
Integration with other build in like Slack and other communication tools. Easy to operate and quick to learn
Cons
Running reports need to be more customisable.