About Justworks
Justworks makes it easier to start, run, and grow a business. With Justworks, entrepreneurs and their teams get access to big-company benefits, automated payroll, compliance support, and HR tools - all in one place. Justworks PEO allows entrepreneurs to focus on what matters most: growing their business and taking care of their team. PEOs work with small and mid-sized businesses to support their employment-related compliance needs and provide their teams access to corporate-level benefits at affordable rates. As a PEO, Justworks also streamlines back office functions like payroll and HR in one simple tool. Jusworks Payroll offers a lightweight and tech-forward solution to help businesses streamline their basic payroll operations and alleviate payment responsibilities, generate W2 and 1099 forms, and support time-tracking needs.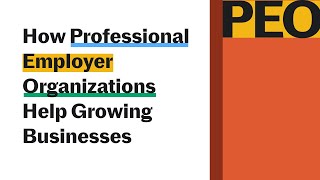 Justworks does not have a free version and does not offer a free trial. Justworks paid version starts at US$59.00/month.
Starting Price:
US$59.00/month
Alternatives to Justworks
Company size: 11–50 Employees
Used

Daily

for

6-12 months

Review Source
---
I use JustWorks everyday to keep track of all my HR needs. From payroll to 401K and tracking...
Pros
I love the ease of JustWorks platform. We used another PEO before switching to JustWorks and all reporting and features were third party integrations that never worked. JustWorks is a one stop shop and has updated access to anything and everything you may need. Their on-boarding process is detailed and customer focused and they even answered questions from my team about insurance concerns. They walked me through the transition step by step and were available immediately to answer any questions I had. I could go on for days about how much easier JustWorks has made my job!
Cons
Because JustWorks is so new, there are a few reports that they haven't implemented yet. We have a PTO accrual system that rolls over every year but maxes out at 96 hours (this changes based on goals) and JustWorks has no way to track this. Once a day is used, it can be recouped by working another month, encouraging employees to take time off. It's been difficult for me to try and track this and when asked about it, JustWorks said it's not something they have developed yet.
Industry: Computer Software
Company size: 11–50 Employees
Used

Daily

for

1+ year

Review Source
---
Justworks does what it says on the tin
The team there is hyper responsive and knows their stuff. Onboarding was phenomenal, considering how complex an operation it is to onboard. They move you seamlessly from sales rep to onboarding rep to ongoing support rep, and you end up with a dedicated rep that knows your business.
They handle compliance really well, and their Slack support is fantastic. It's great to have a resource I can tap for questions on compliance or policy, and the ThinkHR integration offers even more resources.
My employees love OneMedical, Health Advocate, and Teledoc. Love love.
Having a self-service onboarding process is really great and simplifies our onboarding dramatically.
Using a PEO helps with having remote employees across the country. Much less to worry about around taxes and compliance there.
Pros
Justworks is a compelling PEO offering that brings a lot of advantages to helping manage a growing company. I'd run payroll myself for 15 years, so moving to a PEO that has my back is nice.
Any consideration of moving to a PEO has to come with factoring cost savings around insurance products. Justworks represented a significant cost savings in my first year, but in the second year, our renewals still jumped 10%, which was frustrating. I was hoping we'd be more insulated to those sort of increases.
From a payroll platform perspective, Justworks is really nice. It basically offers fully automated payroll, though there are some things that could be improved with how it integrates with time trackers, how it manages PTO requests, and some other nits to pick. They've done a great job of being responsive and adding functionality over the past year, and they're a tech-first company so I'm confident it'll just continue to improve.
Cons
There are a couple of limitations that are vexing, verging on boneheaded:
* PTO requests don't show remaining balance for the PTO plan
* Unpaid time off is a manual ordeal
* There's no mobile app, and the website isn't responsive. Not a huge dealbreaker, since I'm not doing too much payroll from my phone, but still
* No expense management or reimbursement scheduling. It's just a manual process.
* QBO integration is weak, but I've been promised it'll improve
Reasons for Choosing Justworks
IOP was dated and abandonware. It was manual and didn't handle benefits.
Reasons for Switching to Justworks
TriNet is eye-wateringly expensive and an old system. Gusto is really compelling and affordable, but they're not a PEO: they don't handle the compliance or shared benefits rates
Industry: Hospital & Health Care
Company size: 51–200 Employees
Used

Weekly

for

1+ year

Review Source
---
Worst PEO ever
They just suck and I suggest you to not to be misled by their sales pitch
Pros
Somewhat easier to use they put too much burden on the company.
Cons
Be aware of them, they don't pay the withheld taxes to IRS; Check their status of PEO on the IRS website
Very unfriendly customer service - they act like a bunch of entitled officers
Reasons for Choosing Justworks
to get the benefits from PEO
Industry: Computer Software
Company size: 11–50 Employees
Used

Daily

for

2+ years

Review Source
---
Justworks - Just do it
Amazing across the board!
Pros
Justworks is so user friendly and simple to setup - the Customer Support and Account Management team is incredible - so friendly, supportive, and timely with their responses! Even if they're stumped about a question or issue happening with our team, they get back to me right away to let me know that they are investigating. In general, it is a great first impression for new hires during the onboarding process - everything they need (benefits, payroll, etc) is all in one place. Such a time saver for us, and has saved us the need to hire a full time person to manage HR Operations.
Cons
Honestly, nothing right now. There are things that the team is still working on building out, but their Product team is super communicative and open to feedback.
Reasons for Choosing Justworks
Trinet was more expensive, not at all user friendly, and did not have the information ready to go for our RMA Tax Credit.
Reasons for Switching to Justworks
Good recommendation from industry, great customer service and initial sales rep experience, price on par with rest of industry, user friendly
Industry: Design
Company size: 2–10 Employees
Used

Daily

for

2+ years

Review Source
---
One of the best decisions we've ever made for our small business!
Justworks helps alleviate all the hassles of dealing with payroll, HR, and compliance that plagued us for so long. We no longer have to worry about the IRS, new employee set up is simple and quick, and their customer service team is always there for us when we need them (and super helpful, too). The company (Justworks) truly cares about our business and making things easier for us in so many ways. When the Covid-19 pandemic hit and all the new laws were passed earlier this year to help us navigate the pandemic, Justworks was always on top of things and make it very easy for us to apply for the PPP loan accurately and quickly. We got that loan and that has made a world of difference for our business this year! Thank you!!!
Pros
The Justworks software is top-notch, very intuitive, and if there are ever any issues with it, their customer service team is always ready to help. I think the thing I like most about their software/platform is that it has eliminated so much paperwork for our business. Everything is digital and very user-friendly. Can't imagine life without it anymore!
Cons
Honestly, I can't think of one thing that I have a problem with. Justworks seems to always be one step ahead of us and that is truly appreciated!