About Limble CMMS
A simple to use, mobile first maintenance software solution that even your boss can use it. Our average customer reduces downtime by 32%, increases productivity by 26%, reduces part spend by 23% and increases asset life by 18%. All of this within a matter of weeks from starting with Limble. Request a Demo and we will show you a personalized presentation on how Limble might be able to help you solve your unique needs. Limble is available on both Android and IOS.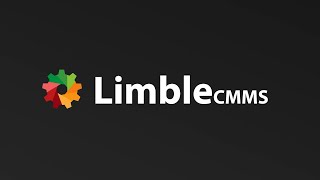 Limble CMMS does not have a free version but does offer a free trial. Limble CMMS paid version starts at US$40.00/year.
Starting Price:
US$40.00/year
Pricing Details:
Pay monthly or save money with an annual plan! Starter: For small companies looking to ditch their paperwork orders and move into the modern world. - Mobile App - Preventive Maintenance - Work Orders - Data Importing - Work Requests (Ticketing) Professional: For small to medium size companies that want a modern CMMS with real-time reports of their unique maintenance KPIs. - Advanced Reporting - Parts Inventory - Downtime Tracking - Multiple Locations - Barcode and QR codes Business Plus: Medium size companies looking to automate their processes with automated workflows, advanced inventory. - Dedicated Support Team - Workflow Automation - API Access - Purchasing (POs, Budgets) - Offline Mode - Vendor Management Enterprise: For enterprise teams looking to organize, automate and report on the maintenance operations across their entire organization. - Regions - Onsite Implementation - AI duplicate Work Request - 21 CFR validation package - Custom Integrations
Alternatives to Limble CMMS
Industry: Oil & Energy
Company size: 10,000+ Employees
Used

Daily

for

1-5 months

Review Source
---
Best CMMS on the market
My overall experience has been great we made the switch a few month ago and my entire team agrees we should have searched for replacement CMMS years ago and joined Limble a lot of issues from our previous CMMS would have been avoided
Pros
I like the fact that changing a schedule is drag and drop, can easily get data out from the global dashboard and can get to a granular level to see how effective your team is and which areas are weak that need to be improved.
Cons
Honestly so far there isn't anything I don't like. If I cant find the information on the Limble YouTube channel or help center I reach out to my CSM or though the help chat and get assistance from [SENSITIVE CONTENT] or [SENSITIVE CONTENT] everyone in the Limble Organization that I have met has always been helpful
Reasons for Choosing Limble CMMS
eMaint for what we are trying to do a this facility wasn't really helpful. the inventory management system, data collection in and out, the capability to plan work and creating PM's to a higher more accountable standard was not their, and we had very little support. A lot of things that comes with limble already was not in the works with emaint or it had to be custom which still wouldn't work correctly after they were complete
Reasons for Switching to Limble CMMS
For our team we knew our current issues so I asked the team to help find an alternative and better CMMS for everyone job view point. The only catch is that we couldn't look at it from a cost perspective only user perspective first. when we met to discuss our findings everyone's number 1 was limble it was so unanimous I had the team go back and look for what they didn't like. And after talking to multiple other CMMS and using their free version and demo's Limble was the best
Industry: Automotive
Company size: 51-200 Employees
Used

Daily

for

1-5 months

Review Source
---
Modern user friendly with a fully functional mobile app
Value added KPIs, asset tags with QR codes that link directly to a web portal that automatically selects the asset, great mobile app.
Pros
Ease of use, colorful, fairly inexpensive, great mobile app
Cons
Like everything cloud based, it lags sometimes.
Reasons for Choosing Limble CMMS
Because this has a functional mobile app that will save us time in multiple areas.
Reasons for Switching to Limble CMMS
Up front pricing, modern design, light hearted without sacrificing professionalism.
Industry: Food & Beverages
Company size: 51-200 Employees
Used

Daily

for

1-5 months

Review Source
---
Slow and not so helpful.
My review should be taken with a grain of salt, because we're not using this software for its exact intended purpose, but it's just not very helpful.
Pros
We're using it to track parts and service, and it does do that.
Cons
Service tickets created in Limble only have a due date. No scheduling can really be done, which should definitely be an option. The app is very frustrating, and makes looking up part numbers on the job such a chore that it seems like less work to memorize the part numbers...
Response from

LimbleCMMS

Hi there! I am sorry to hear you have had a bad experience.

We just released an update to allow you to schedule a specific time of day. If you would like any help seeing how please just let us know.

Additionally looking up parts can be extremely easy with the automatic asset associations so you know exactly what asset uses what part.

Please feel free to give us a call or email at any time and we can help you as soon as possible!

Replied 26/11/2018
Industry: Hospital & Health Care
Company size: 201-500 Employees
Used

Daily

for

1-5 months

Review Source
---
Limble for Healthcare
Limble has given us a work order system that we can actively track based on any number of parameters. Reports can be created nearly instantly and downloaded to our microsoft systems seamlessly.
Pros
The ease of putting in work requests through both an asset QR code or hyperlink has been a game changer for our system.
Cons
Uploading assets is time consuming drudgery as with any new system. A feature that would allow you to upload asset information via a photo would be a real time saver. Take a picture of the serial and model plate and BOOM! Automatically fills the fields for the asset.
Reasons for Switching to Limble CMMS
Ease of use and ability to create work requests via a portal style system.
Response from

LimbleCMMS

Thanks for the review, Mike! We love knowing what we're doing right and what we need to improve. I passed your idea about the assets along to our team! Thanks for letting us know!

Best,
Pam from Limble

Replied 16/06/2022
Industry: Wine & Spirits
Company size: 201-500 Employees
Used

Daily

for

1-5 months

Review Source
---
review
outstanding
Pros
everything, its so easy even the most tech unsavvy person can use it.
Cons
nothing much, its hard to find any cons about this software system
Response from

LimbleCMMS

I'm so glad you're loving Limble! We work hard to make our software easy-to-use and it's always good to hear when we succeed. Thanks for letting us know!

Best,
Pam from Limble

Replied 16/06/2022