About Slim4
Achieving operational excellence should be a walk in the park. That's why we've developed our Slim4 platform to make supply chain planning easy for everyone. Focused on enabling businesses to create more efficient and resilient supply chains, we've dedicated over 30 years to helping planning teams make better & faster supply chain decisions. By providing you with a comprehensive view of your entire E2E operation, our supply chain optimization platform, Slim4, provides your decision-makers with the insight and visibility to solve supply chain conundrums with confidence. Make better supply chain decisions Take control of diversifying suppliers, volatile lead times & spiralling assortments to remain agile. Eliminate firefighting with responsive exception-based alerts that help your team keep focused on what matters most. Seamlessly integrate critical business processes including demand planning, inventory optimisation, portfolio management and supply planning to attain greater control over your entire supply chain. For this reason, over 1300+ customers across the world count on Slim4 to boost profitability, increase efficiency, & eliminate waste. ROI Guaranteed Driven by actionable insights, your team will attain significant performance improvements within just 1 lead-time of go-live. By eliminating firefighting & planning errors, you can say goodbye to costly airfreight and excess stock. Furthermore, our customers typically enjoy a 2-7% increase in sales turnover through attaining better availability. Simple, fast & easy implementation Every year, we complete 200+ optimisation projects. Thanks to the winning combination of our proven implementation methodology, dedicated team of supply chain & seamless integration with any ERP, we can offer you complete peace of mind that your Slim4 implementation will be fast and easy.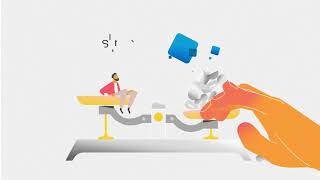 Industry: Retail
Company size: 51–200 Employees
Used

Weekly

for

2+ years

Review Source
---
Excellent software for forecasting demand
Pros
Easy to use, important to take decisions
Cons
Complete integration with the ERP needed
Industry: Cosmetics
Company size: 11–50 Employees
Used

Weekly

for

2+ years

Review Source
---
Slim4 Review
In conclusion, Slimstock has been a catalyst for our supply chain transformation at Parfym.se. Its powerful features and capabilities have empowered us to achieve optimal efficiency, reduce costs, and enhance customer satisfaction.
Pros
The power of Slimstock lies in its advanced forecasting algorithms, with which we can now accurately predict customer demand, allowing us to optimize inventory levels and minimize the risk of stockouts. This has improved our order fulfilment rates and enhanced customer satisfaction as we meet their expectations at a much higher rate than previously.Slimstock's inventory optimization capabilities have been a game-changer for us as we distribute over 15.000+ SKUs from 70+ suppliers. By considering various factors such as lead times, supplier performance, promotions, and seasonal fluctuations, we can now determine the optimal inventory levels for each product. This has enabled us to both reduce our carrying costs while gradually increasing our service levels. Slimstock's automated replenishment tools and exception management have revolutionized our processes, allowing us to generate accurate and optimized purchase orders (via EOQs, order fill functionalities, etc.). This has eliminated excess inventory and reduced stockouts, allowing us to operate optimally.
Cons
Very hard to pinpoint something that doesn't fulfil our requirements, Although we can based on the outcome and KPIs such as Inventory Value, Inventory Turns, and Product Availability determine the great result post-implementation, it is not easy to measure Forecast Accuracy in Slimstock.
Industry: Consumer Goods
Company size: 501–1,000 Employees
Used

Daily

for

6-12 months

Review Source
---
Experience with Slim4 for the last 10 months
Overall I like it.
Pros
The To-do list helped prioritise my daily work and streamlined my daily task.
Cons
I would like to have all the information available when I try to view the item and would also like to be able to customise columns.
Industry: Consumer Goods
Company size: 11–50 Employees
Used

Monthly

for

1+ year

Review Source
---
Slim stock is an excellenet software
Very good
Pros
Great visibility, takes trends, campaigns etc into account. Have supported us in structuring our inventory with the right type of products
Cons
I do not work in SLim therefore I cannot comment
Alternatives Considered
RELEX
Reasons for Switching to Slim4
Quality/price/Features and of course the Swedish and Dutch sales + onboarding team
Industry: Retail
Company size: 51–200 Employees
Used

Daily

for

2+ years

Review Source
---
Highly recommend implementing Slim4 to help optimise and drive efficiency
Overall, our experience has been great! From the moment we installed Slim4 we have received support and guidance from the team - who are experts in their field which includes sales, consultants and technical support.
Pros
Slim4 has helped our business optimise its inventory by helping us to forecast the right stock at the right time. In addition to this, we reference Slim4 modules such as ABC classification throughout all levels of the business.
Cons
We dont have nor have we experienced any issues with using Slim4, the software has been perfectly implementing to our business requirements.