About Quadient Accounts Payable Automation
Quadient Accounts Payable Automation is a cloud-based accounts payable (AP) automation solution that empowers accounting teams to succeed. Developed for the mid-market, Quadient Accounts Payable Automation provides better visibility and centralized control throughout the entire AP process, from purchase order to payment. Beanworks eliminates 83% of data entry associated with invoice processing with AI-powered data entry. With Quadient Accounts Payable Automation, you can instantly route invoices, POs payments and expenses to the right team members for approval at the right time. Manage all things AP from anywhere with the ability to release vendor payments with a few clicks. Our mobile app enables approvers to easily access and approve invoices from anywhere.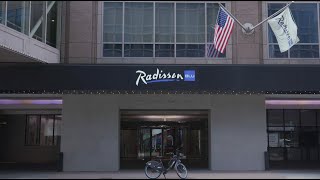 Quadient Accounts Payable Automation pricing
Quadient Accounts Payable Automation does not have a free version and does not offer a free trial.
Alternatives to Quadient Accounts Payable Automation
Quadient Accounts Payable Automation Reviews
Industry: Accounting
Company size: 201–500 Employees
Used

Daily

for

1+ year

Review Source
---
Great AP Software
Pros
Everything is electronic. Subs/Vendors can email their invoices directly to our Beanworks, which cuts down on incoming mail. Approvers can be located in various locations and still access and approve even via mobile. The search features to find an invoice are exceptional.
Cons
Since their recent update the PDF files are much smaller outside of Beanworks which is NOT great.
Response from

Quadient

Electronic AP is what we want! We are working hard to make it seamless for you. Your response has been noted. Thank you!

Replied 6/11/2018
Industry: Hospitality
Company size: 201–500 Employees
Used

Daily

for

2+ years

Review Source
---
Hospitality / Country Club Review
Overall I love the software more than my personal interactions with the team at Quadient from the inception of the software.
Pros
Quadient is the most efficient software we have at the country club. The ease of use for day-to-day AP for both the accounting team and department managers has always been a feature loved by all. For audit purposes you cannot beat the software for how much time is saved in pulling back-up, etc.
Cons
The import Vendor feature as a result of our ERP file has created multiple duplicate vendors which never leave the system from a visual perspective. No one ever gets on the phone to troubleshoot issues which creates emails upon emails vs. a succinct conversation to air issues/collaborate. The export file into ERP needs to be monitored very carefully as the file does not always come over correctly.
Reasons for Switching to Quadient Accounts Payable Automation
The ease/look of the software swayed our decision greatly
Response from

Quadient

Hi Rachel,

Thank you for your feedback on your experience with Quadient AP. We're delighted to hear that our software has streamlined your country club's operations and aided in audit efficiency.

We sincerely apologize for the challenges you've faced with the import vendor feature and ERP export process. We genuinely value your input, and your feedback serves as a catalyst for our ongoing efforts to refine our services and support.

Thank you for choosing Quadient, and we appreciate your continued partnership!

Replied 12/10/2023
Industry: Warehousing
Company size: 201–500 Employees
Used

Daily

for

1-5 months

Review Source
---
Good AP tool for small enterprises - will not fully automate AP, still many manual intervention...
We tried to automate the AP fully, but Beanworks doesn't seem to do that. Our success criteria with the AP Automation project are not met with it. The tool is still in the designing phase and needs a lot of improvements before it can be called a complete AP automation tool.
Pros
The product is easy to implement, configure and put to use.
Cons
Recently implemented the tool faced the following challenges -
- Customer support sucks, no SLA adhered. Subscribed for 2 hours of support to realize there are no timelines called 2 hours.
- Not able to process any USD Invoices as claimed by the product team. Needs to be processed and entered manually outside Beanworks.
- A single report can handle only 80 invoices in it. But if want to select more than 80, which is normal for any large organization, need to report a separate report each time, which sucks and defeats the entire purpose of automation.
- The line description on the HST line doesn't get posted in GP Ledger from Beanworks and again we need to manually copy and paste the description before the Invoices get posted in ERP.
- The expense Module doesn't have the OCR Capabilities and requires manual entry by the users of all the receipts, which is not the case with some other AP Automation tools.
Reasons for Switching to Quadient Accounts Payable Automation
We chose because of the Sales pitch which claims all is possible in Beanworks.
Industry: Nonprofit Organisation Management
Company size: 51–200 Employees
Used

Daily

for

2+ years

Review Source
---
Classic Quadient
Pros
The classic Quadient is a great product. Easy to use for reports, looking up vendors and activity.
Cons
The update for Quadient was horrible, slow performance and features were changed and some taken out that used to be helpful. Ease of use was not good. Received multiple calls from my co workers not being able to enter invoices. Put our accounts payable behind.
Response from

Quadient

Hi Heather, we appreciate your honest feedback about Quadient AP. Your two years of support mean a lot to us, and we genuinely regret any inconvenience caused by our recent update. Your comments guide our efforts, and we are committed to making our software more intuitive. If you have any further concerns or suggestions, please don't hesitate to reach out.

Replied 12/10/2023
Industry: Transportation/Trucking/Railroad
Company size: 11–50 Employees
Used

Daily

for

2+ years

Review Source
---
A great solution for electronic accounts payable
The system is pretty easy to use. Once a year or so we have a little glitch, but it's easily remedied and not unexpected with a software product.
Pros
The integration with our accounting software, the electronic storage of documents, the ability to have invoices authorized electronically.
Cons
The search feature has more steps than I would like, but it does work well.
Response from

Quadient

Hi Alisa, thanks so much for sharing your thoughts on Quadient AP. It's fantastic to hear that our product has seamlessly integrated with your accounting software, made document storage more efficient, and simplified your approval process!

Replied 27/09/2023