About Wrike
Wrike is a cloud-based project management platform for teams of 20+ that is suitable for both large enterprises and SMBs. It supports remote work for various teams. This solution comes with Gantt charts, calendars, workload view for resource management, custom dashboards, and real-time updates. It allows for structuring via folders, projects, and tasks as well as auto-assignment based on task statuses. Wrike for Marketers is a separate product with tailored templates, proofing tools and an Adobe extension. Wrike integrates with a variety of tools including SalesForce, Dropbox, Slack, and Adobe Creative Cloud and offers an open API. Wrike is suitable for marketing, operations, creative, and large to midsize IT teams. The solution is priced per-user and is on a monthly subscription basis.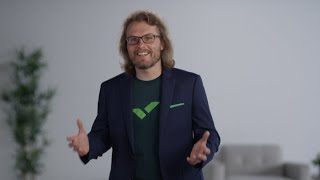 Wrike has a free version and offers a free trial. Wrike paid version starts at US$9.80/month.
Starting Price:
US$9.80/month
Industry: Real Estate
Company size: 201–500 Employees
Used

Daily

for

6-12 months

Review Source
---
A Powerful Blank Slate, Both Good and Bad
As a manager, Wrike has been a struggle worth having. While my comfort level was to use a simpler yet more open tool like Trello, the complexity and number of our marketing campaigns/projects/events led me toward a more full-featured solution. Roll-out took a full year due to the busyness of our team, and after that first year, we scrapped everything based on what we learned and started fresh with a different taxonomy. Ultimately it's a boon for me as a manager to know that the entirety of my department's efforts are captured and managed in a single place, but it's a heavy lift for the team. The Wrike team was helpful with onboarding but didn't offer much direction; they probably would have been more helpful if we had pre-established workflows. Without a history of project management beyond a clunky spreadsheet, we were looking to Wrike to provide more robust templates and guidance in this area.
Pros
Wrike excels at what it sets out to do: manage projects. It is flexible, powerful, and full-featured enough to adapt to virtually any use case, keeping teams on the same page and on-task. The UI is fresh and modern, and the software is iterated weekly with even tiny considerations that make life easier.
Cons
Wrike is a blank slate, so determining how your busy team will leverage the tool takes a ton of effort. Its interface, while pretty, is as complex as it needs to be to conform to a bevy of use cases. The learning curve for a team is steep, and because it takes months to see benefits, adoption is an exercise in discipline. For some members of the team who struggle with the complexity, managing the tool is a burden and Wrike remains more of an obstacle than a benefit. We've also had no luck getting real-time browser notifications to work; the team either relies on far too many Wrike-generated emails or just living in the tool itself to stay up-to-date.
Reasons for Choosing Wrike
Our company is a heavy user of Office 365. While Planner and To-Do work very well and fit seamlessly into our environment, Planner is unfortunately underbaked. It is a fraction as useful as even Trello.
Reasons for Switching to Wrike
My team evaluated Asana and Airtable and recommended Wrike to me. A long-time Trello fan and user, I didn't want my bias to get in the way, and I knew that Trello was likely underpowered for the variety of uses were were going to lean on the product for.
Industry: Building Materials
Company size: 11–50 Employees
Used

Weekly

for

2+ years

Review Source
---
It's essential for productivity and great for project collaboration
It helps me to remain organized and productive. It is my go-to software when I need to keep my ideas organized when I feel like I need to get the most out of them.
Pros
Wrike provides one of the best solutions for project management, task prioritization, dependencies, customizable workflows, and collaboration. As a user, these features matter most to me as they're essential for increasing productivity rates.
I like it because I can collaborate on a project with two or more members in a real-time, easily communicate with them, and share files as well as updates. It provides possibilities for me to assign priorities to tasks, making sure that we're all focusing on what is most important and I also get to define dependencies between these tasks; ensuring that the progress of one affects the scheduling of the other.
It allows to customize workflows to match the project management process. Users get to do things like automation, accurate time tracking, real-time updates, and collaborate on various ideas.
Cons
I have noticed that Wrikes requires manual input from the team which I find to be time-consuming, and stressful and could potentially prone members to errors. It could be great if this was done automatically like a sort of data extraction or something like that - that way the user won't have to manually do all the work and even if the user could still need to manually input data, the platform should consider providing built-in technologies that will help to eliminate potential errors during typing.
- It also lacks some advanced tracking functionalities and I often use Jira as a means to compensate for it.
Industry: Higher Education
Company size: 1,001–5,000 Employees
Used

Daily

for

1+ year

Review Source
---
Wrike - A greate alternative to Microsoft Planner, just not Microsoft Teams
Task and Project Management is great on Wrike, however, communication is bare bones. The issue we had was that we used Wrike, but still had to use Teams for communication and collaboration. If Wrike were to be enhanced with screen sharing, messaging, and video conference even only on paid tiers, it make a better case for us that would rather collaborate and plan in one software package.
Pros
The UI/UX was superb. The font and graphics were easy on the eyes. Planning tasks and adding task was very easy once past the learning curve.
Cons
I don't like that the Gantt chart was behind a subscription paywall. The only reason I subscribed was for the Gantt chart, which was very useful.
Reasons for Choosing Wrike
Most importantly, it was for the Gantt chart to easily visualize our projects, other large efforts, and daily tasks. Microsoft Project does have Gantt charts but can be unwieldy for smaller teams.
Reasons for Switching to Wrike
Microsoft Project while robust was too much software for a small team with too much setup. It does have the necessary reporting however, Wrike was more approachable and usable for our use case.
Industry: Retail
Company size: 10,000+ Employees
Used

Daily

for

1+ year

Review Source
---
Wrike is one of the best project management platforms, I love it and I recommend it.
Everyone on the team has benefited greatly from its use as a tool for allocating, ranking, and organizing work. Before we started using Wirke, our team had to rely on Excel spreadsheets, which was a time-consuming and convoluted process.
Pros
It's a fantastic resource for organizing and coordinating the efforts of a group or an individual. It's easy to use and manage both day-to-day operations and larger projects with its straightforward graphical user interface. Tasks can be assigned to individuals and given a due date, start time, and description.It lets you track anything from active to finished to cancelled jobs with ease.
Cons
When I update a task's status, I don't always know if it was updated to the right status, which is the one issue I have with Wrike. Sometimes when I am dragging a task to change its state, I accidentally leave it in the needed status and then I can't see it.
Industry: Nonprofit Organisation Management
Company size: 51–200 Employees
Used

Daily

for

1+ year

Review Source
---
A great platform to manage projects easily
My content writing staff can now select and submit tasks from a single location thanks to Wrike. The platform is user-friendly, allowing team members to quickly and easily sign up and participate from any location.
Pros
We utilize Wrike, a straightforward and efficient tool for team communication, task sharing, and getting to information or resources we need for our projects. Members can view the activity of others and provide feedback. Workplace updates and task monitoring can be accessed remotely.
Cons
The chat support staff may not be very pleasant, but they are quite knowledgeable. There is a lack of clarity in the onboarding process, and users are not offered helpful resources like tutorials or training videos via email.