About Genesys Cloud CX
Genesys Cloud CX™ cloud contact center software transforms your customer experience. It connects data across teams, tools, interactions so you have actionable insights to address customers problems with ease on any channel, at any moment, beyond just the call center. Genesys Cloud CX is trusted by thousands of small, medium and large enterprises and recognized as an industry leader across the globe. With pervasive automation, you can take the right action at the right time to create the best outcome. Give your employees the information they need in one application built to engage your employees and boost your team's performance and is intuitive to use. Use Genesys Cloud CX™ as an all-in-one application, easily add hundreds of packaged integrations, or customize the platform and make it your own. It deploys in days and continually innovates with upgrades each week. With real-time dashboards and up-to-the-second analytics, Genesys Cloud CX™ provides the insights you need to run your business—no matter where your agents are located.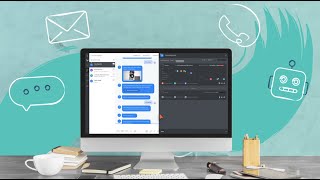 Genesys Cloud CX does not have a free version but does offer a free trial. Genesys Cloud CX paid version starts at US$75.00/month.
Starting Price:
US$75.00/month
Alternatives to Genesys Cloud CX
Industry: Telecommunications
Company size: 11–50 Employees
Used

Weekly

for

6-12 months

Review Source
---
Next gen Cotact center solution
Its a very good product, reduce the chain technology compounds and very easy to use
Pros
Its very easy to deploy, with a high quality technology, understand the business requeirements, and its all in one solution.
Cons
A better call recording its required, like a dedicated system (NICE, Verint, RedBox).
Reasons for Choosing Genesys Cloud CX
support
Reasons for Switching to Genesys Cloud CX
support level in Colombia, certified partners in Colombia
Industry: Information Technology & Services
Company size: 501–1,000 Employees
Used

Daily

for

1+ year

Review Source
---
Genesys Cloud delivers
As we are still in the grip of a pandemic, using a cloud-based UC and CC solution, as Genesys Cloud, is invaluable to allow our people to work from home or anywhere with internet. As everyone is provided with a laptop and headset, we can guarantee 100% uptime of our Contact Center.
Pros
Combined with other solutions, it provides us with PCI Compliance, agent development and evaluations, work-from-anywhere, in-depth call routing via ACD and IVR, in-depth reporting and stats, scalability and resilience.
Cons
More ringtones needed - only one provided and it gets very irritating when in an office.
Email interactions function needs refining.
Reasons for Choosing Genesys Cloud CX
Old, unreliable
Reasons for Switching to Genesys Cloud CX
When looking to replace our aging Avaya system, we looked at various different solutions but a cloud-based one was a must. From the three we evaluated, Genesys Cloud was chosen over the other two as it was an all-in-one solution (not separate UC and CC, no matter how much we were told it was integrated by the vendor) and they didn't use heavy-handed sales techniques
Industry: Entertainment
Company size: 51–200 Employees
Used

Daily

for

6-12 months

Review Source
---
A Step Up From Previous Call Center Software, But Prone To Errors
While PureCloud has had its frustrating glitches, I find that it works far better and more intuitively than previous call center software. Having access to a number of features all in one place, rather than spread out across multiple programs, truly provides ease of mind.
Pros
PureCloud allows fluid communication either across the call center floor, across town, or even across the state or country. It allows multiple utilities that previous software such as Presence did not allow for, such as callback and voicemail functionality, chat features and built in email clients. It becomes a one-stop shop for a call center looking to offer more outreach for customers. Having the ability to work from home, especially in times of crisis, is crucial and this is what PureCloud does best.
Cons
Prone to outages and glitches, though admittedly some of these could be due to network errors within the company. The email client is less than intuitive, and frequently seems to block out valuable attachments, which are important when working in a tech support role.
Industry: Banking
Company size: 1,001–5,000 Employees
Used

Daily

for

2+ years

Review Source
---
Make your Cloudy Contact Center Model Clear
Overall, the Genesys Cloud CX solution helped save us from the hassle of having to maintain the much needed hardware maintenance activities associated with your tradition on-prem solution. The flexibility with call routing enables us to get calls routed to the correct resource for support.
Pros
The IVR and virtual contact center routing capabilities along with Virtual hold callback solution and the outbound dialer campaigns is what we are actively using that our contact center receives a benefit from along with API connections to our host system for self service automation enabling our workforce to concentrate on handling exception versus normal contact requests.
Cons
speech recognition for banking industry can be improved upon.
Industry: Insurance
Company size: 1,001–5,000 Employees
Used

Daily

for

1+ year

Review Source
---
Genesys Cloud Implementation
Our overall experience has been good. We have built great relationships with Genesys support staff and other Genesys users. We have seen good movement with new capabilities since we moved over to the platform and have confidence that we will continue to be partners with Genesys to continue enhancing the product for years to come.
Pros
The fact that we could move all of our telephony (agents and non-agents) off of an on-premise solution and to the cloud in a very fast period of time was tremendous. The ability to shift all of the support out of IT and into the business has allowed us to optimize our customer's experience in a very agile manner. The buildout of each of the channels has been slow for us due to internal reasons, but we have many capabilities that we never had before moving to Genesys Cloud.
Cons
WEM and reporting are not ideal in Genesys Cloud. Genesys has continued to invest and enhance in these areas, but they have a way to go.
Pure Voice and how calls get routed through our virtual edges causes some issues from time to time. We rely on Genesys to help us dive into those issues so that we can understand what causes them and learn to optimize our processes to avoid them in the future. Going through some pains here has taught us a lot but the issues themselves aren't ideal.
There have been some data lags when we have tried to access our data through the UI or APIs. This happens more frequently than we would hope for and causes some issues with managing our agents/call centers.
Reasons for Choosing Genesys Cloud CX
To move away from on premise inflexible solutions to a cloud solution that could retire many different solutions and consolidate us to one. Additionally, to shift the support and ownership of the application out of IT and into the Business.
Reasons for Switching to Genesys Cloud CX
There were a few reasons in regards to security, general functionality, and pre-sales communication/relationships.