About Polaris PSA
Polaris Self-driving PSA by Replicon harvests 100% accurate business data in real-time, does the heavy-lifting analysis, and provides recommendations for proactive decision-making. SmartBeats constantly harvests data from users and systems using desktop, mobile, and collaboration tools—like Slack and Microsoft Teams—to create a common shared data platform that's 100% accurate and always up-to-date. With a shared single source of truth and no more data silos, you operate in harmony across groups. Also, with its open APIs, Polaris PSA integrates seamlessly into your existing ecosystem. MissionControl, tailored to your specific role, makes it easy to make sense of all this by sifting through the data so you only see what's important to you. It's exception-based and provides proactive alerts, so you're aware of anything out of the ordinary that needs your attention. As a self-driving PSA solution, it makes it easier for you to make tough business decisions. By doing the heavy-lifting and analyzing real-time data, Polaris proactively recommends the best possible choices for you to decide from.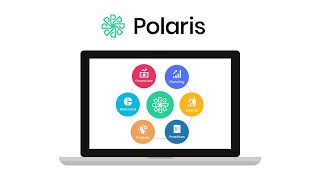 Polaris PSA offers a free trial. Polaris PSA paid version starts at US$29.00.
Alternatives to Polaris PSA
Industry: Computer Software
Company size: 51–200 Employees
Used

Daily

for

2+ years

Review Source
---
Replicon Timesheet Review
Overall very happy, fast response from the user support, ability to make custom changes for us when needed, good discounts on prices. Also like that it is easy to use. Lastly, really appreciate a their Reporting capabilities, allows us to do all kinds of reports from the system to feel payroll, make decisions, etc.
Pros
It is compliant with CPFF requirements, has a great ability to set up approval chains for supervisors.
Cons
Inability to maintain multiple costs for contractors for different projects using the same login account for that said contractors
Response from

Replicon

Thank you for leaving us such a wonderful review. Replicon is indeed GDPR compliant and maintains an up-to-date, comprehensive compliance library. We are pleased to hear that you find our solution extremely robust, flexible and user friendly. Please refer to the link below for allocating a project's costs to multiple clients:
https://www.replicon.com/help/allocating-a-projects-costs-to-multiple-clients/
Alternatively, please do not hesitate to contact us for any further assistance. We value your business and will use your feedback to help us improve.

Replied 6/09/2019
Industry: Management Consulting
Company size: 11–50 Employees
Used

Daily

for

2+ years

Review Source
---
Replicon TimeAttend
Our staff have extremely flexible work locations and hours. Staff are disbursed among several states. Replicon allows us to manage staff time, project allocation, and invoicing via the web.
Pros
Online access and ability to integrate with QuickBooks for invoicing and management. Solid platform. One of the first time management systems available when we started looking. Relatively easy to setup multiple clients, multiple states, multiple project resources, and billing rates. Interface is reliable if not a little clunky. Intuitive - a plus for some of our less technical staff members.
Cons
Interface can be slow and a little clunky. Mobile App has limited use for the Administrators, but good access and interface for staff to enter time.
Response from

Replicon

Thank you so much for taking the time to leave this review. We are glad to learn that you find our solution very robust and agile. However, we're sorry your experience with the mobile application did not meet your expectations. We designed the mobile version with a simpler interface and different functionalities for ease of use. We appreciate you bringing this to our attention so that we can improve based on your feedback. Thank you once again for your business and please do not hesitate to contact us anytime.

Replied 18/11/2019
Industry: Management Consulting
Company size: 11–50 Employees
Used

Daily

for

2+ years

Review Source
---
Online support
I would like to learn how to use this software to its full capabilities to be able to use with an accounting software program. I am not sure if there are accounting software programs that are easily linked together
Pros
It is very effective to be able to interact with the support team without having to be on the phone and still being able to get the job done effectively through remote support
Cons
that I am not fully aware of all of its capabilities and features as I am just learning the software.
Industry: Mechanical or Industrial Engineering
Company size: 51–200 Employees
Used

Daily

for

2+ years

Review Source
---
When I needed technical support writing a custom report, the Replicon team delivered.
Pros
We leverage Replicon's ability to write custom reports. We chose to use Replicon in large part because of its allowance of and accommodation for custom fields and reports. It is very powerful in letting us get at the data as compared to other platforms we've used. The Replicon IT team has always been very timely in helping us write formulas and code for our custom reports, when needed.
Cons
While the report-building tools are very good, I wish there was more ability to build exception-type reports particularly in the filters.
Response from

Replicon

Thank you for taking the time to leave a great review! We are thrilled to hear that our solution has helped to provide you with the excellent experience we strive to provide to all our customers. We designed Replicon's reports to be both robust and flexible. Please feel free to contact us if you wish to customize the reports, and we'll help you out.

Replied 7/10/2019
Industry: Automotive
Company size: 51–200 Employees
Used

Daily

for

1+ year

Review Source
---
Replicon greatly improved our project visibility and made it easier for users to report their...
User interface is clean and friendly, so it is less of a burden for users to enter there time (which is often the last thing they think of). Now we can quickly generate reports to perform analysis of projects, which is helpful for planning new projects. It is also integrated with our SAP-Concur system, so we can see all time, expenses, and invoices billed against projects, giving us true visibility into our projects.
Pros
Ease of adding/updating projects including use of import tool, control over which users can charge to which projects, the ability to force users to report time against tasks (when needed), the clean and user-friendly interface, and the ability to integrate with SAP Concur to pull in expense and invoice data. This last item is an important one for us, as we have struggled with how to report progress of projects including time spent against projects and expenses/invoices billed against projects.
Another big one is the excellent customer service. The team is very friendly and responsive, and most of my requests have been answered/resolved in a short amount of time.
Cons
Not much that I don't like, but I would like to see more simplicity in the use of reporting templates. Each template has only certain available fields, and it can be hard sometimes to find the template with the right mix of needed fields.