About eWay-CRM
CRM tools within e-Way CRM are integrated with Outlook, allowing for further use and expansion of the system. With this software, marketing is done easily and efficiently because it can assist in creating strategic plans, sending bulk emails, generating leads and evaluation. It also has tools to have successful sales. The CRM, together with Outlook, stores data about the customers and allows users to access them. The software also offers a project management module that allows automation of the workflow. Additionally, assessment of the business performance is possible with the analytics tool available in this software. Professionals can also use it as a web application or via mobile devices. It works offline so employees can track business opportunities and engage with customers, even from remote locations.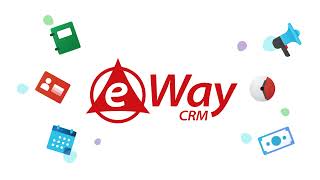 eWay-CRM has a free version and offers a free trial. eWay-CRM paid version starts at US$24.00/month.
Starting Price:
US$24.00/month
Industry: Construction
Company size: 11–50 Employees
Used

Daily

for

2+ years

Review Source
---
Great customer service
Great overall experience.
Pros
The customer service at this company has been fabulous. They've answered each and every question I've posed to them great team to work with.
Cons
I wish the contact management software would integrate with our Verizon phone system. It does integrate with some phone systems I believe, but just not this one. That might be due to complexities of Verizon.
Industry: Insurance
Company size: Self Employed
Used

Daily

for

6-12 months

Review Source
---
Contact Management - Replacing Business Contact Manager
I am happy with e-Way CRM as it has fulfilled my need to stay on top of my insurance business with hundreds of clients. It has been a reliable solution.
Pros
I use eWay-CRM to replace Microsoft Outlook Business Contact Manager which I used for years but is now obsolete. It is doing the job nicely after my database was imported into e-Way. I like having my client's data records stored in a server other my computer since I know my data is safe and secure. I had a hard drive failure before when everything was stored on my computer and came close to losing almost 20 years of client data. I no longer worry about that. There were some issues initially when moving things to e-Way but their support staff ([sensitive content hidden]) was very helpful and responsive. They had to do some tweaks for my business model which they completed in a timely manner.
Cons
I would like to see more options for the end user being able to customize fields and layouts. You can do some things but it is not as flexible as BCM was. Some things have to be done by the support staff that I think could be done by the user. That said, again they are helpful with this when asked to make changes. I would also like to see custom filters be able to use any data field when creating custom filters. Currently that is not an option. You have only certain fields available.
Reasons for Choosing eWay-CRM
BCM has not been supported since 2016 and I was having many problems with it since it was not being updated.
Reasons for Switching to eWay-CRM
Seemed to be much more support and regular updates.
Industry: Information Technology & Services
Company size: 2–10 Employees
Used

Daily

for

6-12 months

Review Source
---
eWay
it has been ok not been the most slickest CRM I have used but it does have some nice features to it which compensates for some of its clunkiness
Pros
I like how the outlook integration works for setting callbacks to keep you organized
Cons
It crashes quite a bit or logs you out after a certain time of inactivity, I also don't like how the the contact and company information are in 2 different parts of the system, would be better on one view
Industry: Information Technology & Services
Company size: 2–10 Employees
Used

Daily

for

1+ year

Review Source
---
Powerful and easy to use Outlook CRM for managing customer relationship and boosting productivi...
Great user experience.
Pros
eWay-CRM is absolutely the best Outlook CRM that help us to manage all our customers information like emails and notes in one place this helps us to save time and be more efficient and effective in all our projects because all communication anybody can read and make smart decisions. It's a great tool because it integrates with emails, calendar, tasks and contacts. It's easy to use this tool as it has a very intuitive and user-friendly UI and it works like Outlook making more easy to use and understand. When it comes to projects management it keeps them under control.
Cons
My team have been more productive and effective. Boost our sales and automate all our business services to save time and cost.
Industry: Education Management
Company size: 11–50 Employees
Used

Daily

for

2+ years

Review Source
---
eWay - easy way to controll yout business
We are eWay as our CRM for everyone - KAM, project manager, advisors, administrative for training, director and me. Every day is used and is there is any problem, we need it to be fixed as soon as possible - without eWay we have no information.
Pros
Features and logic and improving. You can customize the SW as you need and if you know how, you can do it by yourself.
Cons
In the beginning the call from mobile phone was reported easily in the app "automaticaly" but this is no longer possible. This was nice for better reporting of time, how long you spent calling clinets. You can do it now manualy, but the added value is lost.
Reasons for Choosing eWay-CRM
The internal designet databes was no longer enough for our needs.
Reasons for Switching to eWay-CRM
Because of Office 365 and Microsoft products, we choose eWay