About EZOfficeInventory
EZOfficeInventory is a dynamic asset and maintenance management solution tailored for companies of all sizes. The cloud-based software works as you do and is accessible from anywhere and at any time. Track items across locations and departments, scan barcodes right from your phone, streamline item maintenance to boost functionality, maintain optimized stock levels at all times, and manage all your users and vendors with one solution. The inventory management module enables users to track inventory levels with QR codes and barcode tags. EZOfficeInventory features a mobile app with barcode and QR code scanning functionality, so you can track your inventory wherever you may be. GPS tracking enables users to track item locations so users can monitor their assets on an interactive map and identify lost or misplaced assets. The solution offers a REST-based API that integrates with other REST-based systems. Customized reporting and dashboards help users track and monitor assets. Users are able to analyze historical inventory data and make decisions regarding their inventory management practices. The solution also integrates with third-party applications such as Zendesk, Jira, Dropbox, Active Directory, and OneLogin. EZOfficeInventory offers both monthly and annual subscriptions that include support via phone, email and through an online knowledge base.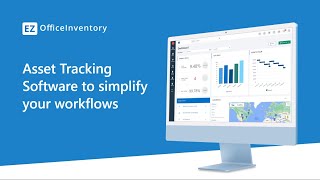 EZOfficeInventory pricing
EZOfficeInventory does not have a free version but does offer a free trial. EZOfficeInventory paid version starts at US$35.00/month.
Pricing Details:
Essential (Starting from $35) Advanced (Starting from $45) Premium (Starting from $50) Enterprise (Custom) Save 10% on Annual Plan We offer special discounts for all 501(c)(3) organizations. This includes all Non Profit and Educational Institutions. More Details https://www.ezofficeinventory.com/pricing
View Pricing Plans
Alternatives to EZOfficeInventory
EZOfficeInventory Reviews