About AIM
AIM is a secure end-to-end point of sale (POS) business solution that can be used in any retail environment. This retail management solution features customizable menus and screens, inventory management, complete POS activity and customer management, as well as a suite of add-on modules that supports the needs of a variety of specialty retailers. The add-on modules, such as rentals, repair and service, purchase orders and lesson and class scheduling, allow retailers to build their own custom solution by selecting and paying only for the features they require. AIM also offers built-in ledger and payables for those that want a fully-integrated accounting system. Retailers seeking a web presence can incorporate Active-e, an e-commerce solution which can help them engage and interact with their online customers.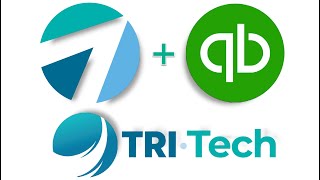 AIM does not have a free version and does not offer a free trial. AIM paid version starts at US$995.00/one-time.
Starting Price:
US$995.00/one-time
Industry: Sporting Goods
Company size: 2–10 Employees
Used

Daily

for

2+ years

Review Source
---
Product Review
My overall experience has been great. From the beginning the help to set this program up for our needs was challenging but very successful. Josh, our salesman has been nothing but helpful and informative and always replys quickly and is always checking in. That is very important to us, someone who takes the time to email every so often to check in and make sure everything is going well. If we have a question he always responds quickly.
Pros
The more we use the software the more we learn and love the product. We use this software everyday runnig reports, for our POS, inventory, and much more. We love the button feature to make everyday use easy.
Cons
I find that it is hard to find a credit card company that is compliant with AIM.
Reasons for Choosing AIM
Firearm friendly, customizable to our needs, range compliant.
Reasons for Switching to AIM
Again, firearm friendly, customizable to our needs, range compliant, easy to use, and the customer service.
Industry: Retail
Company size: 11–50 Employees
Used

Daily

for

2+ years

Review Source
---
A jewel in a difficult and expensive industry
We deployed, then 4 years later deployed ecommerce
Pros
Ease of Use, Cost, Customer Service, Merchant Services relationship.
Cons
Canned Reports are often minimal, but I summarize them in complex Xcel worksheets
Industry: Music
Company size: 2–10 Employees
Used

Daily

for

2+ years

Review Source
---
One of the worst business decisions I have made.
We gained POS software with serialized inventory track-ability from this software, something that we were lacking with QuickBooks.
Pros
It can handle a lot of inventory and a lot of different skus. The POS module is decent as far as keeping track of a lot of customers and barcodes. If you do opt for this software, stick with the very basic POS module only.
Cons
There are sooooo many things....
First off, the platform itself is extremely outdated. The only people who like this software are companies who have been using it for more than 10 years and haven't tried anything newer.
Our IT guy HATES it, and TriTech wants you to spend thousands of dollars on an old-school server set-up because it can't be set up with any sort of cloud system. One thing to keep in mind is the relatively cheap up front cost is just the beginning, as the hardware costs are going to get you BIG TIME when you have to keep going backwards in time and adding hardware, IT, and specialized accounting costs on top of everything else (did I mention our accounting costs quintupled when we started using AIMsi?!).
You can hardly ever correct a mistake, and we found this out right away when even TriTech support messed up trying to help us correct a simple mistake early on. Making corrections is tedious if not impossible, and yet the program is so counter-intuitive it's very easy to make mistakes even if you've been working with it for awhile.
The accounting module is a joke, and this is where I feel like it was truly a bad business decision. We went live officially in 2016 after practicing for about 6 months, and after 11 months of trying to get off of QuickBooks completely and get on only one reporting software we finally gave up on AIMsi as we started losing sight of numbers and business goals.
Bottom line, there are way better options out there than AIMsi.
Industry: Retail
Company size: 11–50 Employees
Used

Daily

for

1+ year

Review Source
---
TriTech AIM Review
Overall, I am very happy with this AIM. It has made our business run smoother and has opened up some avenues to us that were previously not feasible.
Pros
We sell firearms, and the built in A&D Book is a critical component to our business. Once setup, this feature makes tracking of firearms incredibly simple .
Cons
The management of sale prices for our products needs to be revamped and is currently both difficult and convoluted to use. In my opinion, this is easily the area of the software that could most benefit from improvement.
Industry: Music
Company size: 11–50 Employees
Used

Daily

for

2+ years

Review Source
---
Many Tools/
Good overall. Many problems arise on a weekly basis but phone support are always their to help.
Pros
I do like that there are many features available. Scheduling, rentals, repair, short term rentals, etc. They are always trying to update and get better. I believe the repair and rental contracts are the strongest features of the software. A lot of the active e features are nice as well.
Cons
With what I like about the software is also where some of its problems arise. There are some parts of the software that lack features within its functions. Short term rentals is confusing and not completely ready in my opinion, not many ways for loaners to be customized ( no options for automated late fees or charges), Package deals are not easy to update. There are tons of features but some have issues.