About Dext Prepare
Accountants make better businesses. At Dext, we give accountants, bookkeepers and businesses powerful tools that automatically and intelligently process and analyse financial data. Now you can advise in real time with new levels of insight, better than ever. We believe that when given the right tools, accountants and bookkeepers are the backbone of every successful business. It's that simple. With Dext, those tools have become even more powerful and integrated to meet the demands of businesses today.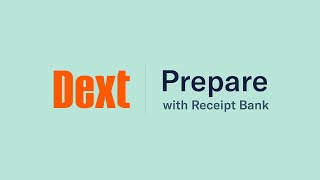 Dext Prepare does not have a free version but does offer a free trial.
Alternatives to Dext Prepare
Used

Daily

for

1+ year

Review Source
---
Smart Solution to manual bookkeeping entry
Time. This saves time . It also provides peace of mind.
Pros
The AI behind this software is smart and adaptive. The OCR recognition can identify the debit/credit card used on a submitted receipt and match that receipt payment to the specific bank account in your accounting software so you can avoid sending payments to the wrong account. For accounting firms, the bundled pricing is a great value to share with your clients. It does not just push the data to your accounting software, but will search your transactions in the software to try to find matches and will sync up the payments with ease.
Cons
While they are doing good with the fetch option for online invoices (they can pull the statements and invoices from online billers, such as cell phone or internet), they do not have the capability, currently, to pull bank statements. Add this feature and we have an unmatched solution to this expense capture sector in my opinion.
Industry: Hospitality
Company size: 11–50 Employees
Used

Daily

for

1-5 months

Review Source
---
Everything we need at the right price
Pros
Very easy to use. The interface is clear and user-friendly.
The lack of mandatory expense reports is a big plus in my view. When we used Expensify we had various issues dealing with expense reports. They aren't really necessary for our process, so eliminating them saves time. Also, now an issue with one transaction won't hold up the rest of the report.
The OCR is very accurate compared to our previous software (Expensify and Veryfi), and did seem to learn how to read different vendors' invoices when I had to make some corrections (e.g. pulling invoice date instead of order date).
Customer support was responsive and had a great attitude.
Pricing is transparent and inexpensive compared to some competitors.
Works well for both employee expenses and general accounts payable.
Cons
OCR processing time is slower than we would like. Items can be processed manually when needed, however.
Multiple approval flows would help manage expenses by department.
Doesn't integrate correctly with our bank. This seems to be an issue with our bank and the third-party integration software, but still.
Reasons for Choosing Dext Prepare
Expensify sent out an unsolicited political email to all users, which we found unacceptable. Fortunately, this led us to find an alternative with better pricing and ease of use. We were also able to consolidate our employee expenses and general invoice entry in one software.
Reasons for Switching to Dext Prepare
Pricing was transparent and inexpensive. We were able to easily sign up for a trial to confirm Receipt Bank met our needs.
Industry: Airlines/Aviation
Company size: 11–50 Employees
Used

Daily

for

1+ year

Review Source
---
Waste of Money
Ended up wasting more time then it was worth.
Not cheap either.
Pros
Photo recognition is very accurate and customer service is helpful and existant.
Cons
Where do i start. The system is very clunky, looks great from the outside but there are better solutions out there especially for the price. Upload a reciept and approve it. Then wait 24 hours for it to enter your accounting software. Nightmare when your trying to reconcile.
Doesnt link with QB Projects so have to go into each reciept in QB and add project. This defeats the whole purpose of the app. Oh and you have to wait for it to push to QB.
Reasons for Switching to Dext Prepare
Promise of ease of use.
Industry: Motion Pictures & Film
Company size: 2–10 Employees
Used

Daily

for

Free Trial

Review Source
---
It's been great so far, we will sign up when the trial ends!
Dext is a great software with many features we haven't even touched on yet. I have already recommended it to others to help with their bookkeeping and general records.
Pros
This will be an incredible asset for us to keep on top of our bookkeeping. It's very easy to use and review the bills that we input. I feel like this will make us very organized and ease the life of our bookkeeper and accountant as a result.
Cons
No issues to really speak of so far. I guess our one issue is that Dext uses an authentication service to link our bank account but it doesn't seem to work for our specific bank (BMO).
Alternatives Considered
Xero
Industry: Accounting
Company size: Self Employed
Used

Daily

for

1+ year

Review Source
---
Fantastic. Extreme time saver! Easy integration with Quickbooks
I have several clients that I have signed up to use Receipt Bank and they are all satisfied. Customer service is better than their competitors! I look like a hero to my clients that now use Receipt Bank!
Pros
I recommend to my accounting clients as a quick way to get their expenses recorded. Take a picture of the receipt with your phone and auto publish straight into Quickbooks. Game changer for small businesses that still use the shoe box method! It is a very easy integration with Quickbooks online! Very cost efficient for small businesses.
Cons
May not be the best choice for larger businesses with multi level approval of expense reports. I have not signed up a larger client so it may be fine, but I do not think it has this feature.