About Evernote Teams
Evernote is a web-based project management tool that offers project collaboration, scheduling and task management functionalities within a suite. This solution is designed to cater to businesses of all sizes. Evernote allows users to create project task lists and assign them people, so team members can collaborate and give status updates when required. The solution supports multiple devices, such as laptops, tablets and smartphones, which help users across multiple locations stay on the same page and share project progress. Evernote also features document sharing capabilities, which allow users to save files, photos, videos and voice recordings to the cloud and share them. Evernote integrates with third-party software such as Google Drive, Outlook, Slack, Microsoft Teams and Salesforce, among others. Pricing is available on monthly subscriptions and support is provided via phone and email.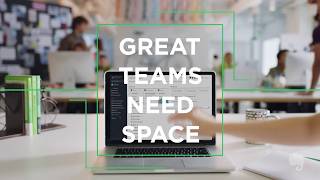 Evernote Teams has a free version and offers a free trial. Evernote Teams paid version starts at US$7.99/month.
Starting Price:
US$7.99/month
Alternatives to Evernote Teams
Industry: Marketing & Advertising
Company size: 2–10 Employees
Used

Daily

for

1+ year

Review Source
---
Evernote Teams is a service with which you will be more productive and improve your business
Evernote Teams is an incredible tool for collaborating with my team and managing our tasks and projects. The task management feature is particularly helpful, allowing us to assign tasks to team members, set due dates, and track our progress. We also love the collaboration tools, which allow us to share notes, files, and other information with ease. The file sharing feature is also a game-changer, allowing us to access our files and documents from anywhere, at any time. The alerts and notifications feature is also a great addition, keeping us on track and ensuring that we never miss an important deadline or event. Overall, we have found Evernote Teams to be an essential tool for our team, improving our collaboration and productivity in so many ways. Highly recommended!
Pros
The ability to assign tasks to team members and track their progress.The ability to set due dates and reminders for tasks.The ability to add notes and comments to tasks for additional context.The ability to share notes, files, and other information with team members.The ability to collaborate on projects in real-time.The ability to communicate with team members using chat and other collaboration tools.
Cons
The task management feature can be overwhelming for some users who may find it difficult to keep track of all the tasks assigned to them. There may be a learning curve for new users who are not familiar with task management tools.
Industry: Internet
Company size: Self Employed
Used

Daily

for

2+ years

Review Source
---
One of my best "go-to" tools
L've been using since 2012 and have seen its growith into an incredibly powerful and versatile tool that I use literally dozens of times every day.
Pros
I love forwarding emails as notes I like their custom capture of YouTube videos. I especially their new "multi select" option to choose which parts of the screen you wan to make into a note.
Cons
I wish it could capture ultra-long sales letters. There is a maximum size or limit that cannot be exceeded.
Industry: Graphic Design
Company size: 2–10 Employees
Used

Daily

for

2+ years

Review Source
---
Using this software is often like keeping an elephant in your house...
The bottom line of why I use this is to keep track of literally hundreds of notes -- mostly client information like login information and passwords and such (that can be password protected in the app, a huge plus!). I also started a few years ago using it to track incoming paper payments (checks) so that my accountant can see what has come in and record it appropriately -- so one notebook can be shared easily without worrying about any unnecessary information ending up in too many places. Though it's painful to use a fairly complicated program (bloated?) to do this, it does it quite well and I haven't been able to find something else to do the same thing.
Pros
While I'm not the biggest fan of this software/service. There's one reason I've continued to use it and probably will continue for a while: it's good a creating easily searchable notes that are (mostly) available on any device I might have in front of me at any time.
Cons
It seems like the creators are constantly on a quest to make this software more bloated with features that I have little to no interest in while continuing to ignore seemingly simple glaring problems. I can always count on a major update causing some new irritating problem. On top of all that, it takes up so much computing space -- I often find this "simple" database program sitting in the background eating up GBs of RAM and making my processor spin. And worst of all they seem to think it's okay to take up valuable space in my menubar (on a Mac) with their stupid, useless Elephant logo in case I might want to create a new note and not know how to open up the program to do that. I've asked repeatedly in customer feedback and have seen others ask as well for the OPTION to make this go away and yet it remains for some inexplicable reason.
Industry: Arts & Crafts
Company size: 5,001–10,000 Employees
Used

Daily

for

2+ years

Review Source
---
Make your day productive
Evernote Teams allows me to read all my notes that are synchronized without the need for an internet connection, physical calendars are a thing of the past, now all my notes and reminders are digitized with Evernote Teams, This software also helps me find notes when there are already many notes saved in this software, with its search option and filter support.
Pros
I like Evernote Teams because it saves my information through notes, it has also helped a lot to increase my productivity and performance at work, with Evernote Teams we can create a manual account or we can link our Gmail account automatically. Saving notes is quite practical with Evernote I can access them whenever I want on any device whether Android or iPhone or on a computer, and changes or if we add a new note is automatically synchronized and can be seen in real time by everyone on my team.
Cons
While I've found a lot to love about Evernote Teams, there are a few drawbacks worth mentioning. At first, I had some issues with the user interface, as it took me some time to navigate through its features. If you are new to the platform, expect a learning curve. Cost is another factor; It's a paid service, and for small teams or individuals who don't need a full suite of collaboration tools, the expense may not be worth it.
Industry: Health, Wellness & Fitness
Company size: Self Employed
Used

Daily

for

2+ years

Review Source
---
Highly functional and always improving
I find Evernote Teams indispensable. It saves time and helps me to stay organized and efficient.
Pros
Evernote is easy to use, fully functional across devices, and a great way to access and recall information from anywhere.
Cons
Sometimes I find duplicates of notes that I've uploaded.