About Synap
Synap is an innovative learning management system (LMS) that enables organisations, businesses and institutions globally to deliver online learning. Create, organise, and deliver linear or flexible courses to help your students improve their skills. Build immersive courses using a variety of e-learning authoring tools, including images, videos, presentations and more, to help learners increase their knowledge. Synap's all-in-one app allows you to create, administer, and produce practise tests and mock exams. Synap produces personalised learning and quizzes for its users based on their strengths and weaknesses using the principles of spaced learning to increase long term retention of knowledge, Create a variety of comprehensive exams by choosing from Synap's wide range of question types, from MCQ's to written answers. Customise exam settings to your needs by choosing whether the exam is timed, has a window of access and randomise questions and answers. To avoid cheating, use our trustworthy proctoring service to ensure the fairness of your test. Examine our advanced analytics for more information on your exams, questions, and learners.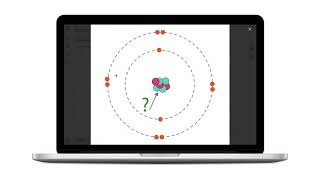 Synap does not have a free version and does not offer a free trial. Synap paid version starts at £189.00/month.
Pricing Details:
Standard: from £189/month with 30 monthly active users Pro: from £619/month with 100 active users Short-term & One-off plans also available Enterprise plans also available - let's chat to discuss a tailored plan for you.
View Pricing Plans
Industry: Education Management
Company size: 2-10 Employees
Used

Daily

for

6-12 months

Review Source
---
Set up an LMS for my EdTech company.
From the experience I've had so far with Synap, the team seem to have an in depth understanding of the difficulties and logistics of training and helping employees study for exams, with some pretty neat cognitive research behind it too. They set up an LMS for my edtech company in minutes and continue to work with and support us getting everything on there. I'm sure it'll continue being a key part of our business strategy going forward.
Pros
Just recently discovered Synap when looking to create an online learning platform for my company's user base and I was seriously impressed. It really is THE new platform to utilise for businesses looking to implement e-learning for their employees quickly and efficiently. Very intuitive software.
Cons
Can't fault the platform yet (been using for circa 6 months now)... let's hope it stays that way!
Industry: Higher Education
Company size: 1,001-5,000 Employees
Used

Daily

for

1+ year

Review Source
---
Extraordinarily helpful team
Excellent. First, Synap is helping my students to reinforce their knowledge of complex medical information. Traditionally, the most motivated university students have always formulated their own self-study test questions to improve their knowledge. However, although the bulk of students would be willing to use such question items, most of them would not have the time to formulate their own question items. By structuring a formal system for all students to use with Synap, it means that all students benefit, and that the question items are curated and vouchsafed by the module management team. This means that there is consistency and accuracy, as well as increased engagement.
The Synap team have been extraordinarily helpful with every step of the process. They helped with item uploading, engagement data gathering, and even structuring a separate private environment reserved for my students (essential for issues with intellectual property and privacy). I know more about how my students, on average, use the excellent system. This is helping us to move forward with both educational best practise and educational research publications.
Pros
Synap has made a bespoke online testing programme for my university medical school students to reinforce their knowledge. The software was greatly appreciated by the students, who liked the fact that it was easy to use and also worked with a mobile app (although most of my students seemed to access it with a laptop -- which makes sense for formal studies).
I found that the Synap interface was easy to use both for uploading and for correcting issues with poorly performing items.
Cons
I do not have anything negative to say about the Synap workspace. I should say that my students did not use the spaced reinforcement function because our plans did not include it.
Industry: Medical Practice
Company size: 2-10 Employees
Used

Monthly

for

6-12 months

Review Source
---
Excellent support for on-line courses
A personal service with appropriate expertise to allow the running of on-line education courses - presentation, candidate support and examination / testing support for accreditation.
Pros
We appreciated the personal support and interaction during the set up process
Cons
There is inherent lack of end-user integration, common to all on-line courses
Industry: E-Learning
Company size: 11-50 Employees
Used for

6-12 months

Review Source
---
Synap: the constant certainty in an uncertain strange world.
From my first meeting with this team, I was blown away by their professionalism, their ability to accommodate any and all (and even strange) request, and their willingness to assist and to provide an amazing professional service in very stressful conditions. Examinations are never an easy time to work with students for the first time, but as a Third world country we had some extra curveballs that had nothing to do with the global coronavirus pandemic. During our examinations we had stage 4 loadshedding (this means that our national electricity provider cuts the electricity grids across the country for 3 hours at a time 4 times a day) The impact this had on a normal examination and the stress levels of our students were immense. But, this team got every single student through the exam with a professional attitude, support and kindness. (If I am honest, the way they dealt with my students sometimes put me to shame.. I am not nearly as level headed as these individuals) They even kept me calm. If I hear of the examination experiences that so many of the other universities had I am so lucky that I found this company. I am never going back to writing a paper-based exam and I will not use another examination provider. This company made the 2020 academic year, that brought unparalleled challenges in tertiary education, a success. I got glowing reviews from students (and not just the ones that passed). We all sing the praises of this programme and the kind people behind it.
Pros
We used the program for online examinations. It was incredibly easy to use. There are so many useful features, e.g the fact that students could access all the sources that they need on the platform, the life-chat function that provided immediate real-time and professional assistance, the recording of the examinations and the clear instructions, made this program ideal for our first online examinations.
Cons
The only thing would be (and this is just a suggestion, it was not a problem) If it is possible to highlight each correct answer for each student for MCQ questions. The rest was really easy and easily integrated in our current LMS systems.
Industry: E-Learning
Company size: 2-10 Employees
Used

Daily

for

6-12 months

Review Source
---
Has Everything You Could Ask For
As an education company Synap has been an extremely helpful tool for not only our internal team but also for students around the world. Many of our students have benefit greatly from Synaps unique spaced learning feature and overall easy to use platform allowing anyone to easily navigate through the site.
Pros
What I liked most about Synap was not only the team being incredible helpful with setting everything up and migrating existing content over but the ease of use with the product. The team over at Synap also not only listen to user feedback but have implemented new product feature requests on numerous occasions which is very rare to see. Overall its just made life easier for our students...
Cons
Literally have nothing to say. Only downside is I wish I would've been with Synap earlier as it would've made things a whole lot easier :)