About Airtable
Airtable is a cloud-based project management solution targeting small to midsize businesses as well as departments within larger companies. This system focuses primarily on data organization and collaboration. The system uses a spreadsheet format to organize data. Related data can be linked together; for example, contacts can be linked to their companies or inventory items can be linked to their vendors. Airtable is compatible with multiple devices. On desktop computers, users see data in a spreadsheet format, while on mobile devices, data can be viewed as tappable cards. On both devices, users can add and remove data, attach files and share tables. Airtable integrates services such as Dropbox, Box, Evernote and Google Drive. Tables in this software are shareable, and users can track who is making changes to documents when. A chat tool is also included, which allows users to chat each other while working on tables. Airtable was founded in 2012 and is offered worldwide. This software is priced on a per user per month basis. A mobile app is available for iOS.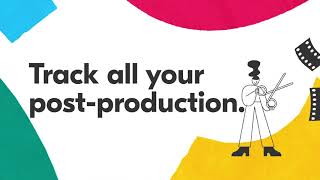 Airtable has a free version and offers a free trial. Airtable paid version starts at US$12.00/month.
Starting Price:
US$12.00/month
Pricing Details:
Airtable offers 4 pricing plans. Free: $0 per user/month for 1,200 records/base, 2GB attachment space/base & 2 weeks of revision & snapshot history Plus: $12 per user/month for 5,000 records/base, 5GB attachment space/base & 6 months of revision & snapshot history Pro: $24 per user/month for 50,000 records/base, 20GB attachment space/base & 1 year of revisions & snapshot history Enterprise: To receive an accurate quote, contact Airtable directly. Airtable also provides special plans for nonprofit and education organizations.
Industry: Design
Company size: 2-10 Employees
Used

Daily

for

6-12 months

Review Source
---
Great tool for user experience researchers
My overall experience with Airtable is very positive. I enjoy using it quite a lot.
Pros
I use Airtable mostly to manage user research data and I find it quite easy to use. All of the functionality and features on it, such as linking records, lots of useful apps and data visualization tools, and integration with other platforms I frequently use have eased my life quite a lot. And I'm in love with its newly integrated feature Interfaces. I'm thankful to Airtable for saving me from dealing with Excel sheets.
Cons
There is no text formatting option available. For example, it is sometimes quite necessary to highlight some part of the text i.e. by making it bold, on the records, but unfortunately, it's possible to do this currently.
Industry: Marketing & Advertising
Company size: 201-500 Employees
Used

Daily

for

2+ years

Review Source
---
Airtable is a great collaborative project manager
My team and I like Airtable because it helps us keep track of all of our clients in one central location. My initial impression was that it wouldn't really make a difference in our regular operations, but now I see how wrong I was. With Airtable, users are able to work with many data types in a grid-based environment. It also facilitates the development of cloud-based apps that are easily integrated with other infrastructure.
Pros
One of my favorite features is the ability to personalize each of my boards. Not only that, but I have the ability to work closely with my team by syncing and discussing our respective projects and making use of our shared notes. It's incredible how many wonderful things there are in the Universe. Airtable helps me plan out my monthly social media posts in advance. I'm able to keep on top of things and make timely social media posts because I plan ahead. My knowledge and experience have taught me to be more methodical and cooperative in my job.
Cons
Every once in a while, things aren't as user-friendly as they could be. Sometimes I'll make my own template, but first I'll look at tens of others to get ideas. Be patient with the procedure; it will take some time to complete. Once set up, the interface is typically straightforward.
Industry: Marketing & Advertising
Company size: 51-200 Employees
Used

Monthly

for

1-5 months

Review Source
---
So many options but takes too much time to get a good use out of it
Pros
Airtable has a lot of features and can be used for many things.
Cons
It takes too long to setup an effective table that actually eases your workload.
Industry: Financial Services
Company size: Self Employed
Used

Weekly

for

2+ years

Review Source
---
Airtable is our daily driver and trusted data keeper
Overall Airtable is a great product that we will continue to use because the alternative, competitive products simply do not have the feature set, and are even more difficult to learn. We find that with Airtable we can be as productive as possible in a reasonable amount of time, and feel secure that our data is safe.
Pros
Airtable, once learned, is simple to use for data collection, data management, and reporting. We like being able to build custom forms, quickly, to add data to records and it makes our employee's jobs easier. The mobile features are strong and allow us to get work done on the road by phone, and we feel like our data is safe and accessible.
Cons
Airtable has a learning curve for admin and users. Not to say this is Airtable's fault, but to say Airtble is "plug and play" would be false. This learning curve has proven time consuming and creates delays when onboarding new employees who's strength is not data management platforms.
Reasons for Choosing Airtable
ZOHO is clumsy at best.
Reasons for Switching to Airtable
Kintone could not support the amount of records for the price we needed, and Airtable had an easier interface that agreed with our style. As a non-profit one of our highest priorities is budget and Airtable accommodated our record needs at a fair rate.
Industry: Internet
Company size: 2-10 Employees
Used

Daily

for

2+ years

Review Source
---
Airtable
I love Airtable. I can't leave it for any other alternative out there, free and whatnot. Our data is easily accessible, trackable and so much easier to manage and manipulate with real-time impact.
Airtable functions smoothly within our workflows, it's easy to manage, and is highly scalable. We love it.
Pros
Automations! Automating workflows is very important for my business because we are very few and manage a huge customer base. This takes a lot off our plates and we can focus more on the tasks we can't automate. Workflows such as weekly digests, where we send a different message to customers in different views, with specific data respective to each group. For us, automation is the real deal!
Cons
I can't really complain about Airtable's shortcomings to be really honest. But I guess that's just me. However, one problem I assume new users face though is the realization that they still need a lot of their Excel and spreadsheet skills here with Airtable formulas. It is not as friendly in that department to inexperienced users. I suppose that could be a con for new users not proficient with Excel sheets or spreadsheets in general.