About DEAR Systems
DEAR Systems is a cloud-based ERP solution for small to midsized retailers, wholesalers, manufacturers, and e-commerce operators. This comprehensive solution includes modules such as e-commerce, manufacturing, purchasing, sales, inventory management, and accounting. With this solution, businesses can use DEAR Inventory to create, plan, and track each phase of the purchasing process. The solution reminds users to reorder stocks in time to avoid a situation of stock-out. Businesses can see all purchase orders with specific reports for pending purchase orders and purchase cost analysis. The software records supplier-purchasing history along with product cost to help businesses make informed purchasing decisions. The manufacturing module tracks the cost of raw materials and labor and creates a multilevel bill of materials/ subassemblies. DEAR Inventory supports many inventory management functionalities, such as serial numbers, batch/log tracking, and expiration dates. Inventory aging reports help organizations gain visibility into upcoming expiration dates of products stored in a warehouse. DEAR Inventory integrates with existing applications including Xero, QuickBooks, eBay, Magento, Shopify, and ShipStation.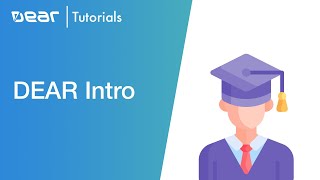 DEAR Systems does not have a free version but does offer a free trial. DEAR Systems paid version starts at US$249.00/month.
Pricing Details:
Plans start from as little as $249 USD/month or $2739/year for 5 users Extra users: $50 USD/month
View Pricing Plans
Alternatives to DEAR Systems
Industry: Information Technology & Services
Company size: 2-10 Employees
Used

Daily

for

2+ years

Review Source
---
IntegrationKings review of Dear Systems
A great overall platform for anyone selling products in the market that wants to control their Inventory correctly and the workflows in relation to an Inventory business. Also from an accounting background it is a full end-to-end solution in relation to ensuring the accounting is 100% correct in the business.
Pros
The features we like most about Dear Systems and so do the clients we work with are:
- Integrations around stock control and sales workflows with Woo Commerce and Shopify.
- Complete bi-directional integration with Xero and QBooks Online.
- Love the fact that we can do Supplier Deposits and Customer Deposits, tracking them correctly within the accounting system.
- Also the fact that we can do multi-level Build of Materials for manufacturing clients and then sell via multiple of sales channel.
Cons
The features we least like most about Dear Systems:
- Reporting in the platform takes abit to set-up and ensure you are getting the reporting you want out of the system.
- Would like to see more integrations over time into the core platform overall as well.
Reasons for Choosing DEAR Systems
Wanted better integration overall with the accounting within the business and in some cases wanted to move away from their old clunky ERP platform that was running their business still from a server.
Reasons for Switching to DEAR Systems
Better integration overall in relation to the accounting workflows with Xero, plus a very good Partner network and team to work with internally.
Industry: Food & Beverages
Company size: 2-10 Employees
Used

Daily

for

6-12 months

Review Source
---
What a relief
DEAR Systems is everything I wanted Unleashed and MRP Easy to be. Its flexible to use, has ongoing gold standard support at no extra cost, has a great looking interface and has very customisable membership extras.
I clearly cant talk more highly about DEAR and its because I had such a lousy time with the others.
Pros
Best support I have ever had with any business software. The live chat is full of highly experienced operators who respond very quickly to get you back on track.
Very fast and easy to understand onboarding. Much less help needed than others.
The video tutorials are excellent.
The interface is modern looking.
The process from CO to MO is visual and easy to follow.
The Automation option is worth every dollar.
Cons
Not enough Business intelligence information.
Not enough visual information in reporting like graphs and tables. There is a taste of it in the dashboard but thats the extent of it.
B2B Portal needs the option to pick what products certain groups of stores get to see vs others.
Industry: Electrical/Electronic Manufacturing
Company size: 51-200 Employees
Used

Daily

for

2+ years

Review Source
---
Poor Experiences
I wish I had control over whether we switched to a new inventory management system, but all I can do is voice my displeasure and hope that change comes. As for anyone looking into it, it seems to me that DEAR has gotten mostly positive reviews. In my experience, I've had almost nothing positive to say about it. I sincerely hope that everyone will put in a little extra money for something more reliable and customer oriented so they, or those that they work with, will not have to deal with the frustrations our warehouse has gone through.
Pros
It seems that DEAR is cheaper than other options, and seems to have a wide variety of functionality -- at the very least, it has all the functionality that our company and our warehouse needs.
Cons
This product in particular has been so poor that I dedicated a lot of time to find places to review it. I started using DEAR 4 years ago when I picked up my job at this company. My company was small then, and DEAR had not been in use for very long when I got there.
Speed has always been an issue, but it hasn't become a big issue until recently as we've become more dependent on inventory and getting things done in a timely manner. In addition to being slow, we experience almost daily shutdowns of the site where nothing can be accessed. Usually, these last anywhere from a few minutes to 30 minutes, but the other day it went down for over 2 hours! This was during our shipping time when we are entirely dependent on the system, although it should be noted that we are dependent on it for the majority of the working day anyways. We ended up staying late to compensate -- and it was a Friday.
Support was not any help as they always provide empty reassurance that their 'team is working hard to improve and optimize the servers', and don't provide any kind of real fix. I could accept that if it noticeably improved over the years, but it hasn't. Clearly it's not enough of an issue for them to actually address.
Overall, terrible software service and terrible customer service. If they excel at anything, it's making their website look pretty -- although I have my complaints about poor functionality of the website as well.
TL;DR -- Would not recommend to my worst enemy
Response from

DEAR Systems

Hello Cole,
Thank you for your feedback. Over the last year, we have done a lot of change to improve the performance. To name a few; individual database for each customer, code restructuring, optimize the query, offloading some processing to different servers for quick execution and we also have a 24/7 team monitoring the system for any performance issues & addressing them before customers get affected.
One of our Customer Success Managers has been trying to contact you. We want to give you personalized attention to help you resolve any difficulty you may be facing.
Best Regards,
DEAR Team.

Replied 15/04/2020
Industry: Furniture
Company size: 201-500 Employees
Used

Daily

for

1-5 months

Review Source
---
A robust supply chain/inventory management
Very good; this has enhanced our inventory management
Pros
The client servicing teams have listened to my concerns and suggestions to bring new features onboard. The brought in delivery scheduling which matters to companies managing fulfillment with limited dispatch capacity. Furthermore, they have recently escalated my concern on the time lag between sales vs COGS date due to the UAE VAT law's verdict on date of supply in case of taking client deposits. I'm confident that they will resolve that as well.
Cons
The integration with Xero is nice; but as far as the "reversal" are concerns; i.e. when DEAR invoices are modified; that creates Xero<>DEAR sync errors. There's nothing wrong with this logic; but I feel this is an area of improvements.
Reasons for Switching to DEAR Systems
DEAR system's had POS and the backend had financial module as well.
Industry: Food & Beverages
Company size: 11-50 Employees
Used

Daily

for

6-12 months

Review Source
---
Great Product, Great Price
DEAR does exactly what it says it does, its a no frills solution for a company with basic inventory needs. We moved to DEAR from MS Dynamics NAV due to the fact that Dynamics options were limitless and for a still small but growing business it was too feature heavy and navigating around to get to the parts we needed was tiresome. What I'd really like to see is a stronger roadmap now from Dear to ramp up their features, particularly reporting isn't great, its quite static and you can't build your own, so a report builder would be ideal or an integration with a BI service so that you can build reports elsewhere. Our particular bugbear is trying to track down stock by batch and location, the information is there but its not in the best format. However for the price you can't complain, dear is an easy to use product that serves a wide variety of needs.
Pros
Easy to use, value for money, cloud based, integrates with finance package, support is great.
Cons
Reporting functionality needs work, no ios app, light on more advanced features
Reasons for Choosing DEAR Systems
Old solution was too feature rich, overkill for our current needs, Dear suits perfectly, although is probably going to be too feature light for us in 12-18 months unless their roll out of features increases.
Reasons for Switching to DEAR Systems
Just fitted our needs better in terms of layout and usability. Personal perference, all the options we looked at were pretty much the same in terms of features. Cin7 is more expensive though and requires implementation and a fee for that.