About Quickbooks Online
QuickBooks Online is a small business accounting software and app that allows you to manage your business anywhere, anytime. Used by over 7 million customers globally, QuickBooks provides smart tools for your business, yet is easy to use. You can organise your books, manage expenses, send invoices, track inventory, and even run payroll.
What is QuickBooks Online?
QuickBooks Online is a cloud-based accounting software that controls all aspects of the financial side of the business. The software can be used in multiple areas such as bookkeeping, payroll, invoice management, bank reconciliation, expense tracking, financial reporting, tax management, and more.
How do you use QuickBooks Online?
QuickBooks is a cloud-based system, which can be accessed from any web browser. There are no installations or downloads necessary to use the software. Users can take photos of bills and submit them as expense proofs or share them with the concerned stakeholders as well as download and reconcile credit card transactions.
Who uses QuickBooks Online?
QuickBooks Online can be used by freelancers, small businesses, and mid-sized businesses in any industry including restaurant, retail, construction, legal, nonprofit, and more.
How much does QuickBooks Online cost?
QuickBooks Online offers 5 pricing plans to cater to business needs. The plans are subscription-based and billed at a per-month rate that can be cancelled at any time. Each plan comes with free expert setup.
The lowest plan begins at $20 per month which is intended for freelancers or self-employed individuals.
The Simple Start plan for small businesses is priced at $25 per month which includes invoice management and auto-generated tax reports.
The Essentials plan is priced at $40 per month which includes more users, time tracking, and bill payments.
The Plus plan is priced at $55 per month and comes with more user seats, inventory tracking and project profitability tracking.
The Advanced plan for mid-sized enterprises is priced at $95 per month and comes with 25 seats, on demand training, batch invoices, premium apps, and more.
Does QuickBooks Online have an app?
QuickBooks Online comes with a free Intuit QuickBooks mobile app available for Android and IOS devices.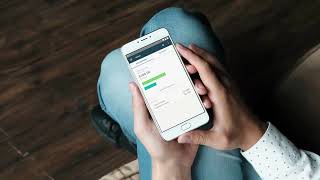 Quickbooks Online pricing
Quickbooks Online has a free version and offers a free trial. Quickbooks Online paid version starts at US$36.00/month.
Starting Price:
US$36.00/month
Alternatives to Quickbooks Online
Quickbooks Online Reviews
Industry: Transportation/Trucking/Railroad
Company size: 11–50 Employees
Used

Daily

for

2+ years

Review Source
---
QUICKBOOKS for INVOICING
Overall quickbooks is a good tool for small business to track expenses, invoice customers and track the invoices received. You can even email and customize invoices right from the software.
Pros
Quicksbooks is a great software for the small busineess. It allows for invoicing customers in an easy way. If you are out of the limit for the invoices, you can make a small purchase and make it online and can access it from anywhere and everywhere from the tablet, pc or phone. It is a real easy way for tracking the invoices and marking them paid with accounts receivable. It also allows for digital time card where you can record the employees time of in and out. Great software and easy to learn.
Cons
The things you want to consider improving the software is it should give easy ways for tracking the accounts paid and invoices paid by the customer. Everything else looks pretty decent.
Reasons for Switching to Quickbooks Online
Quickbooks is easy to use than any other software. As it can be use with or without internet. For invoices online you need internet to access your files and folders. With quickbooks you can backup your data and use it anywhere from any device like phone, tablet and pc.
Industry: Transportation/Trucking/Railroad
Company size: 11–50 Employees
Used

Daily

for

2+ years

Review Source
---
QuickBooks Online is a must for a small business
Great! QuickBooks online is a foundational piece of our business puzzle on the daily.
Pros
I have been a QB user for years and I have always enjoyed the simple yet powerful interface. Also being able to have multiple people access QuickBooks online, whether they are in office or working remote is a must for us. The integration of our QuickBooks to our CRM and payment portal has been amazing. It allows all of our products from QuickBooks to be synced to our CRM, This allows our Sales team to create the quote and Sales order directly in our CRM. Needless to say it has been a game changer for our company!
Cons
It would be nice to have a direct point of contact instead of contacting customer service and getting a different rep each time.
Industry: Construction
Company size: Self Employed
Used

Daily

for

6-12 months

Review Source
---
Cannot send invoices through text! Useless!
Not satisfied.. very hard to use for the simple small business owner
Pros
Receipt snap and categorizing automatically was awesome no complaints there.. nailed that!
Cons
Can't send anything to clients via text through mobile app and online program.. no one uses email anymore! 98% of texts are opened and only 15-20% open rates with emails.. do you now see the problem!
Industry: Hospital & Health Care
Company size: 5,001–10,000 Employees
Used

Daily

for

1+ year

Review Source
---
QuickBooks is a great remote accounting solution
QuickBooks Online has been crucial in our company's expansion because it allows for several individuals to view the data at once. When we were still using the desktop client, we had to be extra vigilant about who was making changes and at what times. The following day, you can find that everything you've done has been completely overwritten. We've got that sorted up now thanks to QB Online.
Pros
It's great that we can sign in from any of our devices, wherever in the world. The ability to collaborate in the software at the same time without accidentally erasing one another's changes has been crucial to our development.
Cons
The only drawback, in my opinion, is that it is available exclusively online. If you don't have internet access, or if your connection is unreliable, you might as well be out of luck. At times, the system appears to be slow, but this isn't a problem we can't solve.
Industry: Broadcast Media
Company size: 11–50 Employees
Used

Daily

for

6-12 months

Review Source
---
Quick Books Online Essential To Business Operations
Once it's set up, the entire operation is a joy to use.
Pros
The online version of QB allows us to collaborate between departments and gives us the freedom to work out of the office as needed. It also allows our accountant to review and advise easily. Once QB is set up and staff trained, the data entry and report generating is not difficult to operate.
Cons
Set up and learning to use QB requires someone familiar with the software to assist in the deployment. The average manager would otherwise have a steep learning curve.