About FreshBooks
FreshBooks takes billing out of your hands and puts it on autopilot. Set up automated invoicing, online payment options (ACH and Credit Card), and late payment reminders to get paid 2x faster. Next, boost team productivity with precise time tracking and collaborative project tools, so every minute, file, and conversation is tracked and logged. FreshBooks is a web-based accounting solution that caters to small businesses. FreshBooks serves various industries, such as marketing, legal services and business consulting, trades and home services and information technology (IT). Key features of FreshBooks include invoicing, expense tracking, time tracking, reporting and payments management. Users can brand their invoices, accept online payments and set auto payment reminders. Expenses can be tracked by attaching receipts to invoices, creating recurring expenses and taking snapshots of receipts. Financial statuses can be viewed through profit and loss statements, tax summaries and expense reports. FreshBooks categorizes credit card transactions fees and provides a summary of all deposits on its dashboard. The system's time tracking module can extract unbilled project hours into invoices, record billable time and provide an analysis of time spent on projects. FreshBooks can also be integrated with Paypal, MailChimp, Zenpayroll and Basecamp.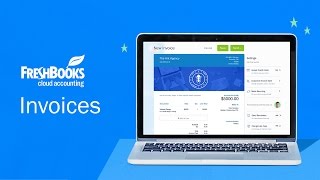 FreshBooks does not have a free version but does offer a free trial. FreshBooks paid version starts at US$4.50/month.
Starting Price:
US$4.50/month
Pricing Details:
Lite: $4.50/month - 5 clients Plus: $7.50/month - 50 clients Premium: $15.00/month - unlimited clients Custom pricing is available for unlimited clients and specialized features.
Alternatives to FreshBooks