About Google Cloud
Featuring G-Suite and GCP, Google Cloud is a platform that provides a reliable and easy-to-use set of solutions that can be used to tackle the toughest challenges in any type of industry. It provides secure storage options, integrated data analytics products and powerful computation options. With its G-Suite platform, users can establish team chats and collaborate on projects through productivity tools like Google Docs, Hangouts, Calendar and Drive. Also, G-Suite provides customization options for Gmail accounts of users. GCP data centers all around the globe consist of physical assets which include computers, hard drives and other virtual machines that help smooth distribution of resources, which provides redundancy in case of any failure or latency reduction. Providing Global, regional and zonal resources, GCP has managed to bring people into a serverless environment which has eliminated the need for any infrastructure. The AppEngine on GCP helps scale the system to automatically provide the required resources. Any updates and other activities like app hosting and monitoring are taken care of. With a graphical user interface, Google has put the world on a single platform for users to carry out operations with utmost accuracy.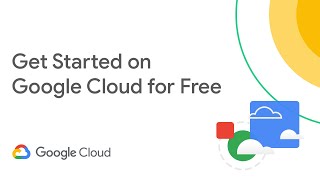 Google Cloud has a free version and offers a free trial.
Alternatives to Google Cloud
Industry: Information Technology & Services
Company size: 201–500 Employees
Used

Daily

for

2+ years

Review Source
---
Best Cloud Server Storage Facilities
This is the Fastest Cloud Platform for launching your Database. The integrations are dynamic and Google Cloud Servers will guild your database into success. You can integrate many softwares that help build your business.
Pros
I used Googl Cloud To Launch My backend software (database) for my Business Website and the integration resulted to the most successful profits I've ever seen in my business history. They offer a wide range of Cloud computing and offer about $300 credit for building this system.
Cons
You have to be willing to put in the maximal time and effort to make good business profit. Its hardwork and you have to adapt to the Cloud environment. At the end of the day I'm not complaining I prefer Google Cloud Server when it comes to Cloud Computing , you just have to be ready to work smart and hard.
Reasons for Choosing Google Cloud
Blue Host started becoming too expensive.
Reasons for Switching to Google Cloud
Google Cloud has Cloud Computing features, major difference.
Industry: Telecommunications
Company size: 10,000+ Employees
Used

Daily

for

1+ year

Review Source
---
Enhanced AI and K8 features facilitate the development of the latest applications
All data processing can be completed by accessing the cloud platform from a web browser. The ability to work seamlessly with Google Earth Engine. Even if you do not have a high-specification machine at hand, you can perform various data processing you want by operating the cloud from your browser. Because you can directly run analysis algorithms, such as machine learning, linking with various Earth Engine data. By using GKE, we no longer needed to operate our Kubernetes cluster and could now focus on application development. As a result, we were able to concentrate on developing services that could deliver more value, contributing to the speed and quality of application releases.
Pros
I think the Kubernetes cloud service is very easy to use, partly because it is provided by Google, which developed Kubernetes. We also have a full range of AI services, and by combining them with Google AI, we can offer AI services seamlessly, which helps improve the added value of our services.
Cons
The web browser interface is constantly changing. When the system is updated, it also changes the menu display, etc., so it can be a bit confusing. There is no problem with the data processing itself, but sometimes the response at the first stage of access from the browser seems a bit slow.
Reasons for Choosing Google Cloud
Problems, specific effects, and various functions have been solved, and it has become possible to perform complex analyses in conjunction with Google Earth Engine. It became possible to proceed with the analysis without worrying about the specifications of the machine in question.
Reasons for Switching to Google Cloud
Since it is relatively inexpensive and can be accessed by many people, it has lessened the need to prepare a local environment at a cost. Since a large amount of data can be analyzed using cloud computing resources, it is expensive, but considering time and resources, it seems reasonable.
Industry: Higher Education
Company size: 51–200 Employees
Used

Daily

for

2+ years

Review Source
---
The importance of excellent file storage
Despite what I wrote in the previous item, my experience has been very positive, especially with the work of the research groups.
Pros
The possibility of storing all the files I need to maintain a panoramic view of my activity, and being able to use them according to my needs
Cons
Sometimes, especially when working as a team, the chances of losing information are high.
Industry: Construction
Company size: Self Employed
Used

Monthly

for

1-5 months

Review Source
---
Cool
It was okay
Pros
The storage was great and the password was great
Cons
The value was to much it did save everything
Industry: Education Management
Company size: 11–50 Employees
Used

Daily

for

2+ years

Review Source
---
Great tool
It's very easy and comfortable software to use. It's safe to access and I know that I will never loose any documents. Once on the drive, it will be forever on the drive.
Pros
I use Google on my daily tasks both personally and professionally. It's easy and safe to access from any device. And it's easy to share documents (view only). I never lost a document or picture again. Even if I or someone delete something by mistake It's easy to access the previous versions of the document and recover it.
Cons
I wish that it was easier to transfer documents from and to my laptop into my Google Drive folders. Most times it doesn't give that option. I need to download the document and then manually do it. Another downside is sharing documents with a person. Most times it asks permission for the other person to edit it. I normally just download it and then email it.