About Gmail
Gmail is a cloud-based solution that helps businesses streamline communication across the organization via emails. It enables professionals to sort inbox messages into various categories and place emails into new tabs using a drag-and-drop interface. Using Gmail's confidential mode, businesses can set an expiration date for messages and secure information by preventing unauthorized access. Managers can create personalized accounts for employees and view the schedule of upcoming meetings on an in-built calendar. Additionally, it offers mobile applications for iOS and Android devices, which lets users manage multiple accounts and receive automated notifications regarding new emails. Gmail comes with an application programming interface (API), which allows organizations to modify the system and integrate it with various third-party systems. The product is available for free and support is extended via documentation.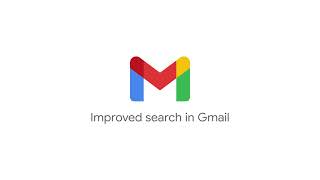 Gmail has a free version and does not offer a free trial. Gmail paid version starts at US$0.00.
Industry: Electrical/Electronic Manufacturing
Company size: 2–10 Employees
Used

Daily

for

2+ years

Review Source
---
Gmail is one of the best email boxes
Since I discovered Gmail, I haven't used another email box.
Pros
Gmail is secure, simple to use with a user-friendly interface. It includes several useful features
Cons
Google must review free storage capacity which is becoming a headache.
Industry: Outsourcing/Offshoring
Company size: 1,001–5,000 Employees
Used

Daily

for

2+ years

Review Source
---
Hassle-free File Conversion and Form of Work Relation and Communication
My overall experience with Gmail for 10 years was fun and amazing. It helped me a lot during my college days up to now as an employee we had to use Gmail in our everyday life as a part of our job since all the updates and things we need to know were sent directly to our emails and it was easy and accessible
Pros
What I like most about Gmail is that it eases communications especially when it regards file sharing and conversion from employer to employee. Not only for work but also for personal use where you can send an email with an attached file or image
Cons
Using Gmail for almost 10 years, Gmail neve failed to amaze me that I don't think there is something to dislike about using this product
Industry: Entertainment
Company size: 2–10 Employees
Used

Daily

for

2+ years

Review Source
---
No other alternatives for our business
We didn't really want to use Gmail but there are very few alternatives for our business. We use Google Workspace for our company so unfortunately we are king of stuck with Gmail rather than choosing it ourselves. This is mainly due to the fact we we already pay for Gmail storage.
Pros
Integrating our customised business email addresses into Gmail is probably the most useful feature Gmail provides.
Cons
From the start of using Gmail for our business email addresses we constantly get a "something is wrong" alert on our accounts. Formatting doesn't work when cut and pasting other fonts or colours, and the general experience of Gmail is, well, clunky, if that's the word. While it offers lots of custom features it is hard to find out how to use them as the support is just a Google Forum, therefore spending far too long trying to find the right answer. Finally the limit to file size attachments is frustrating. As a media company I send large attachments and after surpassing the 25mb limit a link is then provided to the other remailing attachments. I'm then going back and reducing file sizes as it doesn't look professional in my opinion.
Industry: Education Management
Company size: 1,001–5,000 Employees
Used

Daily

for

2+ years

Review Source
---
Gmail, excellent email service
By having my account for a long time, it has filled up my storage space, which has caused me not to receive certain emails, but you can delete old emails very easily. Making it one of the best email platforms.
Pros
It is very easy to create an account, and even use it, it is multiplatform, you can check your mail in the application of your mobile, or your computer, and send them.
Cons
In your google mail account, it is limited to storage space. So if you reach the limit, you will not receive any more emails.
Industry: Marketing & Advertising
Company size: Self Employed
Used

Daily

for

2+ years

Review Source
---
My experience on Gmail.
In my 10 years on Gmail, I appreciate its free service, large storage, user-friendly interface, and strong spam protection. However, concerns include privacy issues, targeted ads, security vulnerabilities, and crushing email volume.
Pros
in my 10 years on Gmail, can i tell Gmail offers free email service, large storage space, user-friendly interface, powerful search capabilities, and robust spam protection.
Cons
also in my experience i have Some concerns about Gmail include privacy issues, data collection for targeted ads, and potential security vulnerabilities. I received many many emails per day, and i dont like that.