About Phonexa
Phonexa is an enterprise-grade tracking software for performance, affiliate and partner marketing. The Phonexa Suite is the underlying tech that carries through the consumer lead and call lifecycle, helping performance marketing teams drive ROI for brands across affiliate, partner, and paid channels. Phonexa prioritizes outcomes-based marketing across customer interactions like clicks, calls, form submissions, website behavior, and more. Through its single operating solution, the Phonexa Suite gives D2C publishers, networks, agencies, and brands unprecedented access and control to campaigns, eliminates lack of transparency across lead generation, and automates processes. The Phonexa Suite allows clients to optimize frictionless customer acquisition efforts and analyze the sources that drive qualified pipeline. Phonexa's global headquarters are based in Los Angeles with additional offices in the United Kingdom, Ukraine, and Canada. The company employs a staff of over 200. For more information, visit www.Phonexa.com.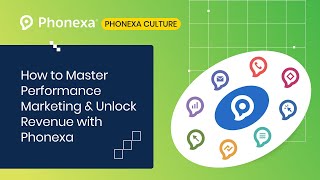 Phonexa does not have a free version and does not offer a free trial.
Industry: Marketing & Advertising
Company size: 2–10 Employees
Used

Daily

for

6-12 months

Review Source
---
White Glove Service
Pros
As the CEO of Billy.com, I decided to fully transition to Phonexa in 2021. Since then, I have been provided with over-the-top customer service from some truly great people. I cannot speak highly enough of how great the Phonexa team is, from the top down. My main reason for transitioning was to avoid exorbitant onboarding fees and to take advantage of the multiple systems they offer. These multiple systems have increased my revenue, while my costs have gone down, resulting in greater profits for the company.
Cons
There is a learning curve, like with any new software, due to the many features not found on other platforms.
Industry: Marketing & Advertising
Company size: 2–10 Employees
Used

Daily

for

1-5 months

Review Source
---
Exceptional support that sets Phonexa apart - overall a superior platform to the rest!
In a few words, it's been absolutely brilliant and a breath of fresh air.
Pros
In our quest for software to enhance a vital aspect of our business, we explored numerous options, and without a doubt, Phonexa emerged as the clear frontrunner. Our initial conversation with [sensitive content hidden] was enlightening – he took the time to unravel the multitude of unique features the platform boasts (there are so many, it's hard to list them all!). The onboarding process, spearheaded by [sensitive content hidden], our dedicated onboarding support contact, was seamless. [sensitive content hidden] went above and beyond to ensure our team could effectively leverage the system. Now, with [sensitive content hidden] from the Customer Success team, we continue to experience unparalleled responsiveness and a delightful collaboration.
The attention and support we've received from Phonexa have been nothing short of astonishing. Monitoring our traffic and swiftly resolving any error hiccups for a prompt investigation became a breeze. Embarking on the journey with new software can be daunting, especially when you're accustomed to your existing system. Yet, Phonexa's user-friendly interface and the consistently competent, customer-focused team have made every step of this transition reassuring and gratifying. The integration builder is fantastic; it simplifies the entire integration process with buyers, and the advanced distribution feature (Ping-tree), which is included as part of the package, is just fantastic. Joining Phonexa isn't just a choice; it's a strategic decision that ensures a seamless and customer-centric experience at every turn.
I am delighted to share that transitioning to Phonexa from our previous system stands out as a pivotal and wise business move. The decision to make this switch has proven to be a game-changer for us, solidifying Phonexa as the forefront choice in our business journey. Join the ranks of those who have made smart decisions – elevate your operations with Phonexa, where each move is a step towards enhanced efficiency and success.
Cons
Embarking on a fresh start with a new system demands an investment of time, as mastering the interface is a gradual process. However, under [sensitive content hidden] expert guidance on navigating the system, the time spent getting acquainted was not just worthwhile but surprisingly enjoyable. Kudos to the Phonexa team for transforming what is usually a daunting experience into a remarkably pleasant journey. Joining Phonexa isn't just an acquisition of a platform; it's an assurance that the learning curve is navigated with ease, turning challenges into opportunities for seamless growth.
Reasons for Switching to Phonexa
We feel it is a superior platform overall, largely due to the overall suite of products incorporated into the one license fee.
Industry: Business Supplies & Equipment
Company size: 2–10 Employees
Used

Weekly

for

1-5 months

Review Source
---
Nasser is the best
Pros
Working with Nasser. He is always attentive and you clean tell he cares. He goes above and beyond to make sure I am happy and understand.
A hard worker.
Also, ALWAYS makes time to meet with me.
I would hire him if i could!
Cons
Set up is miserable so much to do............
Industry: Marketing & Advertising
Company size: 2–10 Employees
Used

Daily

for

2+ years

Review Source
---
Easy to Use, Great Support!
Phonexa helped us get leads to the right clients all in one place. The integrations for billing, tracking, client logins etc truly helped us simplify and consolidate our entire business model
Pros
For the most part it is highly intuitive. Everything I could not solved they did personally for me, even giving me some of my own integrations on the spot for my niche use case. I onboarded with [sensitive content hidden] who was above and beyond in helping me out!
Cons
I have no complaints... everything I struggled with was addressed in 24 hours most of the time
Industry: Marketing & Advertising
Company size: 2–10 Employees
Used

Daily

for

6-12 months

Review Source
---
Cost efficient all-in-one platform versus paying for multiple platforms with singular...
in one word "Fantastic"!
The reporting dashboards have been able to show us trends in the data immediately signaling potential issues or red flags. This has saved us time and money as well as allowed us to shift budgets and help or monetization efforts.
Pros
The ease of having all of your marketing automation and accounting in one place
Cons
Some reporting on the customer side needs customization but the Phonexa team (especially Mohd Abbas ) are ready, willing and able to tackle our modification requests.
Reasons for Choosing Phonexa
We were considering adding a 4th platform to handle all our tracking and invoicing needs, until we found Phonexa which enabled us to use just theirs.
Reasons for Switching to Phonexa
The integrated billing platform and ability to expand into other forms of lead generation products such as sms, emails and link tracking tools.