About Kepion
Kepion provides planning your way, across the enterprise and all major industries for finance, sales, marketing, HR and operations. Kepion supports both financial and operational planning processes, providing dashboards and KPI tracking as well as reporting and analytics. Kepion leverages the Microsoft Azure and SQL Server platforms, integrates with Microsoft Power BI for visualizations, and integrates with Microsoft Dynamics, SAP and other ERP systems.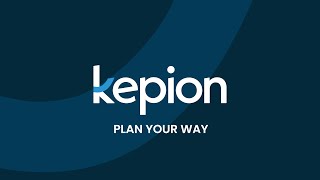 Kepion does not have a free version but does offer a free trial.
Industry: Management Consulting
Company size: 11–50 Employees
Used

Weekly

for

2+ years

Review Source
---
Great piece into the MS environment
This software was the budgeting / forecasting piece that was missing in our Microsoft SQL infrastructure. It has helped our customers tremendously to reduce their planning process from months to days, having the ability to create detailed monthly forecasts in a simple manner.
Pros
You can customize just about anything. It utilizes the Microsoft BI stack well with dimensions, models SQL server tables etc. Easy to adjust the solution to each and every customer needs and requirements. It is easy to read information into the system and out of the system into other tools such as Tableau or PowerBI
Cons
It still has silverlight functionality, which makes the UI for end users a little bit old. The reporting functionalities within the system are not great compared to dedicated reporting tools such as Tableau. Is not the best fit for very small companies with 50 employees or less.
Industry: Information Technology & Services
Company size: 51–200 Employees
Used

Daily

for

2+ years

Review Source
---
Kepion
I have had a great relationship with the Kepion team, they are very flexible in improving the product and are very focused on client outcomes.
Pros
It is the flexible to changing business structures and requirements. By adopting an agile methodology, we find that customers get a vastly better outcome as we can change structures quickly. The tool is based on Microsoft technologies, therefore a lot of customers can leverage existing infrastructure. Kepion is a complete modelling tool and therefore allows for operational applications to be delivered outside of the finance departments, such as marketing and asset management processes.
Cons
Larger implementations require additional effort to make sure user experience and performance is acceptable. As the structure is based on a dimensional model, you sometimes need to thoroughly consider the user interactions and any likely bottlenecks to ensure you achieve the optimal user experience.
Reasons for Choosing Kepion
we wanted to align with the Microsoft BI Platform
Reasons for Switching to Kepion
Mainly due to the ability to quickly design and implement a customised planning experience and the support we received during the evaluation.
Industry: Higher Education
Company size: 201–500 Employees
Used

Daily

for

2+ years

Review Source
---
Kepion review 8/20/19
Pros
The software addresses most of our financial planning needs, especially considering requirements that are unique to research administration in a academic environment.
Cons
This software requires high customer input in order to maximize full impact.
Industry: Telecommunications
Company size: 1,001–5,000 Employees
Used

Daily

for

1+ year

Review Source
---
Easy solution for agile methodologies
Pros
It can adapt to new organizational forms and needs with ease. We've found that by switching to an agile approach, we can provide a far better solution for our clients. Many users may have already been familiar with the workflow and design architecture because the software is built to look like how Microsoft software looks.
Cons
The tool's reporting functionality is notably subpar. Not only that, but the functionality of deployment is lacking in integration option that it can integrated with.
Industry: Information Technology & Services
Company size: 2–10 Employees
Used

Daily

for

1+ year

Review Source
---
State of the art CPM solution
Kepion offers a refreshing, modern CPM experience with a perfect integration with the Microsoft world including SQL databases, Excel, Word, Azure, etc.
Users will like this solution as the usage of the tool is very easy and well documented.
In addition, Kepion offers the full CPM functionality, what is very helpful, if you want to limit the number of software within your company and reduce the number of interfaces and user interfaces.
Pros
Kepion is very easy to understand and use for users. Internal know-how for Kepion is in most companies already existing inhouse due to its MS platform. Not limited to specific departmental solutions and Kepion offers starter apps for a quick implementation.
Kepion offers a complete CPM product including Planning, BI, Analysis and Legal Consolidation. Perfect for customers who are looking for an all in one solution.
Cons
More complex requirements require support from technical staff.