About Float
Float is a collaborative resource management software for real-time project planning and task scheduling. Features include an intuitive interface, drag-and-drop features, keyboard shortcuts, reports, and analytics, and editing tools. With team availability management, Float users can plan project resources based on employee capacity as well as set individual work hours, add public holidays, schedule time off, and add a status to give an overview of where and when employees are working. Time tracking enables team members to log hours against scheduled tasks, adjust estimates, and submit actual hours worked. With reporting tools, managers can track the team's utilization and use project data to drive business decisions. Float search features enable users to schedule people, projects, tags, departments, and more. Managers have an overview of a project's progress by comparing scheduled hours with actual time logged to identify if projects are on, under, or over budget. The platform enables users to forecast budget spend, facilitating forward planning based on actual capacity and resources. Float features dedicated integrations with Slack, Teamwork, Google Calendar, and Outlook. Additionally, the platform can be connected with other third-party software via Zapier and includes native apps for iOS and Android.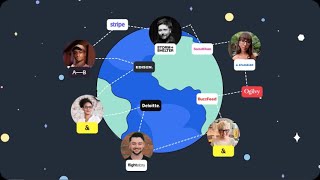 Float has a free version and offers a free trial. Float paid version starts at US$7.50/month.
Starting Price:
US$7.50/month
Industry: Marketing & Advertising
Company size: 2–10 Employees
Used

Daily

for

1+ year

Review Source
---
Solid Product
It's helped us grow a lot and help more people. It's really helped us spend less time doing admin work and more time doing real work and helping people. It takes some getting used to and commitment but it's beautifully designed, intuitive, and a big part of our success.
Pros
How easy it is to use. It's easy to jump in and also complicated enough that you can really use some advanced features.
Cons
There are of course small issues here and there but none worth mentioning at all. It's truly a great product and really helpful.
Response from

Float

Thank you for your review, Adam! Excellent to hear that Float is saving you time on admin work so you can do more of what you do best!

Replied 1/07/2022
Industry: Computer Software
Company size: 5,001–10,000 Employees
Used

Daily

for

2+ years

Review Source
---
Float is your management tool for a good business.
Monthly cost is very low, services are great, support is wonderful, interface is a wow.
Pros
Sync. of Float with other calendars such as Outlook and google makes life easier to work. All the reminders sent are great.
Cons
Could not find anything wrong with this software.
Reasons for Choosing Float
Found more options in Float, it exactly has what our company needs.
Reasons for Switching to Float
After analyzing how it works we found that it does not contain all the features we are looking for.
Industry: Computer Software
Company size: 51–200 Employees
Used

Daily

for

2+ years

Review Source
---
Float for time management
Problematic - not 100% sure this is floats problem, as it seems designed for the restaurant/service industry, and we are more a agency/service business.
Pros
I like the fact you can filter and search by people and/or project
Cons
I don't like that you cannot see 3months in advance on 1 screen. It's still laggy when scrolling, we have 70 people timesheeted and we have project managers filling this in, they find it cumbersome. The repeating tasks are not well formed, as in if you set a repeating weekly task then want to edit one week to be say 3 days, it won't let you do it.
We have other awkward things around adding contractors or people leaving jobs, it would be nice if Float had more sample data as I think sometimes we uncover usecases they haven't tested for - atleast tested the UX for.
I'd love it to improve, as the last speed improvement they did was a step in the right direction, but more customisation is needed.
Industry: Information Technology & Services
Company size: 51–200 Employees
Used

Daily

for

6-12 months

Review Source
---
The best tool for our purpose, with some issues
Pros
It gives a good overview over the planned projects, even if there are many employees in different teams. The planning, time tracking and reporting features seem to work in a stable manner. Sorting and filtering is done really well.
Cons
There are some UX problems which are just plain weird. Scheduling time for an employee is tedious because the planned time affects the duration and vice-versa. We do our planning on a weekly basis instead of day-to-day, so we're often entering time planned like 0.4h/day which is more complicated than we would like it to be. There are some weird issues with the API as well, where some fields are not being applied correctly, or behavior changes with updates.
Industry: Information Technology & Services
Company size: 51–200 Employees
Used

Daily

for

1+ year

Review Source
---
Imaging floating through production or traffic management meetings!
We have been using it for almost 2 years, overall we are happy although it took a bit to get the hang of things. The customer service was super nice and helpful the couple of times I have reachedout.We have tried the time recording module a few months back but the price was too much for us at that time.
Pros
That once you get the hang of it is great tool for my team (about 40 team members). The big board gives great overview and the filters work like charm! As long as you have set them up correctly. This took a bit to click through all the team members but once done it make traffic management SO much easier!
Cons
Lack of multiple currencies, very cumbersome managment of retainer projects (those that need to be repeated month by month). Phases don't really work for me as it's too much maintenance and it's not the easiest to do
Reasons for Switching to Float
Interface, price, personal preferance that's difficult to pinpoint at the moment.