About Crunch
Founded in 2007, Crunch is a cloud-based accounting solution designed for small businesses, startups, contractors and freelancers. It is available only in the United Kingdom. Crunch allows for up to ten users per organization. Crunch allows users to send invoices, record expenses and view their finances anywhere, anytime. The software can file VAT returns and corporate taxes on behalf of users and also helps in preparing annual returns and self-assessments. The built-in payroll feature allows users to pay yourself and staff and issue pay slips. Crunch support includes FAQs, a forum, a knowledge base, online support, phone support, and video tutorials. It also provides unlimited support from dedicated client managers and a team of accountants.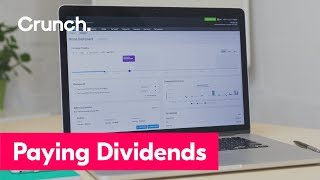 Crunch has a free version and offers a free trial. Crunch paid version starts at US$0.00/month.
Starting Price:
US$0.00/month
Industry: Professional Training & Coaching
Company size: 2–10 Employees
Review Source
---
Been using Crunch now for 5 years. Has been a huge help in growing my company - www.benjaminba...
I was an early adopter of the Crunch service because I bought into the idea of an online book keeping system backed up by accounting services. Crunch has delivered on all counts. Over five years we have grown our business nearly five-fold and Crunch has been a reliable partner throughout. Because they do so much more than the standard book keeping software systems (ie VAT returns, PAYE returns, audited annual accounts) it is hard to do a simple price comparison with book keeping software. In our calculations they have saved us money over the years and offer a low hassle factor (ie no missed VAT submissions or company house returns).
Things like having good looking invoices, user-friendly interfaces and people at the end of the phone for operational questions or accountancy issues is invaluable. It definitely helps with keeping tabs on monthly profitability and overdue invoices.
Yes, you need to be organised - and you need to enter the information. The best thing I ever did was make my assistant responsible for all aspects of book keeping. Now I can focus more on the business.
Overall, if you are looking for a professional accounting partner to help you grow your business I would recommend Crunch.
Pros
- Easy to learn and to use
- Combines accounting with book keeping
- Good for cash flow
- Responsive people
- Good alerts so accounting deadlines are met
Cons
- new developments are not always as quick to arrive as you would like
- financial reporting is OK, but not amazing - certainly good enough for a small business
Industry: Information Technology & Services
Company size: Self Employed
Used

Daily

for

2+ years

Review Source
---
Easy to navigate and reassuring
day-to-day business accounting. Ensuring I am always ahead of my accounting requirements. Even after striking off my company, Crunch have continued to offer support with HMRCs system issues. If I find myself as a sole trader or setting up a company in the future, I will be coming straight back to Crunch
Pros
Straightforward to use. Easy to track everything and stay on top of it. Is the difference between running a company successfully (or paying fines to HMRC)
Cons
Small learning curve and mobile app at first had a couple of small bugs, but nothing major.
Response from

Crunch

Hi Emma,

Thank you very much for taking the time to leave this feedback! It's great to hear that you found Crunch was able to help you run your company successfully and we look forward to welcoming you back in the future should the need arise.

All the best,

Jen - Client Experience Manager

Replied 24/11/2021
Crunch - Sigh
Oh how I used to love Crunch, the answer to all my one ban band freelance design business woes, well that's how it was for the first 6 months. It went sour after that and eventually rock bottom and perished, leaving a very bad taste in my mouth and a very stressful 18 months.
On the front of it, it's great at invoicing and keeping a tally of ins and outs.
Until you have to update all your expenses yourself, do your own reconcilliation (trawling through uploaded (when they work) csv bankstatements) and matching them off to the expenses you've already inputted. This technically is an accountant/book-keeper's role, so you're doing their work for them.
It's up to you to check your own information, again doing their work for them.
If you can put up with all the server errors, bugs, site crashes etc then fine, which was ok at first as the system was in it's infancy.
But then when you have to engage with a human being, expect to encounter the very junior front end account manager, who is usually pretty clueless.
Imagine this, you're needing to pay yourself, there's a bug in the system that they can't work out in the back end dev department, this holds you back from paying yourself for weeks while they try to sort it out. So you start withdrawing what you assume would be enough to keep you afloat to be told that the numbers now don't work out, then 6 months later with hardly any hair left you get to a state you think is 'fixed'.
Then more problems, I could list pages of problems.
I won't bother. Steer clear, use a human being trained in accountancy, one that has many years of experience behind them.
Not some jumped up cloud system that means you'll be spending sleepless nights worrying about and inputting data.
Response from

Crunch

Hi there,

We've been unable to find anyone on our system matching your name so unable to get in touch directly to sort these issues out, obviously very sorry to hear you've had a sub-par experience with us.

To address some of your issues directly:

Raising invoices / recording expenses and bank reconciliation are part and parcel of any online accounting or bookkeeping system. We recently launched a service called BankBolt which makes reconciliation significantly easier (and does away with upload errors), but some work on our clients' part is still required. You can of course find a shoebox accountancy service which will do all of this for you, but ultimately you're paying more to be a less informed business owner.

We've spent a long time building out our app infrastructure over the last few years and we've got one of the best around - we've only had one short instance of unplanned downtime in the last eighteen months.

To call our team "clueless" is rather disingenuous - we have a really rigorous in-house training program that is AAT and ACCA accredited - we actually won an award for it recently.

As mentioned above we've been unable to locate you on our system so cannot speak to issues with your individual account - afraid I can only apologise and assure you your experience is far from representative of the vast majority of our users. Keen to have a chat if you would like to reach out to us.

Replied 9/07/2013
Excellent stuff
A few years back I quit my job at an agency and started freelancing. Work came in, everything was great. I debated setting up a company but it looked complicated - it was less about the invoicing and whatnot, more about the legalities. After about 6 months of doing it myself, I realised it just wasn't efficient and decided to do something about it. I had no idea what to look for, but after a suggestion from a friend I contacted Crunch.
As far as business goes, it's been one of the best decisions I've ever made. After going through all my options, they set up a company for me, set me up on their system and explained how everything works. There's certainly been a learning curve, but then I'd never run a business before - thankfully they've been wonderful with answers to questions (that looking back) seem borderline idiotic. Reading another review on here (that in fairness prompted me to write this one), I wasn't quite sure what the guy/girl was talking about - my experience with their (incredibly tolerant) account handlers and accountants has been nothing short of fantastic.
The system itself is great - I do a lot of web work and it's pretty much what I would have built if I'd been building it. Expenses, invoicing and the rest is really simple to do, and it's great to have and see all my numbers and 'company financial stuff' in one easy-to-digest dashboard. Paperwork (including all the HMRC real time PAYE stuff) is all done and taken care of automagically. Which is nice.
Frankly, I can't praise them enough. I was really worried about doing the whole 'proper company' thing, but it's not really something I think about anymore - it's just another tool that helps me get my job done, maximise my earnings and keep me legal. There are very few companies I'm happy to wax lyrical about, but Crunch is certainly one of those (just ask anyone I've blathered on to about starting up on their own!).
Pros
Super helpful, easy to use, love the system. Hassle free accounting - I feel like they actually 'get' me and understand what I'm doing.
Industry: Computer Software
Company size: Self Employed
Used

Weekly

for

2+ years

Review Source
---
Running a small company made easy
Overall experience was excellent. The customer support was always helpful and the system was easy to use. I could not have run a single owner/directory company without them.
Pros
The best thing about using Crunch was the peace of mind when dealing with invoicing and tax. Everything was clear and I could be sure things were being handled properly.
Cons
There were sometimes bugs in the front end, like reconcilling bank account entries via .csv file. Upload and reconcile in one go didn't work, but uploading first, then reconcilling separarely after refreshing the front end did. It took a while before they did a UI refresh, and the bug still existed after that, but it wasn't a deal breaker!
Response from

Crunch

Hi Stephen,

Many thanks for this review, we really appreciate your detailed feedback! It's really great to hear that Crunch was able to offer you the peace of mind you needed to run your company.

Our product team are really keen to act on all the feedback we receive about the software and are taking a look at the bug you've mentioned. Thanks again!

All the best,

Jen - Client Experience Manager

Replied 24/11/2021