About authorize.net
Authorize.net helps makes it simple to accept electronic and credit card payments in person, online or over the phone. Get solutions that go to work for your business and let you focus on what you love best. Nearly 500,000 merchants. That's a lot of passion. We've been working with merchants and small businesses since 1996. As a leading payment gateway, Authorize.net is trusted by more than 430,000 merchants, handling more than 1 billion transactions and $149 billion in payments every year. Finally, something simple about running a business. Payment processing can be a big part of your business, but it doesn't have to be a big part of your time. We help make it simple, a low-stress part of doing business, with easy ways to streamline payments processing and that can help optimize your cash flow. Since 1996, Authorize.net has been a leading provider of payment gateway services, managing the submission of billions of transactions to processing networks on behalf of merchant customers. Authorize.net is a wholly owned subsidiary of Visa (NYSE: V). Authorize.net services are sold through a network of reseller partners including Independent Sales Organizations (ISOs), Merchant Service Providers (MSPs) and financial institutions that offer Authorize.net payment services to their merchant customers.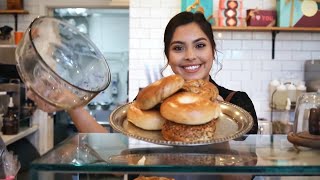 authorize.net does not have a free version and does not offer a free trial. authorize.net paid version starts at US$25.00/month.
Starting Price:
US$25.00/month
Alternatives to authorize.net
Industry: E-Learning
Company size: 51–200 Employees
Used

Daily

for

2+ years

Review Source
---
Discover the Power of Authorize.Net
Overall, Authorize.Net is a reliable and secure payment gateway service that offers a range of features and tools to help businesses accept and process payments online, in person, and over the phone. Its flexibility and integrations make it a convenient and flexible solution for businesses of all sizes and industries, although the cost may be a consideration for some businesses.
Pros
Authorize.Net is a very reliable and secured platform. The platform is PCI compliant and uses advanced security measures to protect our customers data and ensure secure transactions. It also offers a range of fraud prevention tools, such as address verification and card code verification. Those features helped us to reduce the risk of fraudulent activity. Another pro is the platform's flexibility and integrations. Authorize.Net supports a variety of payment types, including credit cards, debit cards, and electronic checks, and it can be easily integrated with a wide range of shopping carts and e-commerce platforms. This makes it a convenient and flexible solution for businesses of all sizes and industries.
Cons
Nothing to complain, but this platform requires merchants to have a merchant account in order to use its services, which can be an additional cost for businesses that do not already have one.
Industry: Construction
Company size: 11–50 Employees
Used

Daily

for

2+ years

Review Source
---
The most affordable payment processing option out there!
Pros
The fees are a fraction of some competitors, but the software works seamlessly
Cons
I can't think of anything I dislike. It really is awesome software.
Reasons for Choosing authorize.net
Pricing
Reasons for Switching to authorize.net
Easier to implement, much lower fees
Industry: Marketing & Advertising
Company size: 2–10 Employees
Used

Daily

for

1-5 months

Review Source
---
Holds Funds like PayPal Does - Avoid.
I'm not saying that Authorize.net does not work for everybody. But the digital marketer is in particular I would steer clear because it has the same issues that PayPal exhibits were sometimes a hold your funds for no reason and you have to fight to get them. Youre flagged as high risk
I was a customer with Authorize.net for about three months and I was approved for ACH bank transfers by their credit team. I put two of them through and all of a sudden my bank transfer account was shut down and they didn't tell me why other than my account was deemed high-risk by their bank and no matter what I did it would never be reopened ever. To my knowledge the only thing that makes it high-risk is that I charged about $5k in two days - Which I told the underwriter team was my norm before I signed up. They knew how much money I would be processing each month. They also told me that my business model wasn't elibigile for bank transfers.
My clients couldn't even ask for a refund. All they could do was dispute the charges that were on hold and if they did that it would hurt my account and my credit. To this day they still have about $4400 of my money that I will not get until the end of January if my account is in good standing. Well I shut down the account and moved over to QuickBooks so hopefully I get paid.
Again I'm doing recurring bank transfers with my client so this might not be the case for everybody and this might be great for credit card transactions.
Pros
It was very easy to set up recurring payments and sync with my webmaster.
Cons
- The UI is extremely outdated and looks like it's from the early 2000s.
- Your invoices are not customizable and they look tacky
- Navigating around the menu is not user-friendly as finding where you're trying to go and can be difficult
- Customer support is not the greatest and sometimes I can't help you with your problems or get back to you in a timely matter
Reasons for Switching to authorize.net
I moved to QuickBooks.
Industry: Retail
Company size: 11–50 Employees
Used

Daily

for

2+ years

Review Source
---
Very Useful CC Gateway
Authorize.net is really a payment gateway for your site or business. We have utilized the mobile application for 1 off transactions and have been pleased with how it works. It is not made to be your whole inventory tracker in the least bit, but it does its job for the occasional transaction. We have been using the gateway on our sites for years. We have used Magento, and WooCommerce and now Shopify for our site. We did have some issues with WooCommerce and finding plugins for the payment gateway that worked for all we needed it to. That being said, for the majority of the time it has worked.
Thank you
Pros
It really has never failed us when utilizing the application to run transactions on the go. It has worked for us for years.
Cons
Integrations with WooCommerce has proven difficult at times. We have utilized the official plugin for some time, but that has recently started to have problems for us. We ended up switching to a new backend for our site. We'll probably still be utilizing Authorize.net though.
Industry: Internet
Company size: 11–50 Employees
Used

Daily

for

2+ years

Review Source
---
Gets the job done with hardly any issues ever.
Pros
Authorize.net is our payment gateway, as we are a company that runs several credit card transactions daily. The fees are minimal, the customer service has always been great (even if, at times, the reasons I had to call we're not so great), and the website is about the simplest one I've ever used, considering all of the information it processes. We don't use any POS devices, just the website, but that's still MORE than enough for us.
Cons
I wish it was easier to edit ARB subscriptions; for example, if I want to simply change the date that a customer's auto-charge runs, I have to actually delete the whole thing, and create a new one to reflect the date change. That's pretty annoying, but for a website that hasn't really changed much in the 12 years since I first began using it, I can only expect so much at this point.