About Resource Guru
Resource Guru is a cloud-based resource scheduling application that is suitable for organizations of all sizes. This application enables booking and rescheduling through the calendar feature and a drag-and-drop scheduling tool. This solution also includes a leave management system for PTO approval and scheduling purposes. Resource Guru's availability bar calculates the amount of free time available for users, employees, and other resources. The resource management feature allows users to schedule people, conference rooms, call lines, and other resources on a single synced calendar. Administrators can customize user access per project guidelines. Resource Guru creates real-time reports to provide status information about the utilization of resources and free capacity. The software utilizes 256-bit SSL encryption for data transfer.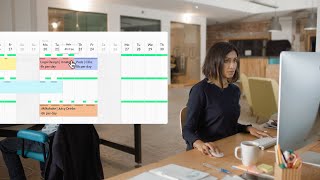 Resource Guru does not have a free version but does offer a free trial. Resource Guru paid version starts at US$3.00/month.
Pricing Details:
30-day free trial, no credit card required. Grasshopper: $3/user/month (billed monthly) or $2.50/user/month (billed annually). Blackbelt: $5/user/month (billed monthly) or $4.16/user/month (billed annually). Master: $8/user/month (billed monthly) or $6.65/user/month (billed annually).
View Pricing Plans
Alternatives to Resource Guru
Industry: Construction
Company size: 5,001-10,000 Employees
Used

Daily

for

6-12 months

Review Source
---
Simple and very easy to use resource scheduling\tracking app.
Resource Guru is a great resource scheduling application for a simple use cases. It does what it promises perfectly. The UI is very friendly and pleasant - make for a great user experience. I used it to track the tasks for my team for almost a year. I would have kept using it but the company mandated a different tracking system and I had to abandon it. I like that Resource Guru'a focus on their product and customer service. I also appreciated the slow introduction of new features. Overall, very pleasant and satisfactory experience with a great application.
Pros
- Ease of use
- Very pleasant UI
- Flexibility
Cons
- Lack of features. The application does the simple scheduling\tracking perfectly though.
- Copy\paste of resource tasks was not available at the time
Reasons for Switching to Resource Guru
The balance of features, ease-of-use, UI and the price.
Industry: Construction
Company size: 11-50 Employees
Used

Daily

for

1+ year

Review Source
---
Game Changer
Pros
The ability to schedule out months at a time. Small projects do not get lost in the shuffle of construction projects that go on months at a time where we are constantly pulling on and off of. It is so easy to use and customize. Field staff caught on intuitively and almost immediately.
Cons
I cant think of anything I don't love about RG. I do not use many of the advanced features because we have project management software that gives us reporting.
Reasons for Switching to Resource Guru
It seems easiest and most intuitively laid out.
Industry: Marketing & Advertising
Company size: 11-50 Employees
Used

Daily

for

2+ years

Review Source
---
Perfect for Tracking and Plotting work
We are a fast and high turnover business with multiple projects and timelines through many Designers/Creative/Strategist/Content. Xcell was just not cutting it. This way you can map out all your work and then filter it to find resource or projects super fast.
Pros
It's super easy to plot your work and manage time against individual projects and resource
Cons
I would like to add multiple bookers, like you can with People and resource
Unable to highlight the name when you are putting in New Project, you have backspace.
No Need for project code - would be nice to deselect this.
Industry: Retail
Company size: 51-200 Employees
Used

Daily

for

1+ year

Review Source
---
Glorified spreadsheet
Causes more problems than it solves. We used to use a spreadsheet, it was much better than this.
Pros
Nothing at all. It has no redeeming qualities.
Cons
Allows you to book time without tasks. When asked to change this was told couldn't because some companies want that function, ie it isn't an option as it should be. The drop downs are fiddle and make it easy to select a blank, but doesn't warn you. Can't toggle between scrolling list and typing to search without cl king out of area. You have a set number of hours per day you need to book but it doesn't highlight those that are short- you have to hover to see remaining time but that function doesn't work properly, resulting in multiple clicks to get it to trigger. Colour by project doesn't actually do it, I'm on 6 projects yet only see 2 colours. Can push to calendar but not pull- useless function as meetings are booked in calendar to allow invites, you want guru to pull that data in to autofill. Though it is web based it is impossible to use on a mobile. The popups are always off screen, making it impossible to use - mobile friendly websites have been around for a very long time, lazy to not have it here, particularly as would allow people who are on the road to log their time on he go.
Not worth the hassle even if free.
Industry: Media Production
Company size: 51-200 Employees
Used

Daily

for

2+ years

Review Source
---
usage of GURU
I do find it easy to use, very intuitive and clear interfaces. I do do the inductions of new 'Client managers' on how to view their requested resources and everybody likes it
Pros
The simplicity of the usage and interface
Cons
I could not edit information of members of the team once they are listed.
Response from

Resource Guru

Hi Mimi

Thanks for sharing your feedback! Once your team activate their account, their photo comes under their control (along with their name and email address). Resource Guru was designed so that each person invited into the app has control over their own details and can keep their own details up to date. This helps to prevent one person from being burdened with keeping everything up to date. So, the best thing to do is to ask your team to update their own photos themselves.

If you have any resources that have been added to your account without being invited (or who have yet to activate their invite) then you should still be able to upload photos for them.

Please let me know if there's anything else we can do to help :)

Thanks,
Michelle

Replied 31/03/2022