About SuiteDash
SuiteDash is a business management solution that helps organizations streamline operations related to workflow optimization, subscription management, feedback collection, file storage and more on a centralized platform. The project management module provides a built-in kanban board, which lets employees visualize task status and progress. SuiteDash allows staff members to create online client proposals and automatically convert them into invoices to receive payments. Administrators can track time spent by employees on tasks or projects and generate estimates or bills based on pre-set hourly rates. It offers an internal instant messaging tool, which lets team members establish two-way communication in real-time. Additionally, supervisors can create recurring profiles to auto-populate items, taxes and discounts across invoices generated on a weekly, monthly or tri-monthly basis. SuiteDash facilitates integration with several third-party solutions, such as Zapier, Quickbooks, Stripe, Braintree and PayPal. It is available on monthly and annual pricing and support is extended via documentation, video tutorials, FAQs and email.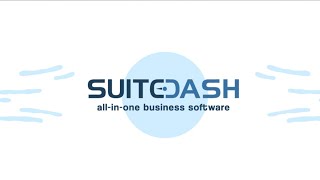 SuiteDash does not have a free version but does offer a free trial. SuiteDash paid version starts at US$19.00/month.
Starting Price:
US$19.00/month
Alternatives to SuiteDash
Industry: Marketing & Advertising
Company size: 2–10 Employees
Used

Daily

for

1-5 months

Review Source
---
SuiteDash is an amazing all-in-one CRM (and so much more!)
I never really had a handle on my client interactions; they were always scattered. Now, with SuiteDash, everything is in one place. I can see all of the messages, tasks, client requests, files, etc, that are associated with a project *in one place*. It's practically magic.... truly.
I am appreciating how much time I save automating client interactions. Yes, they may take a bit to plan and add to the system but it's SO worth it.
Here's an example workflow: send proposal - proposal accepted > invoice is automatically generated; client pays invoice > 5 automations are triggered, including: project template generated, granting client access to resource files, project tasks auto-created and added to my calendar... the list goes on and on!
Pros
SuiteDash is extremely full-featured. It replaces so many other SaaS tools I have cobbled together over the past 10 years. Now I'm able to run my business more efficiently while providing clients with a top-notch user experience. (Yes, I'm referring to the fully white-labeled client portal app that's included!)
I am amazed at the myriad ways I have automated my business processes and client interactions so that the experience is high-touch and nurturing. As a business owner who's used to doing everything myself, SD saves me time in the long run because I can set up a workflow once and reuse it forever (or until I change it!).
The SD team continually adds improvements and upgrades to the platform, and they actually LISTEN to SD users in their Facebook community. I made a case for adding an additional automation option and was pleased to see it implemented within a few weeks. Very impresssed.
Cons
SuiteDash is a powerful, complex system, so it can be a bit intimidating at first. That's always the downside to any tool that is this feature-rich. It's not something you can learn in a day, but if you're committed to properly planning out your workflows, watching the SD tutorial videos, reviewing the excellent help documentation and taking advantage of the FB user community (don't forget to join!) and SD support team, you'll set yourself up for success.
My suggestion... don't rush it. Take your time to learn the system by creating test/dummy accounts and workflows so you can really understand how to use this tool most efficiently and effectively.
Industry: Marketing & Advertising
Company size: Self Employed
Used

Daily

for

1-5 months

Review Source
---
"Beyond everything I was looking for..."
Pros
Firstly, from the top down the company cares about the success of its customers. It's unrivaled in anything I've ever experienced. From [sensitive content hidden], the entire team and system, there's everything you to achieve max productivity with training, tutorials, on-page guides, and even direct 1 on 1 coaching/training. I was looking for a CRM initially but found that SuiteDash offered much more in the way of customer experience interacting with my brand through the Customer Portal that's fully custom branded. One of the coolest features is "Circles". It made my customer segmentation, and content delivery so easy, and more robust for the customer experience as it allows us to deliver a personalized experience when they log in to their portal. I can share docs, resources, invoices, downloadables, and even a learning section that could be used to walk a customer through an orientation and training of sorts. All of these things enhance our relationship with our cliens. I've hardly scratched the surface of the potential and every day I discover new ways to use the platform to grow reach and influence. The Portal is #1 for me but I say that because all of the other functions are there too, email automation, customer milestone progressions, behavior conditional content delivery, and sales automation. invoicing, proposals, seriously almost everything. It's akin to a fully custom-developed system that would cost multiple 6 figures or more. This thing is the cat's meow!
Cons
The functionality is so robust there are many options that require some study to get up to full speed. Although the options and customization features are really straightforward and intuitive, i.e. they tend to be where you think they'd be, it still takes a little time to get acquainted and learn the lay of the land. That said, the support is fantastic and [sensitive content hidden] has invested a ton in creating tutorials throughout on virtually every detail. I'm a slow learner, but I believe if it's worth shortening the learning curve they do offer direct help with setup and training.
Reasons for Choosing SuiteDash
SuiteDash offered so much more functionality and streamlined! Everything works so well it's hard to beat. The other aspect is that customer support is a delight to get assistance from. They really care about their customers, as I think other companies do too, but the team at SuiteDash really has a handle on it and are extremely competent.
Reasons for Switching to SuiteDash
It's truly an All-in-one system with all aspects of client acquisition to relation management, content delivery, Learning Management, Marketing and Automation... there is so much here and it's so seamless to use, everything is where you think it would be - very intuitive. Moving to SuiteDash was No-brainer! Unlimited Contacts is huge too!
Response from

SuiteDash

Hi Robbie,

Thank you so much for your detailed and thoughtful review of SuiteDash! We are so glad to hear that you are finding our platform to be a valuable tool for your business.

We appreciate your feedback on the functionality of SuiteDash, the customer support, and the overall experience. We are always working to improve our platform and add new features, so please continue to provide us with your feedback.

We are particularly proud of our customer support team. We believe that providing excellent customer support is essential to our success, and we are committed to providing our customers with the best possible experience.

We are also glad to hear that you are finding SuiteDash to be a valuable tool for your growing company. We know that growing pains can be difficult, but we are confident that SuiteDash can help you to manage your business more efficiently and effectively.

We are so glad that you are a valued SuiteDash customer!

Your friends at SuiteDash

Replied 22/05/2023
Industry: Marketing & Advertising
Company size: 2–10 Employees
Used

Daily

for

1+ year

Review Source
---
A CRM that can't take payments, and an "it is what it is, deal with it" approach from...
Overall it's been good. Despite the infuriating load times and confused design, I like the software and the community. I also quite like the staff.
But this experience, and the response from [SENSITIVE CONTENT] has left me with a very sour taste in my mouth. I'm rather heavily integrated with Suitedash, so upping and leaving is a big decision but I currently can't trust that they have my interests at heart.
Pros
Suitedash is a great platform when it works. Granted, it's slower than a stoned snail and it's not winning any beauty awards anytime soon, but it's open, and there's buckets of potential.
Cons
I'll start small: It's slow, really slow. I'm waiting 10 seconds between page loads. I have fibre broadband and all that good stuff, and have accessed the platform from plenty of other connections, so [SENSITIVE CONTENT] ' repeat potestations that it's fast for them just don't cut it. It's slow, admit it.
It's ugly. The interface smacks of something made by someone who saw a CRM, and without much design experience, decided they wanted to do things differently. There's a custom CSS area, but it feels strange having to add my own code to stop my CRM from looking like a multi-era nostalgia game drank too much koolaid.
But these are just appetisers. After having ploughed time into setup (grinding 10 second load after grinding 10 second load) it seems they have no idea about European credit card requirements, which have left most of Europe, and now the UK, without Stripe payments processing. When SCA enforcement came into complete enforcement, many of us have been left without a reliable way to get paid.
They have known about this for over a year. Some of their clients tried warning them, but were ignored.
The required work to get their Stripe integration up to date clocks in at around 80 lines of code (I've performed this myself on some of my own personal implementations). I've been told the fix is coming in weeks rather than days, and furnished with a rather lengthy "It is what it is, just deal with it" response from the [SENSITIVE CONTENT]
Industry: Marketing & Advertising
Company size: Self Employed
Used

Daily

for

1+ year

Review Source
---
Full Feature CRM Built For Professionals
Overall SuiteDash has provided an effective CRM for my small business. The learning curve and daunting number of customizations, FLOWs, automations, etc. can be seen as a drawback though. I would still recommend people give it a spin and kick the tires at least, but do understand that it will take days to build out a needed pieces of your client portal.
Pros
SuiteDash is the most robust CRM I have used to date. The ability to create custom circles (segmented customer areas) allows small operators to manage large client loads and many projects simultaneously.
Cons
Speed, speed, and speed! SuiteDash has made some improvements over the past year to improve load times within their app, but its still one of the slowest services I use. Page load times are never less than 2 seconds, generally closer to 4 seconds. They absolutely need to remedy this to ever match the top players.
Response from

SuiteDash

Hi Tyler,

Thank you for sharing your thoughts on SuiteDash. We're delighted to hear that our CRM's robust features, particularly the custom circles, have been beneficial in managing your client loads and projects effectively.

We appreciate your feedback regarding the speed of the application. Your input is valuable as we strive to provide an optimal user experience. We're actively dedicated to enhancing load times and performance, and your patience is greatly appreciated as we work on this aspect.

We understand that the learning curve and extensive customizations may be challenging, and we're continuously working to improve user onboarding and simplify the setup process.

Thank you for your recommendation and your willingness to explore SuiteDash's potential. Your insights inspire us to keep refining our platform to better serve you and others in the community.

Your friends at SuiteDash

Replied 22/08/2023
Industry: Marketing & Advertising
Company size: 2–10 Employees
Used

Daily

for

6-12 months

Review Source
---
All In One Solution
Since the beginning and after 40 crms and nothing but problems from my current one at the time after 8 years of being held hostage i made the switch and haven't looked back!
Pros
Support, Ease of Use, Options available the communication and training onboarding they have
Cons
if there is anything i would just say its very comprehensive and there is alot there but i dont think thats something to like least.
Response from

SuiteDash

Hi Todd,

Thank you for taking the time to write such a detailed review of SuiteDash! We're so glad to hear that you're finding our software to be so comprehensive and user-friendly.

We understand that the sheer number of features and options available in SuiteDash can be overwhelming at first, but we're always working to make our software as easy to use as possible. We also have a team of friendly and knowledgeable support staff who are always happy to help answer any questions you may have.

We're also sorry to hear that you had a bad experience with other CRMs. We understand that switching to a new CRM can be a daunting task, but we're glad to hear that you've found SuiteDash to be a better fit for your business.

We're always looking for ways to improve our product, and we appreciate your feedback. We'll definitely keep your comments in mind as we continue to develop SuiteDash.

Thank you again for your review! We're always happy to hear from our customers, and we're grateful for your support.

Your friends at SuiteDash

Replied 19/05/2023