About athenaOne
athenahealth, recently ranked #1 by 2022 Best in KLAS for athenaClinials Ambulatory EMR for 11-75 physicians and athenaIDX practice management, provides cloud-based services for electronic health records (EHR), revenue cycle management & medical billing, patient engagement, care coordination, and population health management, as well as Epocrates and other point-of-care mobile apps. athenahealth currently works with a network of more than 160,000 providers. The EHR offers a homepage that allows users to review the daily schedule and patient information, manage orders, and view incoming lab results. The billing module can be used in tandem with the EHR or on its own, and features a patented and continuously updated rules engine. Medical practice management tools include visibility into daily responsibilities, custom benchmarking, proactive trends analysis, and more. Patients can utilize a patient portal to review history, pay bills, sign forms, and schedule appointments. Reminders can be delivered via phone, email, or text message; patients can even be alerted when test results are waiting in the patient portal.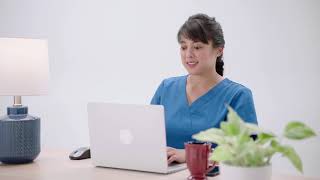 athenaOne does not have a free version.
Starting Price:
Not provided by vendor
Pricing Details:
Free demo on request.
Alternatives to athenaOne
Industry: Hospital & Health Care
Company size: 11-50 Employees
Used

Daily

for

1+ year

Review Source
---
Very easy to pick up and get going.
Pros
The user interface is very friendly and everything is set up to guide you through easily while entering patient information.
Cons
Sometimes the add on software like the label printer and document printer would stop working, but that is rare.
Industry: Medical Practice
Company size: 51-200 Employees
Used

Daily

for

2+ years

Review Source
---
Athena review
For the most part excellent. Upgrades and updates seem to have slowed down and I think Athena has leaned more on the Market Place Vendors and less on enhancing included offers. I have made suggestions over the years and have given up as I do not feel the suggestions postings are something that Athena has been able to keep up with.
Pros
Claims scrubbing software. Our claims go out clean and are paid quickly. Support with MIPS. Reporting capability. Athena Text messaging. Versatility, software runs on any device. Athena text messaging. Monthly account manager calls and metrics. Partnership. Ease of creating order sets and working in clinicals. Market place partnerships are great and enhance the software and functions. Not afraid to be disruptive and things up looking for best and innovative practices.
Cons
Collector and Communicator insurance card copy do not communicate. Hoping one day soon you will be able to interface with EPIC. The reporting is so good that sometimes I need more support to ensure I am selecting the correct criteria.
Reasons for Switching to athenaOne
User friendly, partnership, and overall program functions. Collector (claims scrubbing software), reporting, training, training/test site and learning portal. I had an on boarding team with Athena and my practice. The support and time we took to on board were invaluable. I loved Athena's Mission, values and vision. The MV&V was once on business cards, I really liked that, not sure what happened and haven't checked to see if it changed.
Industry: Hospital & Health Care
Company size: 2-10 Employees
Used

Daily

for

2+ years

Review Source
---
Sea change
When we selected athenaOne, we requested an (unreasonable) implementation within one month. They (appropriately) warned that this was not recommended but went along with us and WE DID IT. There were definitely issues that had to be addressed going forward but it was accomplished fairly quickly and smoothly and we were moving onto process improvement within the two months of implementation. We did identify and make improvements. Implementation for our Ortho group was 3/1/2019 and for the GYN group was 5/1/2019. In 10/2019, our accountant reported that we were better than we had been in 20 years! This is the sea change that occurred. The amount of clinical work and number of patients was not significantly different and despite high staff turnover, a location change, and a new EHR, the improvements that we were able to identify and implement moved us from being underwater to riding a wave of success.
Pros
The most important features of athenaOne which have produced a SEA CHANGE for our practices are 1) easy access to demographic, clinical, scheduling and billing information regardless of your role, 2) remarkable and rigorous data collection and report functions that allow optimal decision-making and tracking of business functions, and 3) an optimal platform for developing and implementing PROCESSES which improve efficiency, reduce human work and reduce human error.
Cons
The only thing I don't like is that I don't optimally use all of the features because I haven't learned what they are yet! We have been using athenaOne for a little over three years and there are still a large number of features and processes that I could implement or use in our small practices. There is always a better way!
Industry: Health, Wellness & Fitness
Company size: 2-10 Employees
Used

Daily

for

2+ years

Review Source
---
Terrible experience
When we first signed on with Athena almost 5 years ago things were OK. It seemed like they provided us with the onboarding help we needed, but, in the last year, it has been beyond terrible. You probably won't believe what I am about to say, but it is 100% true. 2 years into using Athena, we decided to change our practice name and speciality, and essentially needed to start another 'company' with all new tax ID etc. It required us to essentially onboard and become credentialed from the beginning again. I was assigned to someone named [SENSITIVE CONTENT] to work with this. We were about 7-8 months into the process when I started having the feeling that something was wrong, because no one was asking us for any information. I kept emailing and calling [SENSITIVE CONTENT] for reassurance that everything was going according to plan because our go live date was coming up. We had put out a lot of messaging to our patients that this big change was coming etc. I must have asked at least 6 or 7 times for clarification and he kept responding that everything was good to go. We 2 days before our go live date my rep called and apologized as she told me that actually, nothing had happened. The implementation of the new practice had been started or gotten off the ground. Apparently it had not 'gotten assigned to anyone in the right department'. Of course I was livid and just essentially dropped the process because Covid was happening and there was too much other stuff going on at the time.
Pros
The only thing I think has been really good has been its interface with labs and imaging
Cons
User ability and support: It is impossible to get any one on one help. It takes days to weeks to get someone to respond to a call. They require you submit these 'cases' when you have an urgent need which don't ever get addressed. It has been a nightmare. They are very expensive and so not worth it for what you get.
Industry: Hospital & Health Care
Company size: 51-200 Employees
Used

Daily

for

2+ years

Review Source
---
Athena EMR
Overall, very good EMR. Great price. Poor support and improvements on hospital platform
Pros
Lots of billing intelligence and assistance.
Cons
They focus heavily on the ambulatory side, and not as much on the hospital side.
Also- long wait times for customer support.
Reasons for Choosing athenaOne
We needed to have the clinic and hospital on the same platform
Reasons for Switching to athenaOne
cost