About Vantage Circle
Vantage Circle is an award-winning employee engagement and recognition platform. We help HR professionals drive Holistic Employee Engagement through our products, namely, Rewards and Recognition, Feedback, Exclusive Perks, and Corporate Wellness platforms. We use AI and machine learning to deliver easy-to-use and effective employee engagement solutions to HR. Our platform boasts a user base of 2M+ employees from 700+ clients across the globe. Our platform also has a very intuitive and easy-to-use dashboard that simplifies HR management and provides HR professionals with a comprehensive view of their recognition program with advanced admin roles, budgeting and allocation tools, and rewards and badge configuration. We are also the preferred partner for Microsoft Teams, People Strong, and other HRMS/HCM platforms. Our cloud-based Rewards and Recognition Program provides a customizable rewards and social recognition platform for organizations. We are a mobile-first platform enabling real-time and round-the-clock support to employees for smooth engagement with both quantitative and qualitative approaches. With features such as rewards allocation and distribution, social recognition, badges and prizes, an analytics dashboard, and many others, our products completely automate the overall process of rewards management within an organization and improve employee motivation, engagement, productivity, and satisfaction. The R&R program on our platform allows for a points-based system that enables easier budgeting and allocation of rewards as well as adds flexibility, meaning, and efficiency to the same. Vantage Perks is the one-stop employee benefits and discount platform to supplement an organization's perks and benefits programs, at no cost to the organization or its employees. We have a Global Catalog of popular online merchants and in-store retailers that enable employees to select benefits that align with their interests. With a simple and easy-to-use interface, Vantage Perks integrates seamlessly with the HRMS. Vantage Perks also comes with a classified solution - where employees can sell and purchase goods within the organization, ensuring a secure, safe, and trusted marketplace for all. The mobile app gives employees easy access to explore the perks and discounts, all at their fingertips. With over 2M+ employees from top companies like Infosys, Paypal, Cognizant, Aon Hewitt, Intuit, and many others, we ensure employees have a fulfilling employee experience with our benefits solution. Vantage Pulse is an Employee Survey Tool that helps measure the effectiveness of the Engagement strategies that are put in place. It is one of the crucial products offered by Vantage Circle that helps you make quick and data-driven decisions by collecting meaningful employee feedback. Vantage Pulse is a pulse survey tool that deviates from traditional surveys by making the survey process fast, quick, and anonymous for employees. Feedback responses are made more accurate in Vantage Pulse with the help of the eNPS format. For employers, Vantage Pulse is the ideal tool that presents features like an admin dashboard, feedback loops, data-driven trends, and analysis, and questions from over 30+ categories and is incredibly accessible over multiple platforms. Vantage Fit is an AI-based corporate wellness platform that enables organizations to nurture a healthy workforce by enabling a gamified wellness experience for a diverse workforce. Meet your workforce's wellness needs through team events and incentivize health achievements with Vantage Fit redeemable reward points.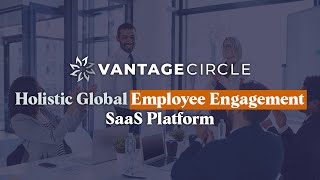 Vantage Circle does not have a free version and does not offer a free trial.
Alternatives to Vantage Circle
Industry: Information Technology & Services
Company size: 10,000+ Employees
Used

Monthly

for

2+ years

Review Source
---
A plethora of products & services under one umbrella - extremely useful and simple to use !!
Wonderful overall experience! Vantage Circle is actually a medium wherein a bundle of products and services are offered along with cashback rewards, all served to the end user at a great convenience. Thank you!
Pros
The most desirable feature of using Vantage Circle is its simplicity or ease of use - the products are all divided into various categories like food and dining, fashion and accessories, electronics and gadgets, etc. The moment I click on a category of my requirement, various e-commerce websites, etc. open up that offer those products, services and which you can choose from. The cashback offers section proves beneficial too as I get discounted prices for the products/services in terms of gift cards. The integration with e-commerce apps like Amazon, Flipkart, Myntra, etc. is very swift as well. For instance, during the ongoing Flipkart, Amazon Big Billion Days sale, I redeemed certain vantage points as gift cards which were instantly delivered to my mailbox and which could be used instantly, without any delay.
Cons
Vantage Circle offers so many benefits to an end user like me that I can't think of any undesirable, missing feature.
Industry: Information Technology & Services
Company size: 5,001–10,000 Employees
Used

Monthly

for

1+ year

Review Source
---
Best Employee Rewarding Experience till date
One stop employee benefits program for all the organizations. Employees would feel honored and recognized for their work instead of other physical gifts.
Pros
1. Ease of use - No Knowledge curve is required to use this website. 2. Wide variety of options to choose from - Almost all major outlets are covered.3. Easy redemption - Redemption of Vantage points is super easy.4. Highly responsive customer service - Customer service is excellent.
Cons
1. Festive day deals - Exclusive festive day deals can be brought (Something like Big billion days of Flipkart) where employees can make better use of their vantage points.2. Better communication of offers - Exclusive and attractive offers can be communicated to employees when available.3. Some offers are of no use which could be removed- For E.g. I see bookmyshow 1+1 offer where I can avail one free ticket. But when availed, it is the same of what is already there in the bookmyshow (Even for Nonemployees).
Industry: Consumer Services
Company size: 1,001–5,000 Employees
Used

Weekly

for

2+ years

Review Source
---
Great rewards & recognition platform
Pros
Easy to use. Easy redemption. Multiple categories available for redeemtion.
Cons
I have not come across any.l but may application interface can be further simplified.
Industry: Capital Markets
Company size: 10,000+ Employees
Used

Weekly

for

1+ year

Review Source
---
Product review for Vantage Circle
Amazing experience while using Vantage Circle
Pros
It is an amazing platform for any corporate employee
Cons
I don't find any negative thing about Vantage circle as it is an easy tool used for Employee Engagement.
Industry: Internet
Company size: 2–10 Employees
Used

Weekly

for

6-12 months

Review Source
---
Very good program
Pros
Easy to use and has good optionsVery good customer service
Cons
I think the tobacco system is not as it should beSome products do not have a discount