About Blackboard Collaborate
Blackboard Collaborate is an online collaborative learning solution designed primarily for elementary and high schools, higher education and government facilities. Blackboard Collaborate offers a browser-based web conferencing tool to facilitate interaction between instructors and students. It has a classroom chatter feature that offers a chatting platform for students to share text, audio and video content. The interactive whiteboard feature displays PowerPoint slides for engaging multiple participants with a single presentation. Whiteboard content can be added or edited directly from Blackboard Collaborate without opening PowerPoint. Users can personalize their profiles with pictures, videos and other content to facilitate communication. Blackboard Collaborate allows users to share PowerPoint and PDF files with classes without any additional software required. The solution can be integrated with Blackboard Learn to provide a complete learning management system (LMS).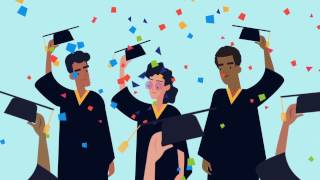 Blackboard Collaborate pricing
Blackboard Collaborate has a free version and offers a free trial.
Starting Price:
Not provided by vendor
Pricing Details:
Contact Blackboard directly for detailed pricing information.
Alternatives to Blackboard Collaborate
Blackboard Collaborate Reviews
Industry: Education Management
Company size: 11-50 Employees
Used

Weekly

for

2+ years

Review Source
---
Very simple and intuitive.
Blackboard Collaborate is an excellent tool which is very effectively in educational environments however for SMEs there are better alternatives with similar features at lower prices.
Pros
Blackboard Collaborate is a simple and powerful tool. Features like creating groups and file sharing allow users to improve their user experience while using the software. I appreciate that the video quality would be stable despite of the difficulties in connectivity we could experience. What I like the most is the fact that you do not need to download any additional app to use this software on your phone.
Cons
I have not had any problems while using the app however I think that some additional functions can be implemented such as a button to control the level of audio, annotations and a video speed controller.
Industry: Education Management
Company size: 1,001-5,000 Employees
Used

Daily

for

2+ years

Review Source
---
Online Learning Platform
Pros
A great software for large class groups with features geared towards teaching and learning.
The option to record meetings and save to the cloud makes it a great platform for creating pre-recordings for classes.
The breakout room feature makes it easy to manage large groups by separating them and visiting each group individually.
The amount of control provided to the host over the features is great for class management.
Cons
For sessions to run smoothly the internet connection has to be extremely fast.
The bandwidth requirement for use of this software is very high and causes students to disconnect frequently.
The platform can glitch at times and may require a restart before normal use can be resumed.
Industry: Marketing & Advertising
Company size: 2-10 Employees
Used

Weekly

for

1+ year

Review Source
---
Your Blacboard virtual classroom integration
The overall experience of Blackboard Collaborate is compliant and straightforward because as I said it does not have many features or differentiators against its market competition, it is simply the blackboard addon to take online classes or virtual meetings, its stability also characterizes it but from there on out, it is a pretty normal platform, and very easy to use.
Pros
What makes collaborate stand out is its stability when it comes to virtual meetings, of course depending on your network is what determines your experience during the meeting of course. Another thing is that in my case, being still a student, the collaborate is already integrated into the class in a section where either the teacher creates the icon on the left bar, or you simply go to the blackboard tools and you can find there the meeting you want to enter the entire course you have. The platform is designed for you to join immediately so if you are in a hurry, the software will take care of that and help you with that.
Cons
I didn't see many disadvantages of blackboard collaborate when it comes to taking classes or having meetings with my team when planning projects, since it is a virtual meeting software that complies but is quite simple, which does not have many differentiators out of the market. It is quite reliable, but for some reason, my teachers prefer to take better classes in Microsoft Teams because they feel it has better and more features than blacboard collaborate.
Industry: E-Learning
Company size: 1,001-5,000 Employees
Used

Daily

for

2+ years

Review Source
---
Bb Collaborate Brings Life to Online-Learning Courses
Overall, I am very happy using Blackboard Collaborate for my online asynchronous (speech communication) courses, as they have made my transfer to online teaching such an easy one! I can't think of a better way to present material for students, and to help individuals during coaching sessions and meetings. So easy to use, presenting in an inviting and simply way (visually) and my students have found it easy to use as well.
Pros
The easy to use Bb Collaborate helps keep an online class alive. The recording options allows teachers to teach an online course, have the experience recorded, and then uploaded for later viewing for those students unable to attend live. For asynchronous classes, setting up individual meetings, or sessions for coaching students (especially for speech communication courses) is so helpful, easy to use, and very easy for students to simply click on a link to join the meeting. I feel it is a safer version than zoom, and the file-sharing, and screen-sharing options make it versatile and user-friendly for teaches and students alike. My favorite feature is the scheduling set-up: you can easily invite individuals or an entire class by sending the link to them via an email, and creating a time-frame for entering the meeting. The icons on the meeting page are also easy to navigate for first-time users (most of my students are using this for the first time) .
Cons
Some of the "how to" features when searching for help in using the application were not as clearly presented (there's a lot to navigate through on those help pages), but this is the only aspect of this teaching tool that I would re-visit. The rest of the software hasn't show to be difficult to use, in any way.
Industry: Automotive
Company size: 2-10 Employees
Used

Weekly

for

1+ year

Review Source
---
Awesome page for study
In was using this app since I was in high school and I really use it for study and sent my homeworks and works, it was so easy to use, and now with my industry I been thinking in use this app, and my workers love it, beacuse is like a stay in the school, and you can sent all the works or anything that they need to show me.
Pros
This app is for all the people who are studing or working in houses, is so easy to use and they have a lot of settings to had more control. You can upload any document for all your workers or for your students.
Cons
Honestly this app is a little outdated but it's a good app. I mean nowadays there are a lot of this type of page for students and for some industry, and this app has not more diference than the others.
Reasons for Choosing Blackboard Collaborate
Is more popular
Reasons for Switching to Blackboard Collaborate
I use more google