About MailerLite
MailerLite is a cloud-based email marketing solution. Key features include campaign reporting, email automation, subscriber list management and result tracking. The solution helps users to design email campaigns in the form of newsletters. A drag and drop editor enables users to design and create content by adding text, images, videos and social media links. Subscriber management features let users create and upload subscriber lists in CSV, TXT and Excel format. Users can store recipient contact information including email addresses, phone numbers, cities and countries. Users can track recipient activity, including the number of emails viewed and clicked, the number of unsubscribed recipients, spam complaints and bounce rates. MailerLite also helps users design workflows that can include custom email addresses, dates and times. The solution also helps users track workflow status on a periodic basis. Monthly and annual subscriptions are available. Support is offered via email and 24/7 live chat.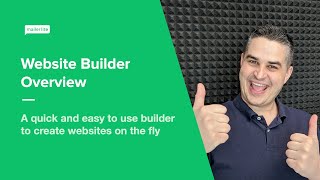 MailerLite has a free version and offers a free trial. MailerLite paid version starts at US$10.00/month.
Starting Price:
US$10.00/month
Alternatives to MailerLite
Industry: Marketing & Advertising
Company size: Self Employed
Used

Daily

for

2+ years

Review Source
---
A complete solution for email marketing
It is a good marketing software for individuals and freelancers as well, It provides great automation services with amazing delivery rates
Pros
I like Mailer Lite because it enables me to create and send email campaigns to my lists without problems. It is simple and easy to set up with a robust fast drag-and-drop editor that allows me to create and design email templates completely from the ground without the need for any coding experience.I also use it to create email automation sequences which essentially help to work more efficiently.
Cons
It would be great if it works with Gmass and I also noticed the absence of certain advanced functionalities
Industry: Arts & Crafts
Company size: Self Employed
Used

Weekly

for

6-12 months

Review Source
---
Mailerlite
Not too bad an experience. It is very functional and even though its missing some exciting design features it is a lower cost option at basic level if you've lower subs.
Pros
Ease of use. Fantastic integration with many other platforms and website builders means that little problems with adding codes etc.
Cons
Not as many design options which is needed if you're working in the creative industries- emails have to look good ! and Mailerlite is a little boring.
Reasons for Switching to MailerLite
Just recommendation and more widely used / easy integration which is good when you're a beginner with IT
Industry: Design
Company size: 2–10 Employees
Used

Daily

for

6-12 months

Review Source
---
The new version is not worth it
Pros
The old version was okay, it got the job done with a good price in comparison to a bloated MailChimp. Just simple email marketing and automation. I was excited for the new version to be released as it looked to be a step in the right direction for the user interface (as the old version was, very dated). However, after they released the new pricing structure, almost double just for a fresh coat of paint and a promise for 'new features' with none actually available on the launch, it seemed rushed with a lack of thought for their community. They asked before the release for feedback from the community who mainly focused on not heading in a MailChimp direction, price increases, continued live support, paywalls for simple features. Unfortunetly they didn't listen, the price increased, live support vanished unless you pay 3x more for a plan with only one new feature 'Facebook Audiences' which I can't comment on as I'm not forking out the money to test for it possibly not to work. The biggest downfall of all which really cemented that fact that they aren't listening or care for their original community base was zero migration tools being available at the launch of the new version. Your main customer, who are already supporting you and the most excited to test out your new platform, and they completly left them in the dark until an unspecified date stating the tools were going to be available within weeks, when they were later silently put up after month.
Cons
Cont. Which only moved subscribers and groups, something that could easily be done with a CSV file. They didn't move your automations, pop-ups, embeds or previous campaigns and reports. Even though they had MailChimp migrations ready from the get-go! Which didn't work mind you, the free trial only allows for 1,000 subscribers to be added (a new 'feature' compared the old version, which allowed more in the trial phase). So when migrating from Mail Chimp to the new MailerLite you were just hit with a stuck loading bar not knowing what is happening at all. As someone in development, the new platform was rushed to release. When creating a new account, you can no longer tether multiple accounts to one email unless you pay, which creates a massive barrier when creating accounts for clients, you have to do the whole 'forward me the confirmation emails etc' which just comes across as unprofessional. To dodge this you need to pay, which also means you have to ask them for payment details before you even have the account ready. The migration tools were a pinnacle in the whole new/old version fiasco because it really showed they didn't care about the old customers. They even remove your affiliate link when migrating to the new version. When using their migration tools for the first time, after disappointment they didn't really migrate more than a CSV file on information I started to create my automations from scratch, for the simple duplicating feature to fail getting prompted 'A copy i
Industry: Management Consulting
Company size: 10,000+ Employees
Used

Daily

for

2+ years

Review Source
---
Why MailerLite is the best. Automation at its best.
Legit. I celebrate MailerLite in writing. It has given me a wonderful moment so far. Am determined to keep using this scalable email marketing software.
Pros
What impresses me most is the reporting: it is detailed, live and reflects right on the dashboard which gives me as the user an early catch on the most resent trends. Being linked to AI generated services, MailerLite is a key component to future compatibility. The tool is generally fantastic.
Cons
MailerLite is a clean software. Very reasonably priced and easy to use. Has the most user friendly dashboard.
Industry: Consumer Services
Company size: 2–10 Employees
Used

Weekly

for

1-5 months

Review Source
---
Great tool good value
Overall I am very satisfied.
Pros
Mailerlite is an affordable mailing tool that helps a small business to drive traffic and raise awareness in an easy flow process. Data transfer is also easy and set up is super fast.
Cons
Some features available on other platforms are not yet available or very visible. However, the support is excellent and is far superior to any other available too.