About Time Doctor
Time Doctor is a cloud-based time tracking and management solution used by businesses for monitoring workforce productivity. It offers tools for time tracking, web activity monitoring, payroll management and reporting. Time Doctor lets users enter time spent on each project and calculate their billable and nonbillable working hours. The screen monitoring feature reports on employee activity via screenshot captures. The solution can also help users to keep track of the time spent on chats, meetings, calls, internet usage and other activities. The payroll functionality allows businesses to record employee working hours and generate weekly and monthly payslips. A mobile app is available Android and iOS devices and the platform also integrates with various project management and accounting software including JIRA, Salesforce, Basecamp and Slack. The solution is available on a per user per month subscription basis and offers multilingual customer support via email, phone, live chat and online help desk.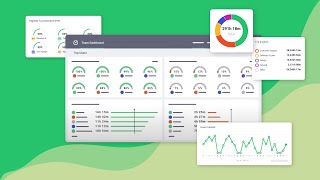 Time Doctor does not have a free version but does offer a free trial. Time Doctor paid version starts at US$7.00/month.
Starting Price:
US$7.00/month
Alternatives to Time Doctor
Industry: Media Production
Company size: 201–500 Employees
Used

Daily

for

2+ years

Review Source
---
Cure For Time Wastage, Good For Productivity
Overall, Time Doctor is great for productivity, time tracking, and project management. It has the best Leave-Tracking features that send notifications if the person is still working on a task. In all reality, it has great usability with many different cool options such as time-tracking, browsing history, breaks, and idle time reminders, etc.
Pros
I have been an active member of PeoplePerHour for almost 4 years now and Time Doctor has been a great help for me. It has helped me track my time spent on various projects that I do on daily basis. I manage my workflow and pace by keeping an eye on Time Doctor and also get proof of my work hours to demand payment. I'm on the Desktop application most of the time but I do use a mobile application that helps me track the time when I'm traveling and working. It also gives an option to manually edit time and I used it sometimes when I spent time on the phone or forget to launch the application while working. The activity bar on the desktop is one important feature that I use and I love it.
Cons
I check for updates regularly and try to keep my software up-to-date. However, I noticed some mal-functioning when my Time Doctor didn't stop for the whole night and showed non-stop 13 hours of work. I had to reinstall the application to fix the trouble. The activity bar on the screen is sometimes pretty annoying as it doesn't go behind the apps. It always stays on top and blocks the view. There should be an option to resize it and push it behind as well. Other than that, I'm quite happy with the overall performance of the Time Doctor.
Industry: Telecommunications
Company size: Self Employed
Used

Daily

for

2+ years

Review Source
---
Great little tool to keep track of worktime
Keeping track of customers, projects and tasks I've worked on is my basis for the invoices I send to my customers... and that works great! The new Time Doctor 2 was a huge step forward.
Pros
The ease of assigning current worktime to given projects or specific project tasks. That helps me keep an overview how much time I've spent on each project and task
Cons
Reporting sometimes needs a few extra clicks to give me the information I need - especially when I step from day to day it always needs a few extra clicks to get the same screen for the next day (Timesheet). But overall it's great - nothing serious.
Industry: Design
Company size: 11–50 Employees
Used

Daily

for

6-12 months

Review Source
---
Unmitigated Disaster
We are in software development ourselves and this whole platform reeks of something that was built by cheap, overseas, outsourced development teams, OR it was something that has been rushed to market. You need to avoid Time Doctor and Staff.com like the plague. The two companies are linked and perhaps merging because recently Staff.com had a message on their website that said something to the effect of "A TimeDoctor Company." They also have identical logos.
Final thoughts: if you use Time Doctor to track work for your clients you are going to be in a world of hurt. You will overcharge and undercharge clients and when they figure it out (like ours did) they will be furious.
A quick update: I notified Time Doctor over a week ago to close our account and to the surprise of absolutely no one, they haven't honored the request. Just terrible.
Pros
Having to email their support to cancel my account...I'm joking that was just the last annoying thing I was forced to do with this company. Nothing...I like absolutely nothing about it.
Cons
Absolutely terrible piece of software. I cannot for the life of me understand why this software has such high ratings. We used it for about six months and had nothing but problems with it. Some of the issues were:
1. Time not syncing between mobile, desktop, and web clients.
2. Time not accurately being tracked.
3. Unable to archive old project-tasks or projects.
4. Tasks and projects not syncing between mobile, desktop, and web clients.
5. Time is missing. In other words, time would be tracked and then disappear.
6. Employees who worked on sensitive areas like finance had their accounts set to blur screenshots. This never worked. They were completely in the clear which could have been a huge problem.
This has been a disaster from start to finish. We've had to manually fix tracked-time, re-bill customers, refund customers, and start all over again with an much better alternative called HubStaff--whom I highly recommend.
The biggest problem with Time Doctor is that we were working with their "support team" for over a month and supposedly they were working on fixing our problems...This turned out to be a lie. Nothing ever got fixed. The support team would never proactively give us any information regarding what they were working on and we always had to reach out to them for an update; the updates contained no actual progress information of any kind...So in other words: we were being blown off.
Response from

Time Doctor

The customer has some genuine problems. We put the full attention of our team on these problems and they are all now solved.

However they are very unhappy and have been posting the same negative review on multiple review sites. I think the review is unfair given that 99%+ of our customers are very happy and give us great reviews, and very few people had the problems that this customer had with the app. Our support was very attentive to them and the customer did not respond to all of our emails and requests. They are also promoting a competitor in the review, but that¿s fine we encourage you to try all competitors and see which app you like the best.

So we¿re really sorry but can say for sure that other customer will not experience the same problems as most of them were unique to that customer and are also now all solved.

Replied 17/10/2018
Industry: Information Technology & Services
Company size: 11–50 Employees
Used

Daily

for

2+ years

Review Source
---
Great tool for hourly employees/contractors
I like it. I personally used it when I was an hourly freelancer and now I use it to track employee / contractors time when we hire them by hour.
Pros
I like that it is easy to use. Also, the tool detects time with no activity and allows to you track that too.
Cons
Sometimes the productivity is not measured accurately and that brings confusion when analyzing the data.
Industry: Information Technology & Services
Company size: 11–50 Employees
Used

Daily

for

1+ year

Review Source
---
Great Software
It has been good. It is a great app to use.
Pros
It is user-friendly. It is also easy to use and retrieve user information.
Cons
No issues, however it keeps popping up when it is not in use.
Reasons for Switching to Time Doctor
It integrates well with our project management software.